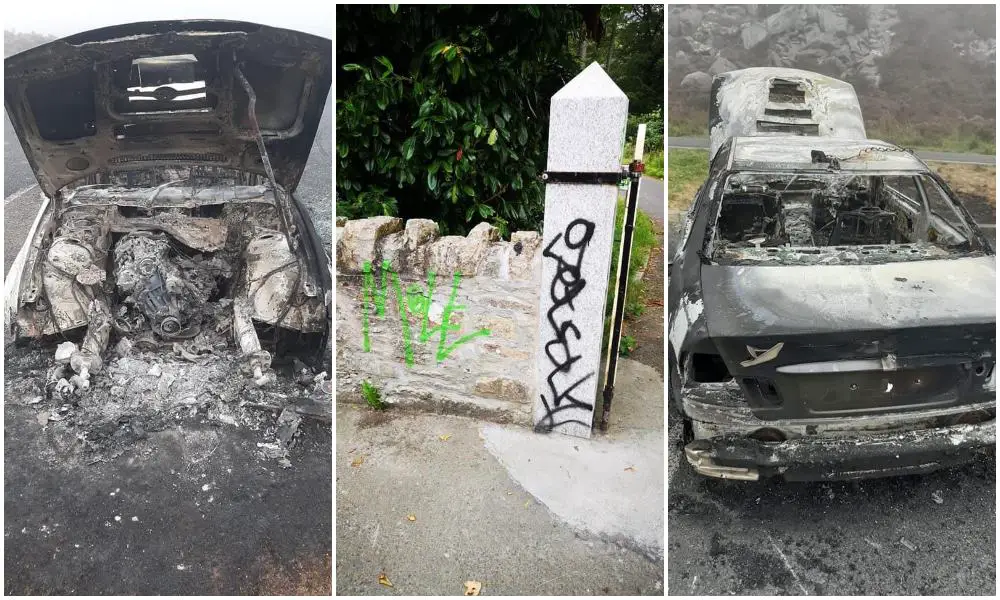 This was the disgusting scene left behind at one of the county's – and country's – most scenic visitor attractions.
Accompanying the plethora of graffitied signs and structures was the remnants of a car, burnt to a cinder and left for others to clear up.
The scene was discovered on Sunday morning and has been met with widespread revulsion.
Work has been ongoing on restoring the area and the car park and only last year did Armagh I reported how a major £750,000 tourist development plan at Slieve Gullion Forest Park – including an outdoor event venue within the walled garden – could be on the cards.
However, ratepayer money will go towards the clean-up from this weekend's criminal activities.
Sinn Fein COuncillor Mickey Larkin said both the community and visitors to Slieve Gullion" are disgusted by the actions of those who sprayed graffiti and burned a vehicle at this iconic visitor attraction".
Councillor Larkin added: "PSNI are investigating and Council are cleaning up."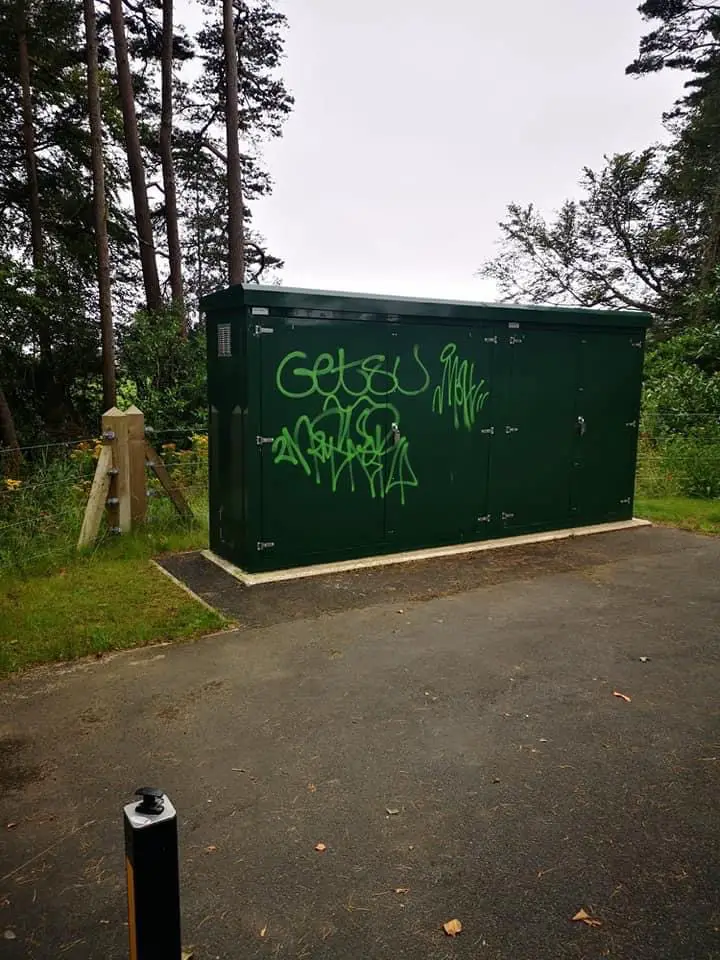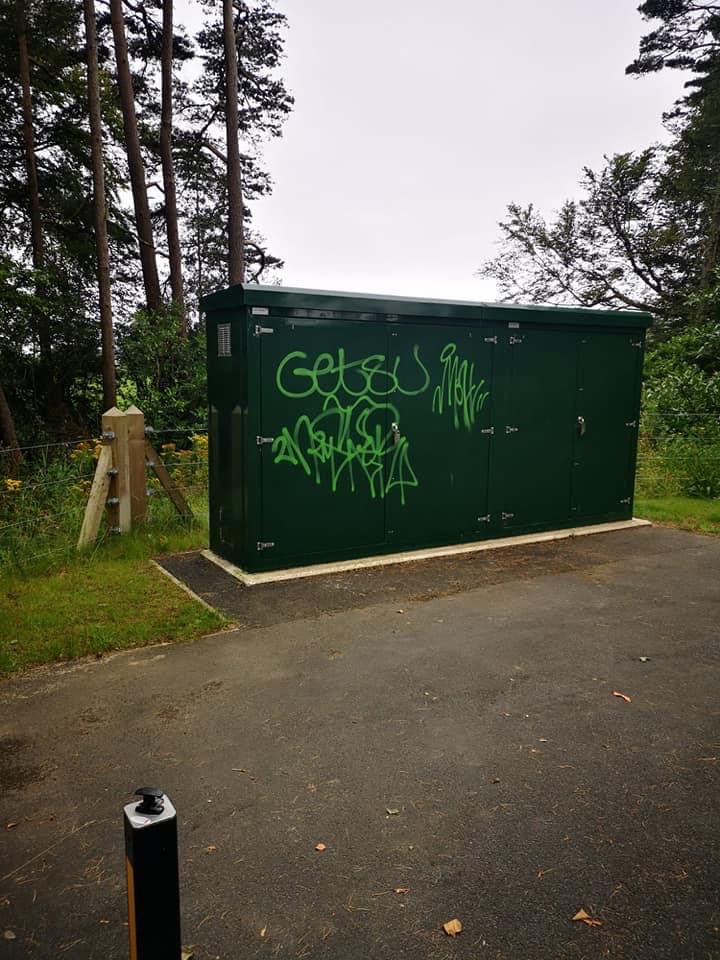 Sign Up To Our Newsletter