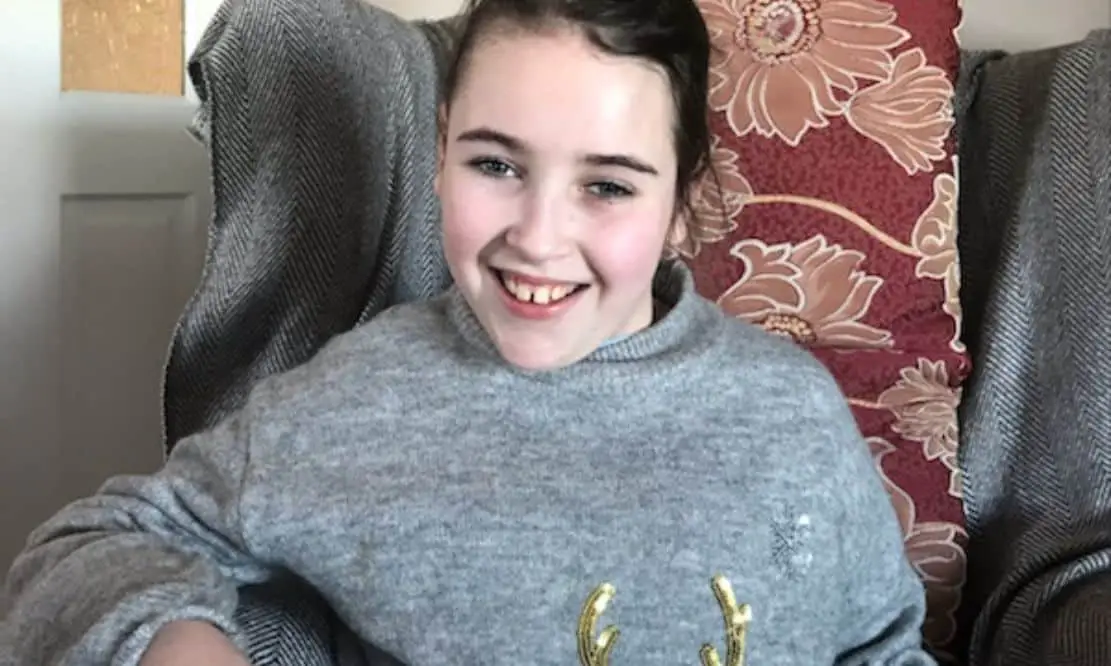 A young South Armagh girl who was the first in Ireland to have an operation for spina bifida while still in the womb, and then contracted meningitis at just a few days old, is continuing to defy all the odds.
Eleven-year-old Eimear Cunningham, from Ballymoyer in Whitecross, is a member of a wheelchair basketball team, plays tin whistle and fiddle and is a keen Gaelic football supporter.
Her parents Elaine and Trevor were repeatedly told by medical teams it was highly unlikely she would ever walk yet her determination and resilience have won through.
Justin Toner is the principal of St Malachy's Primary School, Ballymoyer, where  Eimear is a P7 pupil.
He said Eimear "continues to redefine what is seen as being possible for children with disabilities and brings a smile to the faces of everyone she meets on a daily basis".
"She has tremendous resilience and an infectious personality … and is truly inspirational," he added.
Elaine explained that her daughter's spina bifida was diagnosed at a 20-week scan.
"We then found out there was a consultant in Germany who could operate on her in the womb to prevent any progression of the condition," she said.
"She had her first operation at 26 weeks – the first baby in Ireland and the second in the UK to have the procedure – and was born six weeks early.
"She was doing very well until she contracted bacterial meningitis at 10 days old.
"We very nearly lost her but she fought very hard and during that first year she had 10 brain operations between here and Germany, trying to regulate the hydrocephalus, which is fluid on the brain."
Having spent her first year in hospital, Eimear came on "leaps and bounds" when she got home.
"She has three brothers and two sisters so they were absolutely brilliant," said Elaine. "She did have a very tough start start but she's a great girl, very determined, very pleasant and a very sociable child. Everywhere we go Eimear just makes friends."
"The spina bifida mainly affects her mobility – she uses a walker and a wheelchair for longer distances.
"She attends Newry Traditional Music School where she learns tin whistle and fiddle, and really enjoys it.
"She is also a member of our local GAA club and she's at all the matches.
"She has defied all the odds through her determination. Nothing stands in her way. She gives everything a go."
Despite having recently been diagnosed as epileptic and undergoing more surgery on her knees, Eimear never complains.
Eimear's courage and determination were rewarded this month when she won Armagh I's Inspirational Young Person of the Year award.
Sign Up To Our Newsletter