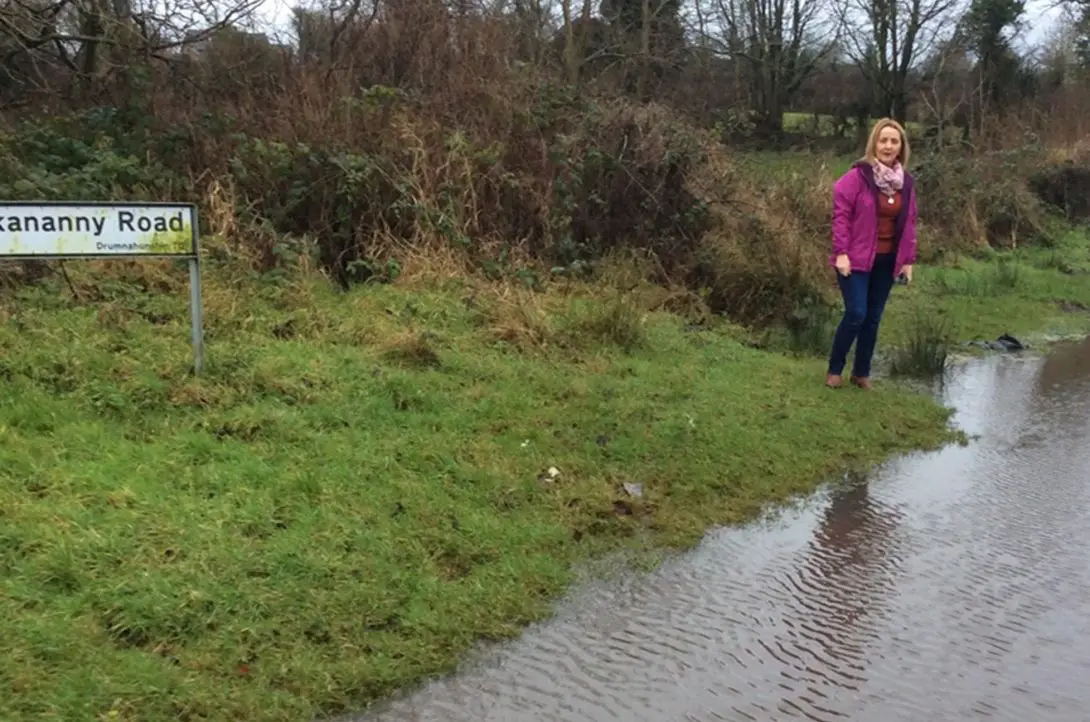 Concerns have been raised over the worsening condition of a road in south Armagh.
The Carrickananny Road in Belleeks is causing residents and motorists huge issues, with flooding and a series of deepening potholes among the issues.
Sinn Féin councillor Roisin Mulgrew has once again addressed the issue of the road she has described as "totally unacceptable".
"Despite having highlighted the severity of potholes on the Carrickananny road with TransportNI, no action to address the concerns has taken place," she said. "This is extremely disappointing."
Councillor Mulgrew added: "I spoke to local residents recently and visited the stretch of road and I was appalled to find blocked gullies, flooding and a huge pothole measuring eight inches in depth.
"This is totally unacceptable, motorists and pedestrians are at risk of serious injuries. Roads Service have a duty of care to ensure that this road surface is maintained at a safe and acceptable level.
"I have contacted TransportNI and requested a meeting to discuss this issue and other concerns in relation to roads in that general area."
Sign Up To Our Newsletter