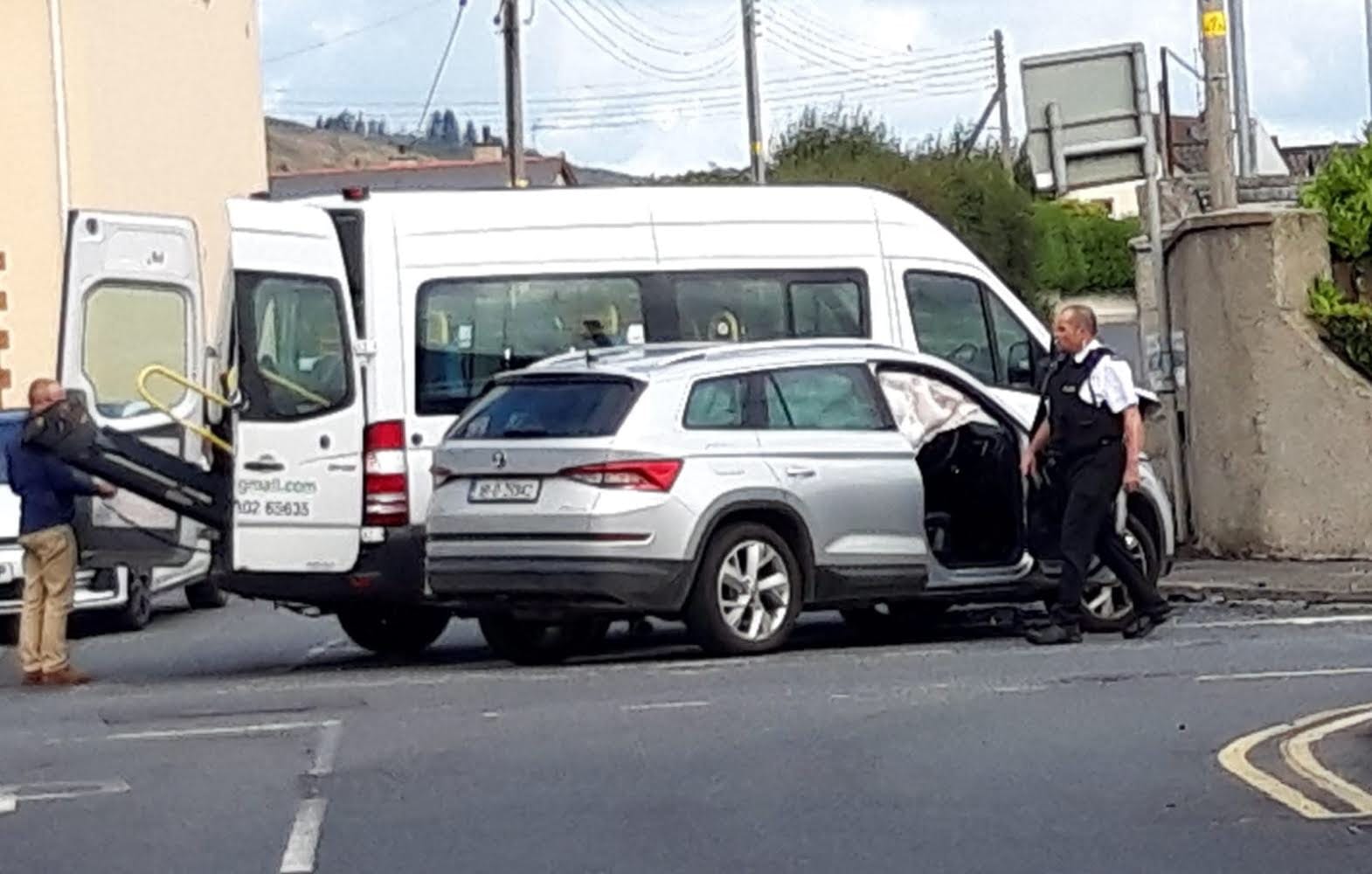 A car and minibus collided at a notorious accident blackspot in Meigh – less than 24 hours after a petition was circulated in the south Armagh village this week.
Meigh crossroads has plagued motorists for years; so much so political representatives went door-to-door with a petition in a bid to get the problem rectified.
Sinn Féin councillor Liz Kimmins met with Department for Infrastructure officials Val Russell and David McCullagh to discuss various traffic management issues across the area. Meigh crossroads was high on the agenda.
"One of the top priorities I have been lobbying DFI about for a long time now is Meigh Crossroads and the serious dangers associated with this junction," councillor Kimmins explained.
"There have been numerous collisions at this site over the last number of years and it is only a matter of time before someone is killed.
"In the last number of weeks myself along with local Sinn Féin activists went door to door with a petition in the Meigh area and we received hundreds of signatures from people who feel very strongly about this.
"Less than 24 hours after meeting DFI to discuss this, yet another collision occurred at the crossroads, involving a car and the community transport minibus, a vital service for older people in rural areas.
"I have immediately forwarded the details of this most recent collision and await a formal response from DFI.
"Something needs to be done and I will continue to push for this on behalf of this community, Meigh is a quiet village and the speed and volume of traffic that comes through it needs to be managed better before someone is killed."
Sign Up To Our Newsletter