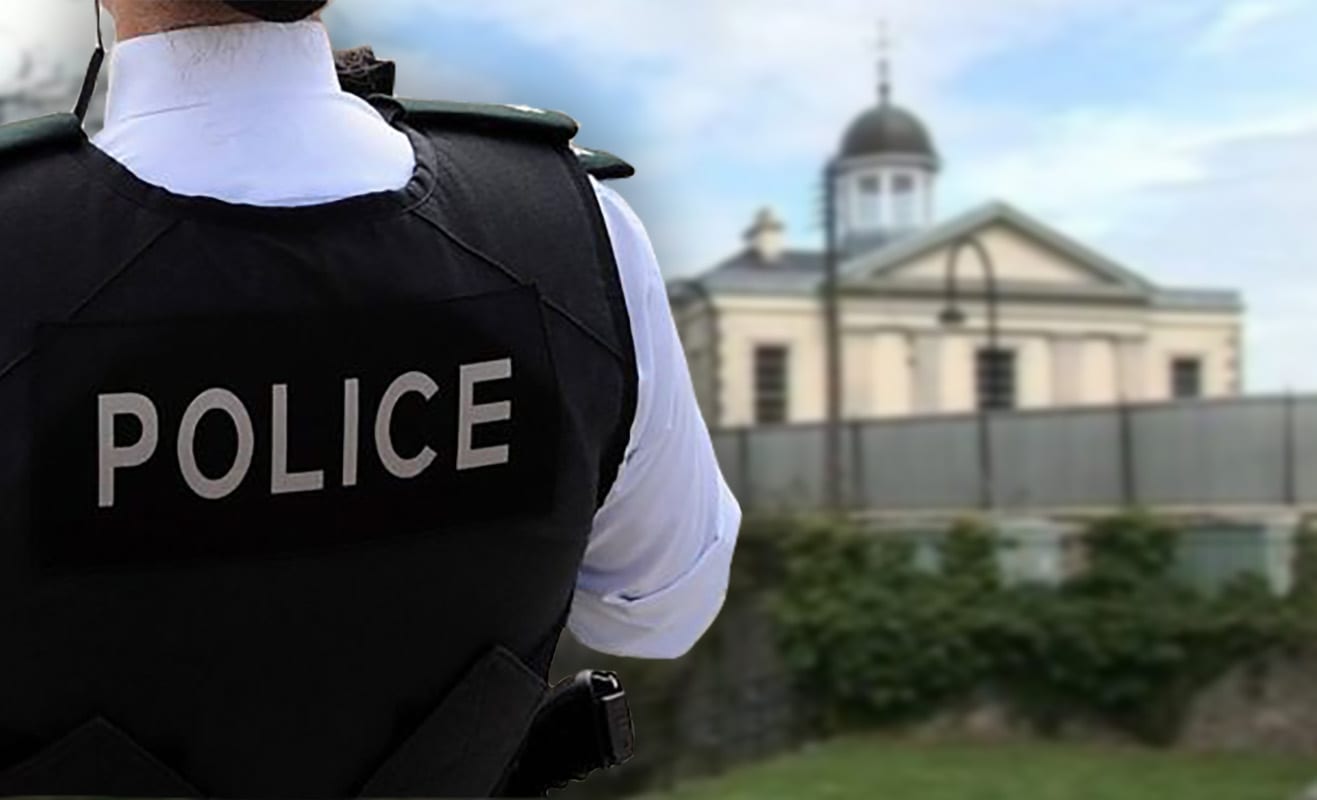 A Co. Armagh woman who twice spat in the face of a hotel receptionist after she was refused a room has been ordered to complete a 200 hours community service order.
Labelling the behaviour of Yvonne Derby as "disgusting and outrageous," District Judge Francis Rafferty warned the 40-year-old if she breached the order or failed to complete it, "prison will be the only realistic alternative."
Appearing in a black tracksuit at Belfast Magistrates' Court on Friday Derby, from Ardshean in Forkhill, had entered guilty pleas to two counts of common assault and one of attempting to cause criminal damage to a door at the Quarter by the Warren Collection hotel on March 5 this year.
A prosecuting lawyer told the court that at around 2.30 that Sunday afternoon, the hotel receptionist had been approached by a woman asking for a room but when she was told there were no rooms available, "she became verbally abusive and was asked to leave."
"She spat in the face of the receptionist on her way out," said the lawyer adding that when a male colleague came to help the receptionist removing Derby, the defendant "kicked and punched him several times to the arms and legs" and tried to damage the door.
Thankfully, Derby did not cause any injuries or damage and she walked off down the street but a short time later, when the receptionist was standing at the front door of the hotel on Donegall Street, the drunk defendant reappeared and spat in her face for a second time.
"The entire incident was captured on CCTV" and during police interviews a few weeks later, Derby "made admissions at being there but denied the offences."
While Derby entered guilty pleas on the day of her contest, defence counsel Turlough Madden said that was essentially because it took until then for the defendant to view the CCTV and the court heard that such was her level of intoxication that Derby "only has limited recollection of the incident."
"She recognises that it's reprehensible behaviour," conceded the barrister, highlighting that as well as her guilty pleas Derby was also dealing with the sad passing of her mother at the time.
Mr Madden also conceded that Derby has matters pending but while he described those as "domestic matters," he told the court he was not aware of the details of them.
Earlier this week at Newry Magistrates Court Derby, who is currently subject to a suspended jail sentence and a different CSO after she waged a harassment campaign against her ex and his new partner, denied breaching a restraining order.
In addition to denying a charge that she "without reasonable excuse did harass and pester" her ex's new partner on 29 March this year, Derby also denied causing criminal damage to the alleged victim's Mercedes car, tampering with it in that while it was on the road she "got on to the vehicle or tampered with it or its equipment" and also with using disorderly behaviour on the Shean Road in Forkhill on the same date
When Derby was being given her 120 hour community service order and four month suspended prison sentence, the judge told her the behaviour "has to stop" or she will go to jail.
In Belfast court on Friday, District Judge Rafferty told Derby that "may people experience bereavement and challenging life circumstances but what lots of people do not do is go around spitting in the face of people who are providing a service to the public."
"Your behaviour was disgusting, your behaviour was outrageous and your behaviour will not be tolerated," declared the judge adding that it was "bad enough" to spit in the woman's face the first time "but you came back and spat in her face again."
That is absolutely disgusting behaviour and the court has grave concerns about how you interact with other people," concluded Judge Rafferty as he imposed the 200 hour CSO.
Sign Up To Our Newsletter