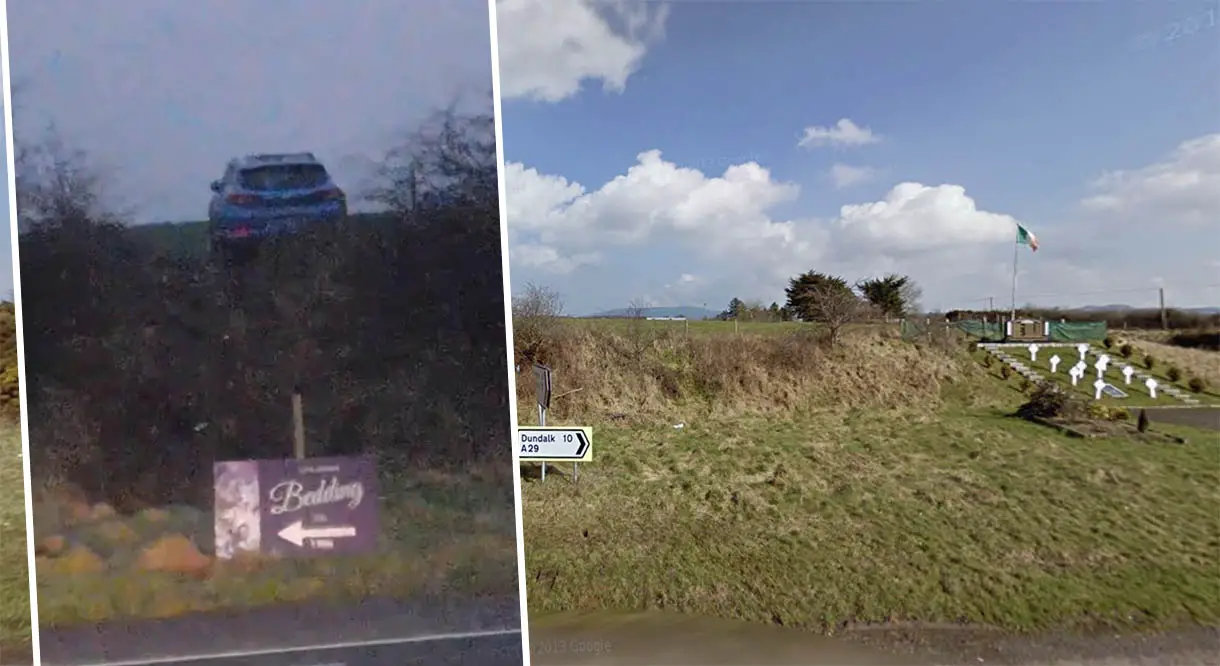 Anywhere else and this scene would be considered shocking – but unfortunately it's just the latest in a long line of almost identical incidents at Fords Cross in Silverbridge.
The notorious crossroads – in particular for vehicles travelling from the Crossmaglen direction – struck once again on Friday night / Saturday morning.
Sinn Fein councillor Barra Ó Muirí explained: "This car was travelling so fast approaching the junction from Crossmaglen that it shot across the main road, up the steep bank beside the monument and into the field behind.
"God help anyone who would have been travelling from the Newtownhamilton, Dundalk or Newry roads!
"These incidents are far too frequent, and unless the junction is improved through signage and lighting, someone will end up seriously injured or worse.
"Myself and Councillor Oonagh Magennis will keep the pressure on the Department of Infrastructure until the junction is brought up to standard. Until then, please approach it with full attention."
Speaking earlier this month – following another similar incident – councillor Magennis said: "I have once again written to the Department for Infrastructure to ask that they ensure proper safety measures are in place on the road.
"The white lines at the junction need to be refreshed to ensure that the road is clearly marked, which the Department has said they have instructed their contractor to do.
"There is also a need to have adequate lighting and signage put in place at the junction to protect against further incidents, which I have also contacted the department about.
"The roads infrastructure in South Armagh is in a dire state and the Department for Infrastructure must ensure that making our roads safe and fit for purpose for people across our area."
In September, last year, Sinn Fein called for action after two cars – in the one week – were left marooned on the Republican memorial.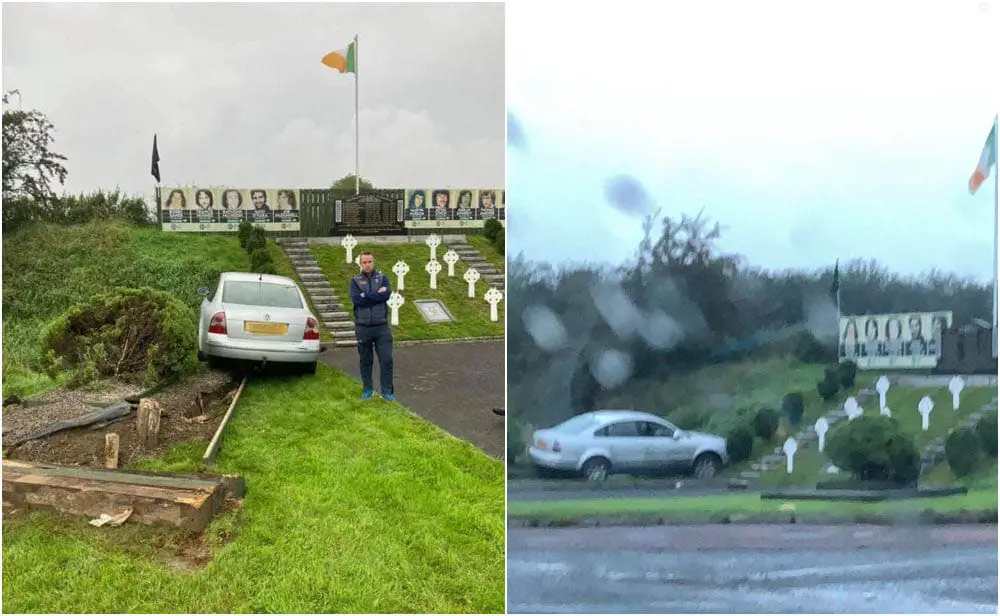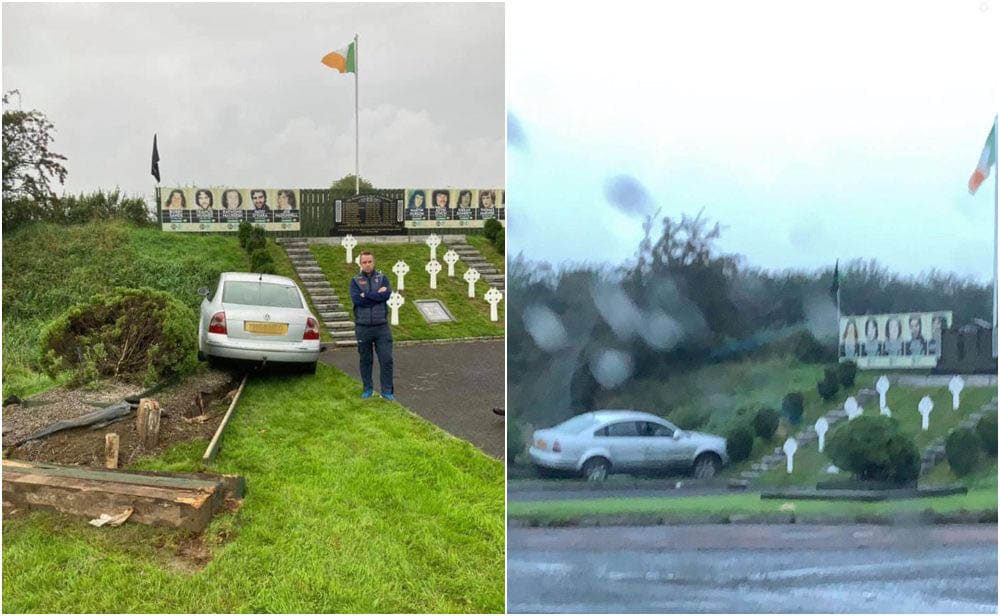 Sign Up To Our Newsletter