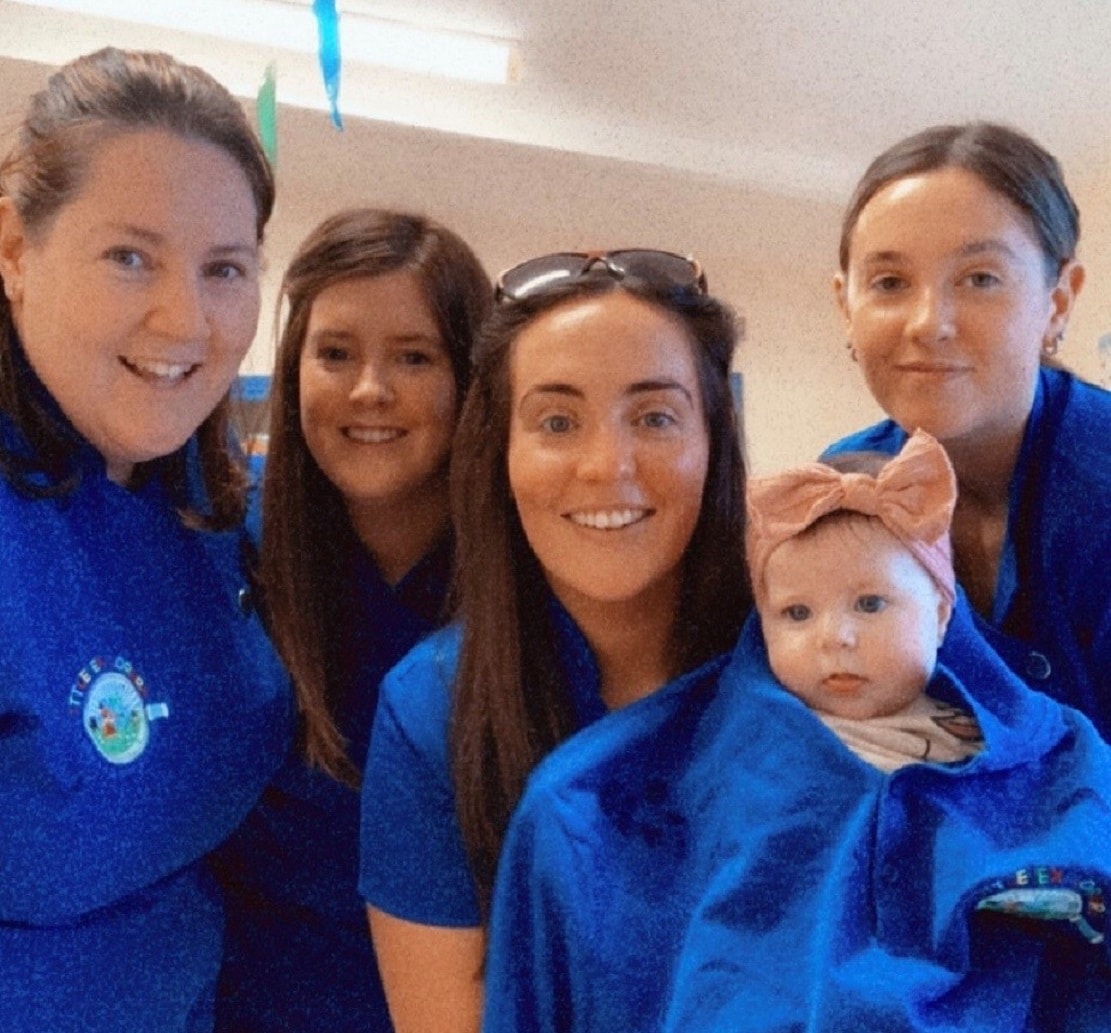 South Armagh woman Aoife McParland has always been a glass half full type of person so when an opportunity arose to take over a children's daycare business, she seized it, despite being just 23.
That was less than three years ago and in that time, Aoife has had her first child, coped with the uncertainty of a global pandemic, opened another daycare centre and is preparing to give birth to her second child in just three weeks' time as well as expanding the business.
Aoife (27), who opened Little Explorers Daycare in Belleek in September 2019, had never considered childcare as a career option while she was at school.
However, it was the experience gleaned from part-time, summer work in two local creches that introduced her to the sector and set her off on the path she's on now.
Although she had her Level 5 in Childcare, she had no business experience and jokes that she has never been able to get her maths GCSE.
However, what she did have was invaluable hands-on experience, not just with the children but in an office role as well.
"I remember one of the women I worked with encouraging me to do my Level 5. She said I would be fit to do it and she could see me opening up my own one day so that kind of drove me to consider it as well," she said.
"I'm a great believer in whatever will be will be and if something works out it works out. You have to take the risk."
Just a year later, when a creche in Culloville announced it was closing,  Aoife again seized the opportunity to take it over and opened it just a month before her daughter Éalach Mae was born in October 2020.
Looking back on her first months in businesses, she said: "It was all go and then we had Covid  in between as well. We were at our busiest and then we had to close because of the virus.
"I suppose in the back of my mind I was wondering at times if it was worth the hassle but I knew it would all blow over eventually.
"The break also gave me more time with Éalach Mae so in a way it benefitted me.
"I never really felt overwhelmed. I'm the kind of person who can't sit about. Plus I have a lot of family and they were there to help me as well."
Last year, Aoife took the decision to expand  by adding on an afterschool setting in Belleek and is now in the process of opening another baby room in Culloville.
Aoife employs 18 staff in Belleek and her sister Shauna O'Grady runs the Culloville centre, which has 13 staff.
In fact, the business is a real family affair with her mum Sinead, sisters and aunt also working in it as well.
Said Aoife: "Because of Covid, children's social development has being affected. A lot of parents would have taken their children to parent and toddler groups but there was none of that.
"So people really want them to be in a daycare setting as it prepares them for nursery.
"Childcare is the sort of job that you have to have the patience for and you have to enjoy it because it can be very stressful."
Meanwhile, Aoife's baby is due next month and she plans to take the summer off before returning in September, bringing baby with her of course.
Sign Up To Our Newsletter