Some areas of south Armagh will not have access to BT's 'superfast broadband' for almost two years, it has been stated.
The communications company has made the admission in correspondence to a Newry and Armagh MLA.
Ulster Unionist Danny Kennedy raised the matter in the Northern Ireland Assembly.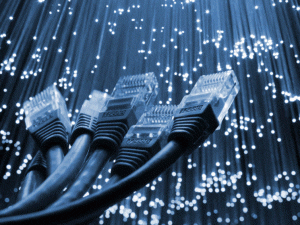 And he has been given assurances by Enterprise Minister Jonathan Bell that he will look into the matter – and visit the areas affected to hear directly their concerns.
Mr Kennedy had had referred specifically to the "very inadequate broadband provision" in the Glenanne, Enagh, Cladymilltown and Altnamackan areas, among others.
He said he had received correspondence from BT indicating that those areas will not be included in the Northern Ireland superfast broadband extension programme until December 2017.
The local MLA asked the Minister: "Will he undertake to review that timescale, and is he willing to meet me to discuss the matter?"
Minister Bell promised to meet Mr Kennedy and the "people who are particularly affected".
He told the Assembly: "Often, I like to see what the provision is at first hand, so I will try to find time to look at a number of rural areas where there is significant difficulty. I know that the UK Government are committed to giving everyone across the UK a legal right to request a 10 megabits per second broadband connection by 2020.
"It is envisaged that that will be achieved through the introduction of a new universal service obligation, which will be established by statute and implemented by Ofcom. I understand that the UK Government will consult publicly on those plans early this year."
Mr Bell said his officials were working with the Department for Culture, Media and Sport to "make sure that the specific interests of Northern Ireland are articulated".
"We have made it known that our preference is for a universal service obligation that aligns fully with the ambition of the European Union digital agenda," he added.
Mr Kennedy had initially sought an update on plans to enhance the broadband service in rural areas generally and in Newry and Armagh in particular.
The Minister accepted there were specific difficulties in rural areas and said: "We can provide coverage for those areas, but I am acutely aware of the speed of that coverage.
"I am acutely aware, too, that, even when we say that we can provide 100% broadband coverage, very often many people cannot get it due to the pressure, if it is satellite broadband, on particular beams.
"I am going through a number of postcodes with my Department to see what we can do in specific areas. We will put the information on our website so that everybody can see it, and, if (Mr Kennedy) wants to give me the postcodes of areas where there are specific concerns I will seek to address them."
Sign Up To Our Newsletter