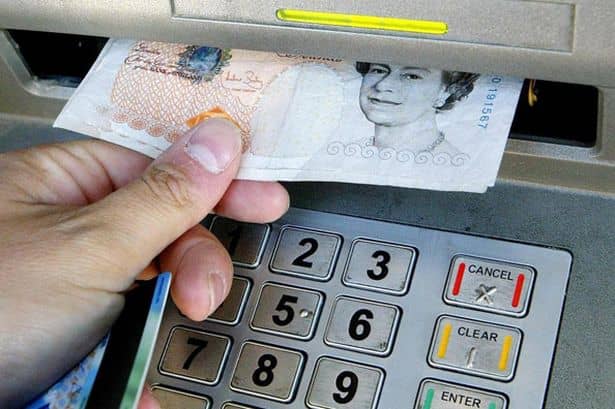 Police in Armagh are advising members of the public to take extra care when withdrawing money from ATMs after the discovery of a skimming device on a bank machine at Upper English Street.
Police received a report of a suspected skimming device at an ATM last Monday, December 1.
Officers attended and the device was seized.
Police are appealing to anyone who has information in relation to this incident to contact them in Banbridge on the 101 non-emergency number, quoting ref: 222011214.
Constable Trudy Davis said: "We are coming up to Christmas and a lot of people are withdrawing large amounts of cash to do shopping and get their presents in.
"Please keep an eye on the cash machines you are using. If you notice anything attached to an ATM which looks out of place, do not touch it, stop the transaction immediately and alert police as well as the bank.
"There are a few things you can do to protect your cash and details."
Make sure you hide your pin number while at an ATM as criminals may be watching;
Be aware of your surroundings. If you are talking on a phone or wearing headphones you can't take in what is going on around you;
Guard their personal identification number (PIN) more carefully and be aware that any form of distraction or assistance while you are using an ATM could mean someone is trying to steal your dispensed money or card.
If someone tries to distract you and you feel unsure – cancel the ATM transaction.
Do not be complacent – a robbery can occur in crowded environments, not just deserted streets.
Anyone who would like further advice or has information in relation to skimming devices can contact police on the non-emergency number 101.
Read more news:
Four dogs perish in early morning blaze in Co Armagh
Armagh city bus service cuts 'mad' and 'ridiculous'
Exclusive: Victim speaks out as county Armagh child rapist and paedophile is jailed for twenty years
Rugby World Cup bid officially announced in Armagh this morning
Lord Mayor urges vigilance after Christmas presents stolen in burglaries
Free Saturday city car parking for Armagh Christmas shoppers
Learning budget cutbacks cast serious doubt on £30M city college
Police to target 'party buses' over festive season
Sign Up To Our Newsletter
Sign up to our newsletter for major breaking news stories as they happen – right to your inbox.