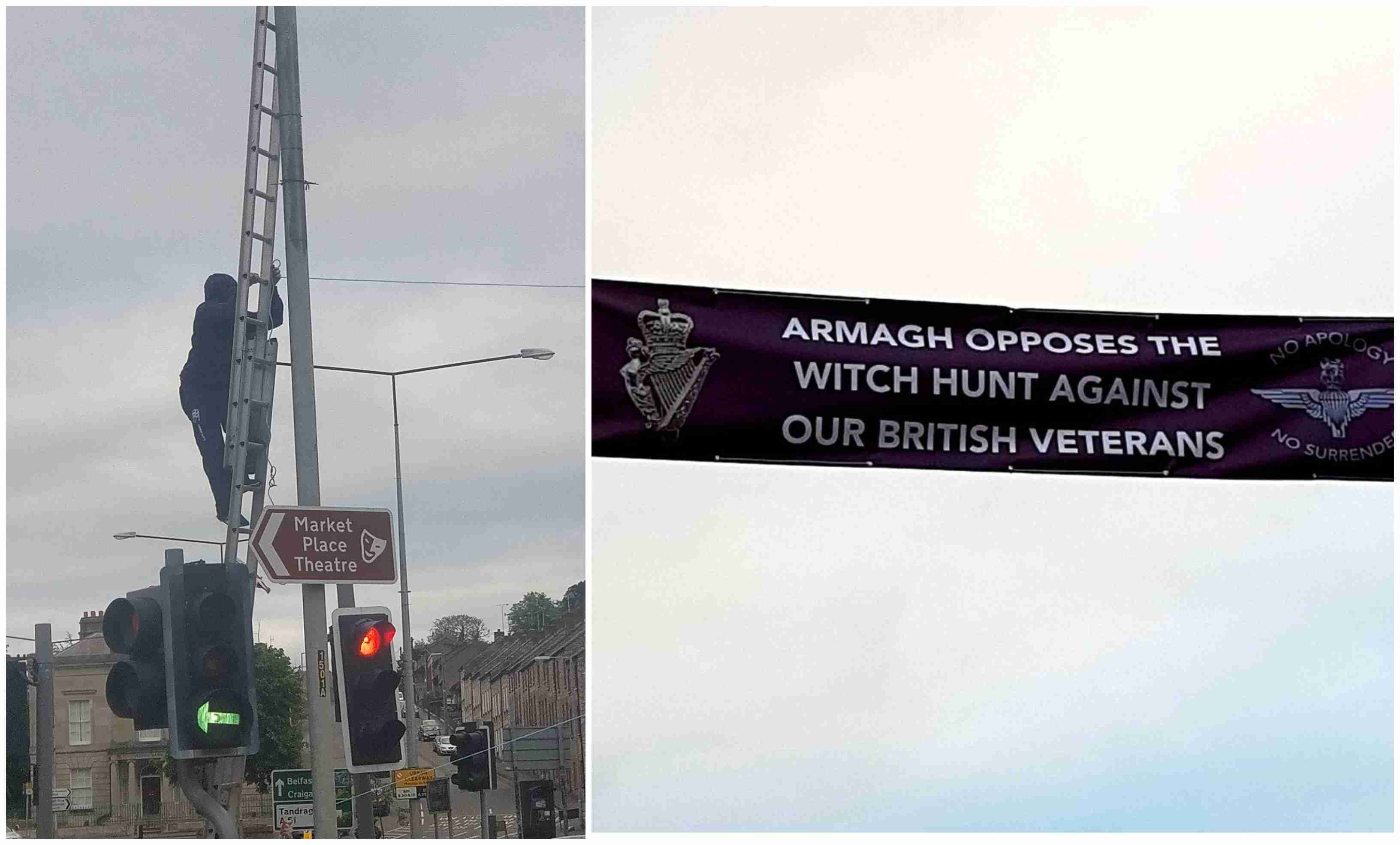 A Sinn Fein motion to remove "divisive" banners, brought to Council last month, has been rendered null and void following a DUP call-in.
The motion, which called for the Council to write to relevant agencies and the Police Service to urge them to remove "divisive" banners in a bid to "encourage the regeneration of our town centres and our villages".
The heated debate in Craigavon last month saw 38 councillors' vote split 19-19 before Lord Mayor and SDLP councillor Mealla Campbell cast her vote in favour of the motion.
However, the DUP exercised their right to 'call-in' the motion to seek clarity and specialist legal advice.
And today (Wednesday), DUP group leader on ABC Council, mark Baxter welcomed the decision by the Council to render a Sinn Fein motion on divisive banners null and void.
Commenting after the fresh debate and subsequent second vote on Monday night, councillor Baxter said: "The legal opinion sought as part of the call-in process mirrored my view that the term 'divisive' was nondescript and I argued on the night that the original Sinn Fein motion was a pointless and nonsensical exercise.
He added: "The decision to render the motion null and void is the right decision as for other public agencies such as the PSNI to be expected to make a decision on what is divisive out in the community is not within their remit.
"Sinn Fein should instead concentrate on Council business and getting the best outcomes for ratepayers," Mr Baxter concluded.
Sign Up To Our Newsletter