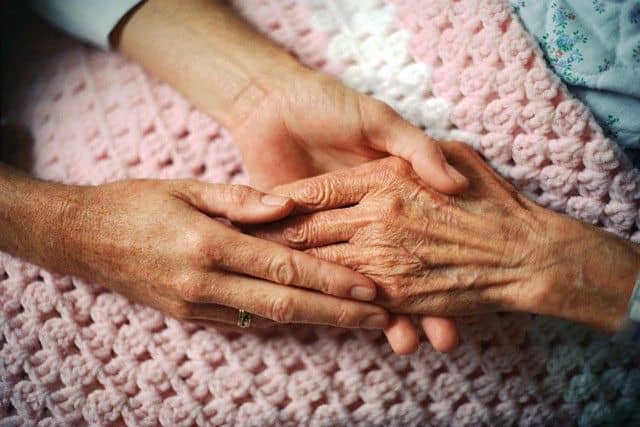 A care home for the elderly was the target of a burglary last week, prompting calls for the authorities to review security arrangements.
The early morning incident happened at Cloughreagh House last Monday but details have only now been revealed.
It is understood that a young male, believed to be in his 20s, was disturbed in the sluice room by a member of staff.
He fled the scene when discovered.
The PSNI were summoned by the member of staff and the incident is being investigated.
It is not believed that anything was taken at this stage.
But the incident has prompted one local Assemblyman to write to the authorities to question security arrangements.
Sinn Fein MLA Mickey Brady revealed details of the burglary last night (Tuesday), when he described it as "appalling".
He told Armagh I: "The local community are angry and concerned that a home caring for elderly residents has been violated.
"I would appeal for anyone with any information at all as to who was involved in this dastardly deed to contact the PSNI."
The home at one time had been under threat of closure and it was a time which had added greatly to the concerns of the residents and their families.
This latest incident has caused great anxiety and concern.
Mr Brady confirmed: "I also have written to the Southern Trust and the PSNI asking them about current security arrangements in place and requesting they are reviewed and further deterrents to thieves put in place."
Read more news:
County Armagh businesses targeted in spate of burglaries
Flock of sheep mown down and killed on Armagh road
Online petition set up to combat notorious county Armagh blackspot
Men detained by PSNI investigating violent dissident republican activity
Multi-million pound health hub plans to come before Newry Council
Craigavon police detail drug seizure, thefts and Good Samaritan robbed
Companies fined almost £30,000 for waste offences
Police warn motorists to be careful after deer reported on roads
Sign Up To Our Newsletter
Sign up to our newsletter for major breaking news stories as they happen – right to your inbox.