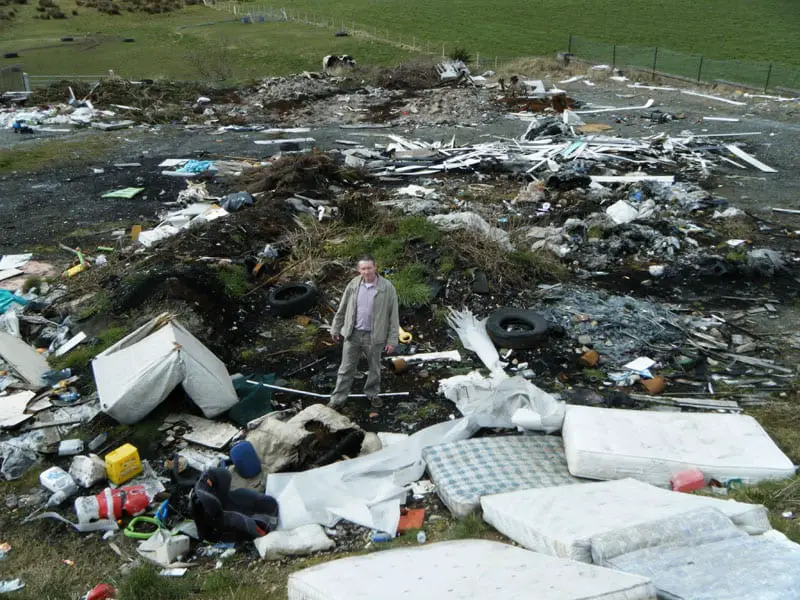 There is outrage among a south Armagh community following the build-up of an illegal dumpsite in Jonesborough.
Residents have complained after household, building and other refuse was dumped in the area – leading to an outbreak of rats in the area.
Councillor Mickey Larkin has called for those involved in the dumping of household and building waste in Jonesborough to cease this anti-community activity.
"I was shocked at what I found when responding to complaints from residents in the village," he said.
"An area below the market has been used to dump household, building and other refuse. There are reports of rats gathering amongst it. The people of Jonesborough deserve to be treated with respect and not have their village treated as a dumping ground.
"I contacted the Environmental Health Officers in the Council who visited the site. The Environment Agency has also viewed the waste and reported back to the Council. Those involved in the dumping are not just blighting the countryside but are causing a health risk to the community. They should cease this activity at once."
Party colleague Mickey Brady echoed his Mr Larkin's comments.
"Jonesborough is the gateway to Slieve Gullion and has a proud history and a resilient community," he said.
"There are a number of groups in the village working hard to improve life for the residents whilst at the same time others try to harm the environment and the spirit of the area.
"Whilst we are endeavouring to find a solution to the problem I would call on those carrying out the dumping to end this immediately."
Read more news:
Two men injured in county Armagh road accident
Police appeal after theft of tractor
Meningitis B vaccine to be made available after deal agreed
Armagh's minor injuries stays closed as consultation on future begins
Kennedy hails Taoiseach's 'constructive' meeting with Kingsmills families
Sign Up To Our Newsletter
Sign up to our newsletter for major breaking news stories as they happen – right to your inbox.