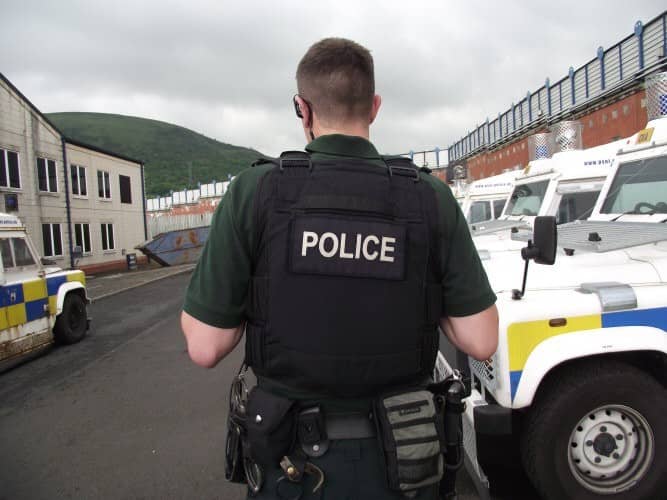 Proposals for the removal of community police officers from south Armagh have been described as "scandalous".
If current proposals are accepted by the Policing Board, the province will be left with just one 24-hour police station, at Musgrave Street in Belfast.
Politicians have voiced their concern from especially after the Chief Constable's recent assessment that the Provisional IRA still exists.
Councillor Roisin Mulgrew said: "Myself and other Sinn Féin representatives have met several times over the last few months and protested vigorously at the removal of Community Policing in this area.
"A huge amount of time and effort has been spent on developing relationships between communities, elected representatives and the PSNI and to throw all that away is madness.
"As of the 28th of September there will be no community officers based in South Armagh and all resources will be centrally based in Newry. This is not good enough; it is another withdrawal of services from within South Armagh and has the potential to set policing and the building of relationship back decades.
"In light of recent events, especially in the Bessbrook area, it is absolutely clear that our communities not only need but deserve their own dedicated officers.
"I will be attending a policing meeting on Monday next, the 7th of September, and along with my Sinn Féin colleagues will yet again express our concerns and demand that this decision is reviewed immediately."
Read more news:
Man and woman arrested on suspicion of attempted murder of pensioner
Man arrested after detectives uncover two lorry loads of bottled drinks
Coldest summer in Armagh for three decades
Armagh answering call with aid-drop offs for migrants in Calais
Bessbrook pensioner may have been stabbed with a hook while he slept
Armagh ladies manager James Daly hits out at 'sexist' GAA
Become a member
Support local, independent businesses by becoming an independent member.
Become a member