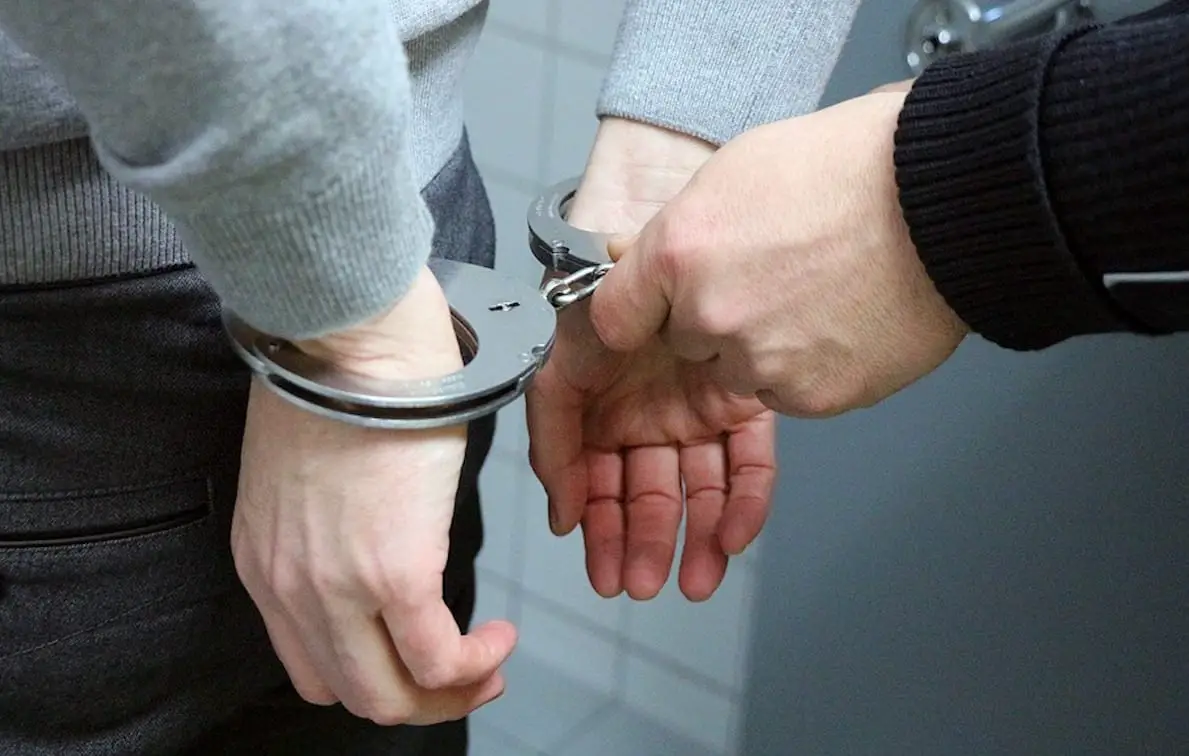 A man who perpetrated a litany of offences all on women has been sentenced to eight months in prison.
Court heard how the 31-year-old grabbed one injured party by the throat and threw her to the ground before spitting on her.
Fabio Noe Monteiro, of Jervis Street in Portadown, appeared for sentencing on two counts of threats to kill, theft and common assault at Craigavon Magistrates' on Friday, via videolink from Maghaberry.
Prosecution outlined that on October 17, of 2019, a brother and sister attended Lurgan police station in order to report an incident which had occurred the day prior.
The female injured party stated that a male she knew as the defendant had approached her unprovoked at a bar she worked at in Portadown and made a threat to kill her.
She claimed that Monteiro had stated: "You think you are smart. I will kill you."
The injured party told police that she had taken the threat seriously and had been left very afraid.
Monteiro left the bar, but later approached the injured party's brother, who was standing outside a nearby coffee shop.
An argument broke out in which the defendant once more threatened to kill the injured party, stating: "What is your sister's problem with me? Does she know who I am and what I can do to her?"
Monteiro was subsequently interviewed about these incidents but denied the allegations.
Then on December 7, of last year, at 3.30am police were called to respond to an incident which occurred on Portmore Street in Portadown.
Upon arrival, officers spoke to the injured party, who observed to be intoxicated, she stated that an argument had broken out between herself and the defendant, whilst they had been drinking together.
During this, she claimed that Monteiro had grabbed her by the throat and threw her to the ground before spitting on her.
Police observed a slight redness to the neck of the injured party. The defendant was subsequently interviewed but denied any argument had taken place.
Then on December 20, a female contacted police to report a theft. She explained that she and her ex-partner, Monteiro, had been drinking at her home.
When she asked him to leave, he proceeded to lift a mobile phone and keys to her back door.
The defendant was subsequently arrested and during a search both items were located in a coat pocket.
When interviewed, Monteiro claimed he had taken the items as the injured party had taken £40 from him.
Prosecution told court that in relation to the assault victim a restraining order in the usual terms was being sought.
Defence solicitor Philip Reid stated that his client and this injured party maintained a relationship, with contact being made via Zoom within the prison, meaning any restraining order would be opposed to.
Mr Reid stated that Monteiro had been in custody since July 13, after warrants were issued for his arrest and was currently appealing a 10 month prison sentence he received for a case of assault occasioning actual bodily harm on a police officer.
He added that the defendant also claimed to have been assaulted by the brother of the female to whom he had made threats to kill.
District Judge Bernie Kelly stated: "Mr Monteiro, we are dealing with three different sets of charges spanning October 16, of 2019, to December 20, of 2020, two of which were in a domestic context and in all three the injured parties were female."
Monteiro was sentenced to a total of eight months in prison for the offences.
Sign Up To Our Newsletter