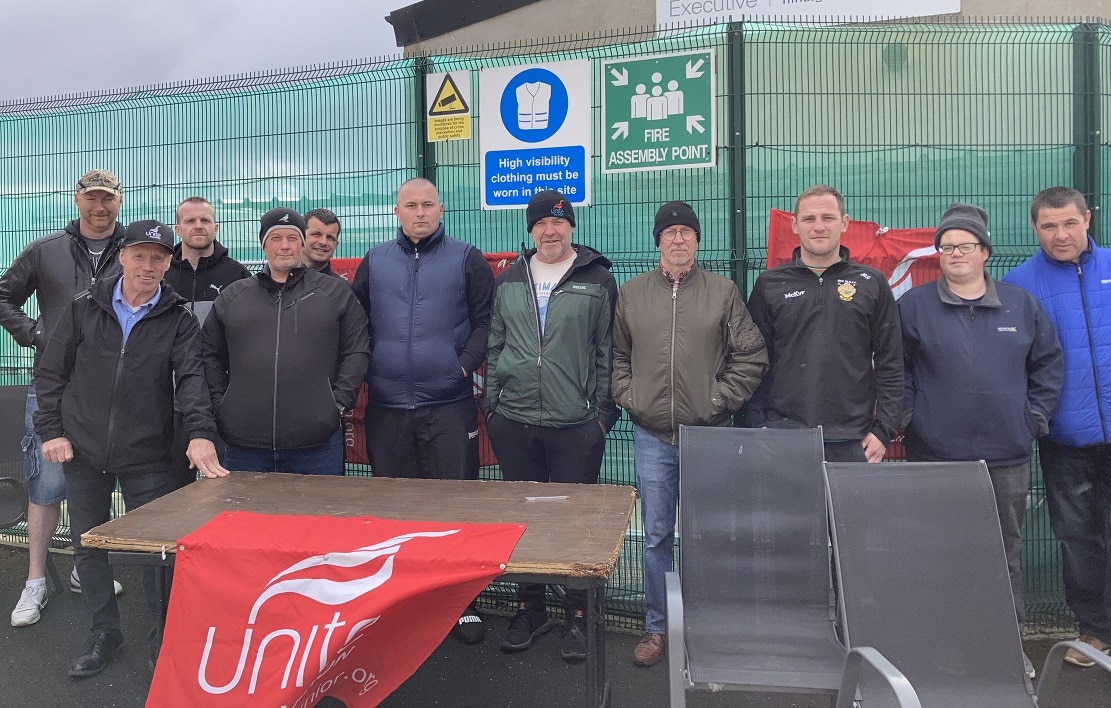 Workers from the Housing Executive in Portadown are among Unite trade union members who have been out on strike for the second week in a dispute over pay.
Members manned the picket line on Wednesday morning at the depot in Annagh Hill, which provides a building and maintenance service.
One worker, a joiner, who didn't wish to be named, said he and fellow workers aren't paid enough money for what they do.
"I am a joiner and we're on around £11.40 an hour. The Executive has been giving us a tiny pay raise every year and we are miles behind now," he said.
"They are talking about the minimum wage coming up to £10 an hour and we are just a couple of pounds over that.
"It used to be you could have had a few pounds in savings. They are talking about a 1.75 per cent rise but that's not even what the National Insurance went up by so we're going nowhere."
He added: "People are starting now to have to go and do an extra job in the evening or on a Saturday to make a few pounds. It's not money to go on holidays with, it's money to get by.
"We'd need to be getting £15 an hour for what we do. If this goes on and the pay doesn't go up, I'll definitely be looking for another job.
"I have been a joiner now for 30-odd years. Nineteen years ago, I had £350 cash in my hand a week and we have £380 now, so £30 more in all those years, it's a joke.
"Some of us worked all of the way through Covid and we never got as much as a thank you, never mind extra pay."
One of his colleagues, also a joiner, said: "Everybody has been sitting tight because they are always being told there is more money coming, but this has been going on for years now."
The action follows a previous walk-out by Unite members in March over a local government pay offer of 1.75 per cent.
The strike has affected councils, education and housing across Northern Ireland.
The union is challenging the National Joint-Council (NJC) employers to "stop the disinformation and own up to the powers that they do have to end the dispute by improving workers' pay".
Unite said that, despite claims to the contrary, employers can develop local formulas that would allow an offer above the present 1.75 per cent, which they say is "way below" the current real rate of inflation.
Unite general secretary Sharon Graham said: "Nobody wants to hear about what the NCJ can't do – what we do need to hear about is how they will use the powers that they do have to deliver fair pay.
"An offer of 1.75 percent is not a pay increase – it's a pay cut and is plainly unacceptable to this union. Unite members need to see a genuine improvement to their pay and conditions. These employers can and must now deliver that."
Sign Up To Our Newsletter