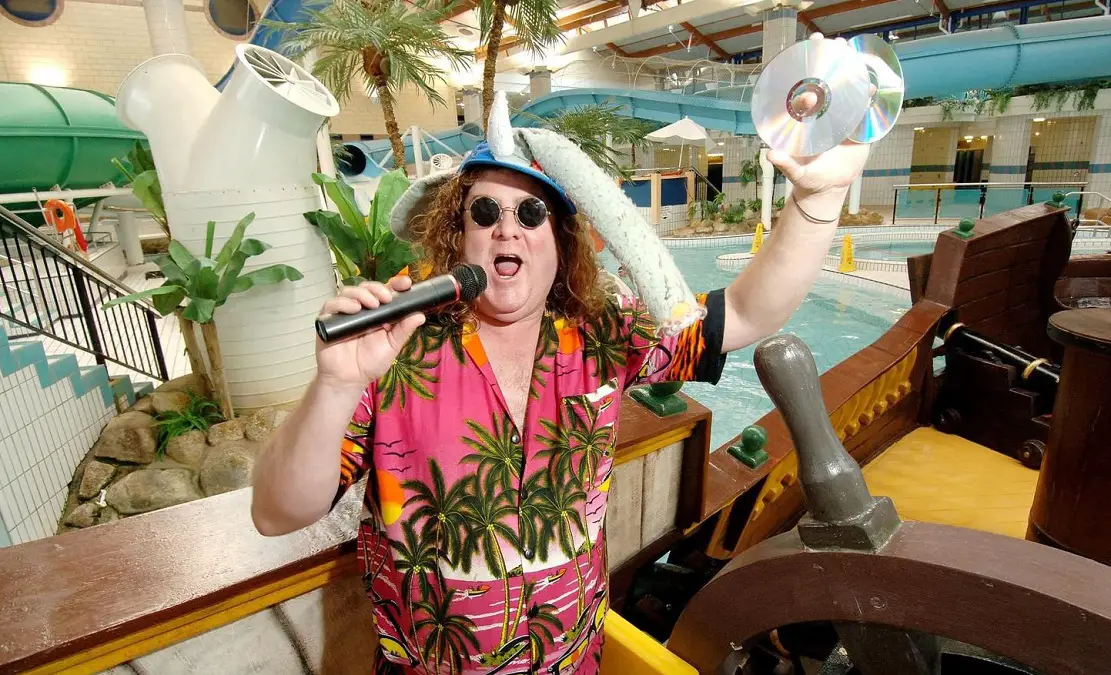 Tributes have been pouring in for one of Portadown's best-loved characters and 'legends' who has died suddenly.
DJ Kenny Gregg, known to most people as Krazy Kenny, was well-known across Portadown and beyond for his discos, flamboyant style and larger-than-life personality.
He toured dozens of venues with his Betty Boop Roadshow disco.
The news of his death was announced in a post on Facebook by his niece Ashley Gregg.
She wrote: "It is with a heavy heart that I have to say that my uncle, the legend 'Krazy Kenny' has passed away suddenly.
"Gregg family home is strictly private and will have funeral details later on today.
"It's not goodbye, it's just see you later.
"Love you Krazy Kenny OBE."
Online tributes have described him as a "kind-hearted", "fun-loving", "one-of-a-kind " and a "genuinely nice person".
One person wrote, "Krazy Kenny was the one who made our era of discos very memorable" and another said, "He was my childhood, made the parties amazing. Every time there was something going on in Portadown he was there".
Rikki Thompson, commercial director of Armagh I, has very fond memories of Kenny.
He said: "I was setting up a line dancing class in Portadown Football Club back in 2001 and had been using this wee ghetto blaster.
"This guy just landed in one day with all his equipment and introduced himself as Krazy Kenny. I had never met him before.
"But he lent me his equipment for several weeks and then went with me to help me source my own.
"He was such a nice, kind man and I am so shocked to hear of his death."
Kenny's funeral details are expected to be announced later today (Monday).
Sign Up To Our Newsletter