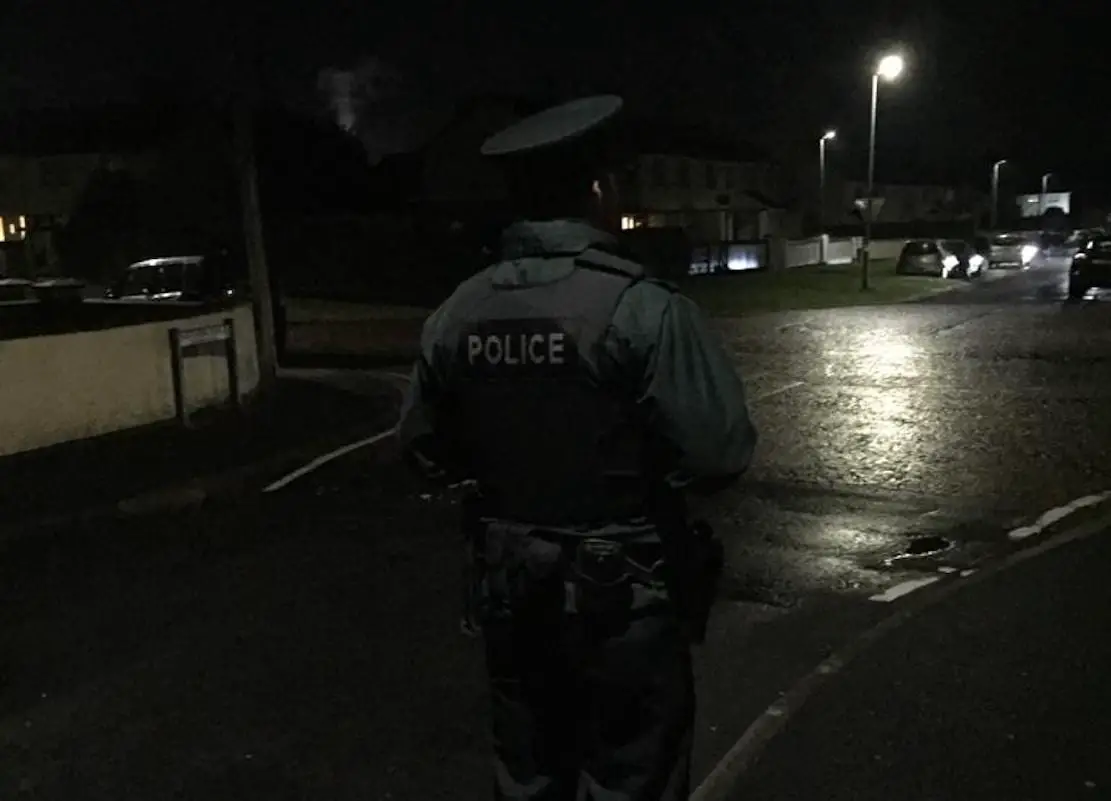 A man who shouted a"up the f****** RA" at police whilst topless has been sentenced to seven months in prison.
A judge stated: "You are a man of 35 years of age, one would hope by this stage you would have grown up."
George Matchett, of Flush Park, Lisburn pleaded guilty to two counts of disorderly behaviour at Craigavon Magistrates' Court on Friday.
Court heard that these offences were committed on two separate occasions.
The first was on July 20, at around 0.25am, when police found the defendant intoxicated standing in the middle of the Garvaghy Road, Portadown.
Matchett was shouting and swearing and this continued after several warnings by police.
The second happened on August 21, at around 6.45pm.
Police on mobile patrol spotted a large group of people drinking at the back of the Ashgrove Community Centre, Portadown.
As officers approached the defendant, who was topless, confronted police shouting, "what the f*** are youse doing here" and "up the RA".
Matchett was warned by police and told to go home.
Officers left the area but later returned as the group appeared to be getting larger.
They observed as the defendant was still topless and was now shouting at a resident.
He once more shouted, "up the f****** RA" before getting in a fight with another male.
Matchett was arrested by police and taken to Lurgan Custody Suite.
Defence barrister Aaron Thompson said his client had a number of relevant suspended sentences.
He stated that the first offence had been a case of "drunken stupidity" and claimed CCTV showed that Matchett had not acted in a threatening way.
Deputy District Judge Philip Mateer commented: "Well shouting up the Provos shortly after midnight in a residential area could sound threatening."
Mr Thompson stated: "He didn't lose the run of himself; this is a man who has struggled with his mental health, drugs and alcohol.
"He is living in the Lisburn area now and has been able to remain alcohol and drug-free whilst in hostel accommodation."
He added: "Mr Matchett has three live suspended sentences and I am asking that sentencing is deferred for him to show he has changed."
Deputy District Judge Mateer stated: "You are a man of 35 years of age, one would hope by this stage you would have grown up."
He added: "You have had three suspended sentences, which you have proved do not work, and a combination order had to be revoked as you completed no community service."
Matchett was sentenced to seven months in prison with Deputy District Judge Mateer invoking all of the defendant's suspended sentences ordering that they run concurrent to this.
Matchett – who is to appeal against the sentence – was released on his own bail of £400.
Sign Up To Our Newsletter