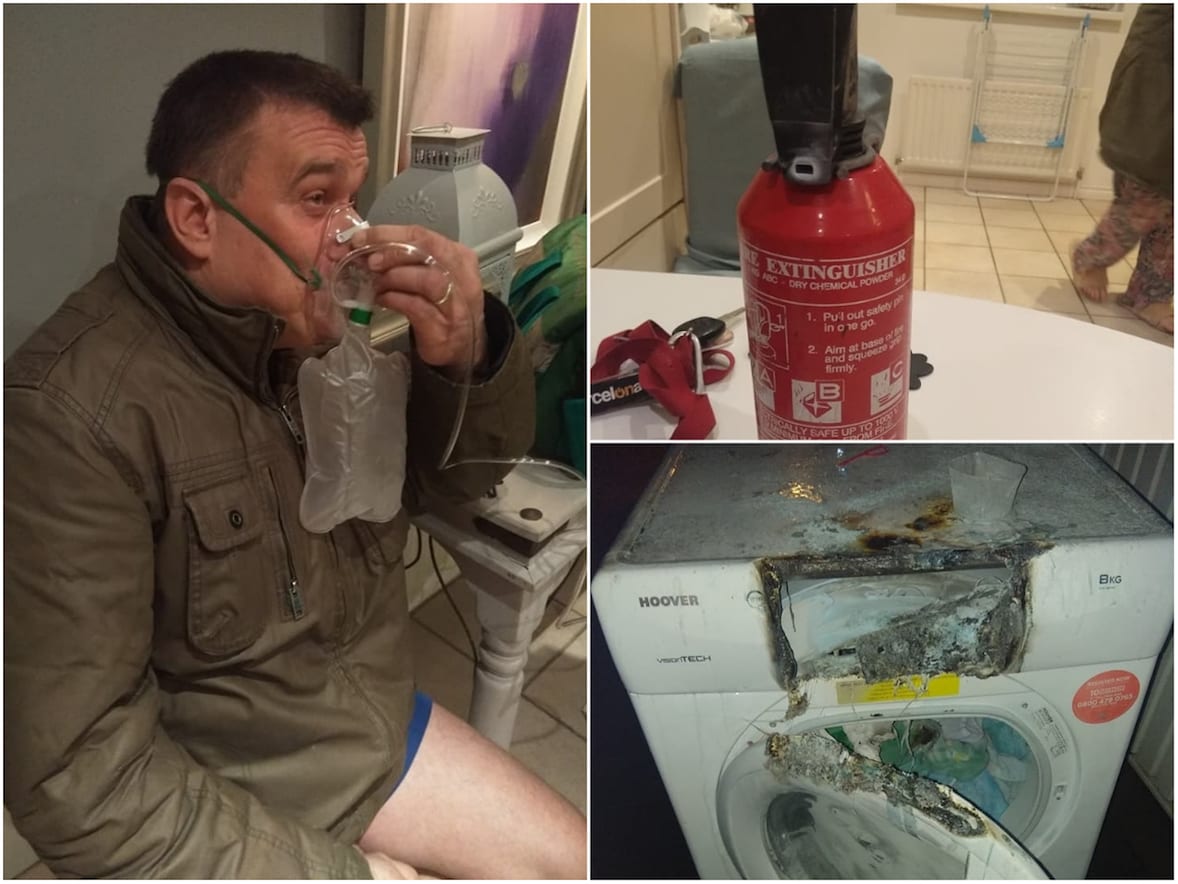 A Co Armagh family has been left counting their lucky stars after a tumble dryer went up in flames in their garage just beneath an upstairs bedroom.
And only a 14-year-old's concerns with the internet being down in the house, emergency crews could have been dealing with three tragic fatalities.
"You could say the internet saved our lives," said Patrick Durand, whose wife and 14-year-old daughter were in the house at the time of the blaze.
Speaking to Armagh I, Mr Durand explained how their home in Brae Lodge, Portadown was just minutes from being engulfed in flames last night (Tuesday).
"We came back to house around 5pm yesterday and my wife Sandra put a towel in the tumble dryer for about 60 minutes," explained Mr Durand.
"I went down later that evening and the tumble dryer on standby, so I went upstairs about 11pm – there was nothing unusual – and by 11.30pm I was sleeping.
"Just before midnight, my daughter came into our room and was asking why there wasn't any internet.
"I opened my eyes and I was like 'okay?' but she also said the plugs weren't working either. And I looked at her and said I have to go to work tomorrow, I'm knackered.
"She asked was anyone going to do anything about it so I reluctantly got up, went downstairs and into the hall. I could smell burning cable. My wife and daughter came downstairs with me but couldn't find any issue in the hall but we could see the smoke."
He added: "I thought it was two wires shorting so I went to get a screwdriver from the garage which was through the kitchen. When I opened the door I saw the garage in flames. The smoke was absolutely horrendous.
"So, I ran back through the hall and out to my car where I keep a fire extinguisher. I rushed back in, my wife called the fire brigade and I began tackling the blaze.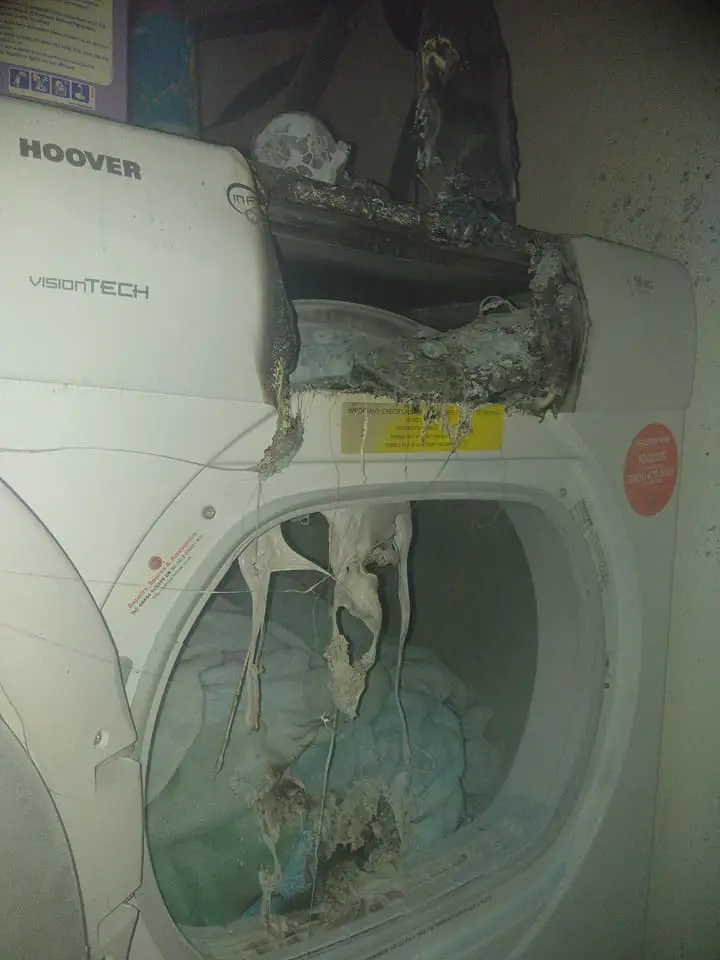 "I put out the fire and opened the door to the side of the garage but this was a challenge because of the amount of smoke and it was plastic that was burning – it was absolutely horrible."
Fire crews arrived 10 minutes later and moved all the appliances outside. An ambulance also arrived and treated Mr Durand for smoke inhalation.
"I wasn't in the garage long to be honest, I tried to get out as quickly as possible but it was long enough to cause some damage to myself.
"The thing is, if my daughter hadn't have come in and complained about not having internet, which is a big deal for the kids – no internet is like the end of the world. The fact she wanted someone to react, luckily at that stage I got up.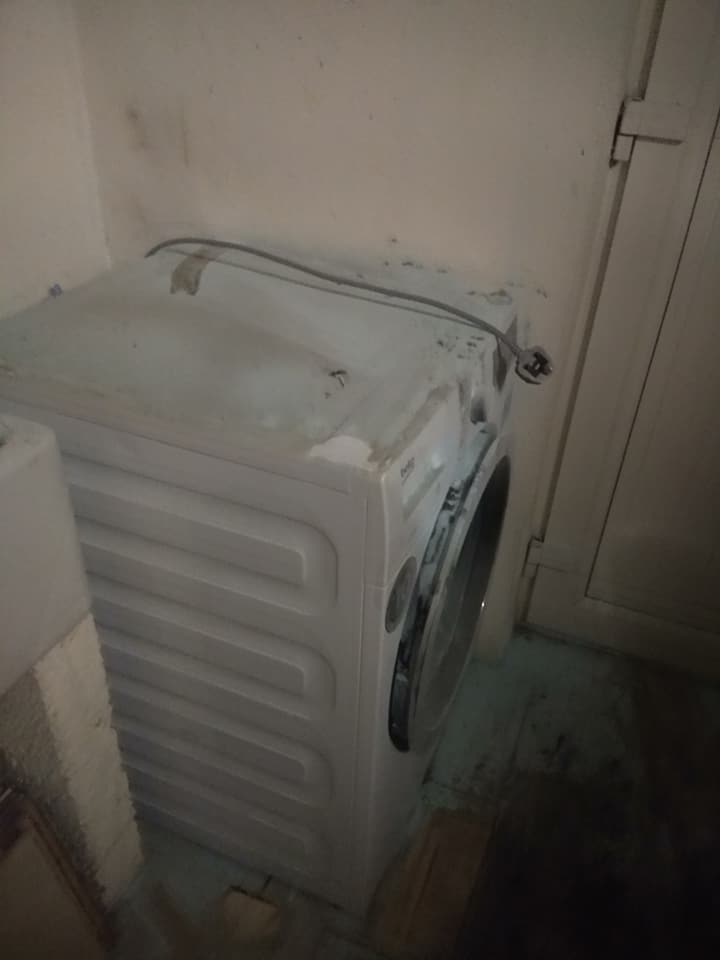 "We had a very, very lucky escape because if this happened at 2am nobody was going to complain about having no wi-fi, or the sockets being off, as nobody would have realised. By that time it would have been too late.
"I was absolutely gobsmacked to open the door and see the blaze."
Mr Durand sys he was also extremely lucky to have a fire extinguisher at hand, something the French-born ex-pat thanks his native country for.
"I had the fire extinguisher in the car as it's something I've always kept in any car I've owned," he said.
"French national regulation means you have to have one, as well as a medical kit, and triangle in case of a breakdown.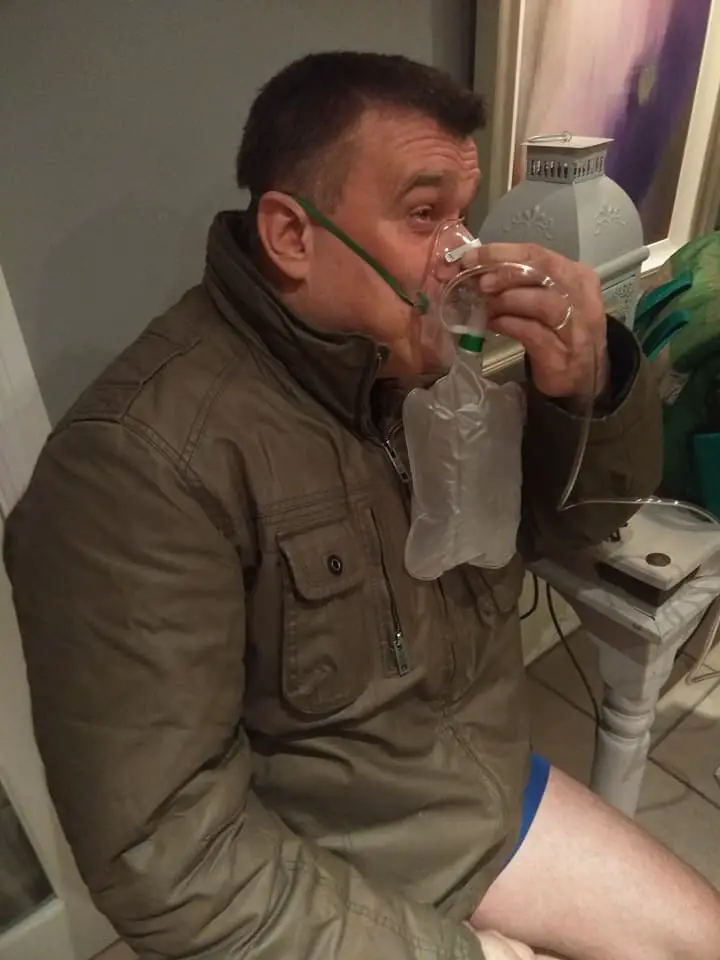 "Most people don't have one but they only cost £10-15; the powder ones which take care of everything. It saved our house from a lot more damage."
Mr Durand hopes his lucky escape can be a warning to others about the hazards everyday appliances pose inside your home.
"So many people leave their appliances on at night, ourselves included," he added. "My dishwasher is on at every night. The fire brigade told us you shouldn't have any of those things running, especially those high wattage items. Even your mobile charger shouldn't be left on overnight.
"If anything, we hope this will promote a little awareness because we didn't expect anything like this in a million years. The washing machine and tumble dryer are new, only three months old. You just don't expect that to happen.
"There was no fire alarm of the garage either, not many have one in there, but trust me we'll be putting one up."
Sign Up To Our Newsletter