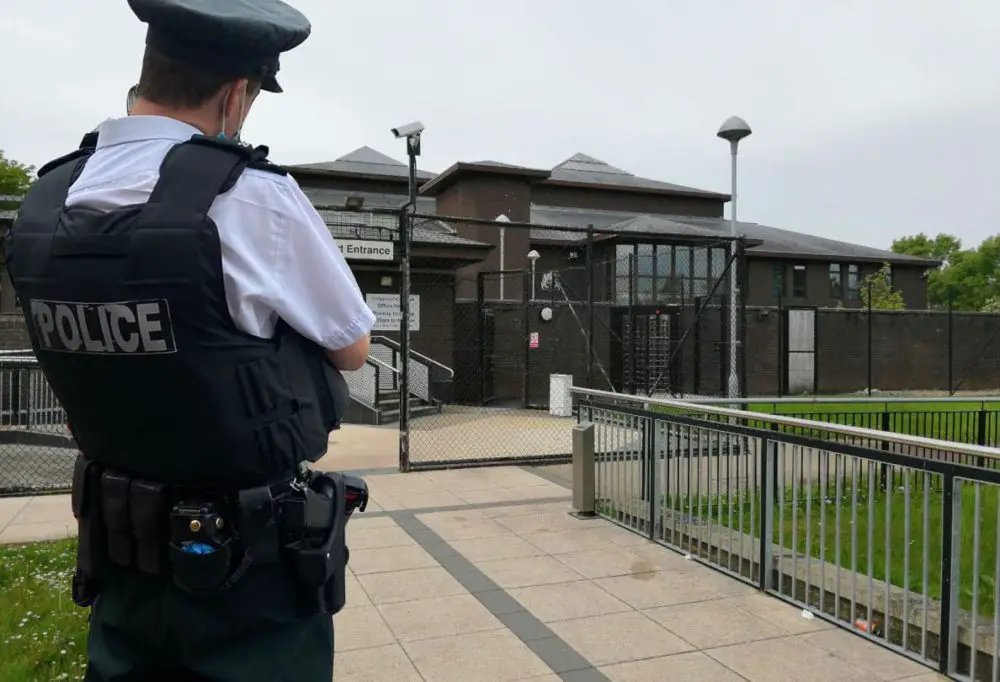 A Portadown man who was caught pretending to be a policeman after blue-lighting a genuine PSNI officer has been handed a suspended prison sentence.
Mateusz Prokopiuk (27), of Hobson Park, appeared at Craigavon Magistrates' Court on Friday.
He pleaded guilty to one charge of fitting a blue warning beacon to a vehicle and a second charge of impersonating a police officer on October 14, 2020.
The court heard that an off-duty member of police had reported being stopped on the M12.
He saw the car behind him – a Skoda – activate blue lights and he pulled onto the hard shoulder, believing it was a police car.
The Skoda pulled alongside him and the driver wound down the window and said something along the lines of "do you know the speed limit?".
The man then showed him an ID card and the officer became suspicious when he realised it was not a genuine police warrant card.
He took a picture of the vehicle and partial registration and subsequent checks identified the defendant as the owner.
The car was located at Bluestone Hall where police spoke to the defendant and searched his car.
They found a light box with a power cord attached as well as an ID card stating 'private detective, investigator, professional specialisation cyber crime, undercover crime investigation', along with a PSNI crest and a photo of the defendant.
Police attached the light box to the circuit and when it was turned on they observed a blue flashing light.
A media appeal was issued and six further reports were made from members of the public about suspected interactions with police not being genuine.
These were all investigated but no offences were identified, apart from a report of a caller at an address who had identified himself as a private detective.
Defence counsel said his client admitted it was the "biggest mistake of his life" and that he was very sorry and ashamed.
He noted that it was "very bizarre behaviour", adding that the defendant was going through a relationship breakdown and became interested in paraphernalia relating to the police.
Defence said that on this occasion Prokopiuk was coming home from work and thought it was a work colleague, but had "got himself in too deep and had to persist with what he was doing".
He said a pre-sentence report had assessed him as being of a low risk of reoffending and that he had a completely clear criminal record.
Ordering the defendant to stand up, Deputy District Judge Philip Mateer said that despite his clear record and remorse it was important for the public to have confidence "that anyone who stops them is a lawful police officer with legitimate purpose".
"We have all seen on our televisions how a police officer has abused his power to stop the public and ended up in a very serious murder case in England," he said.
"So your case raises issues about the fear and apprehension members of the public might have if somebody is coming along with blue lights flashing and they have to stop at the side of the road.
"In this case, it's very fortunate the victim was an off-duty officer and was able to act appropriately."
He said it raised issues of concerns and that he regarded it as a serious matter.
He imposed a two-month prison sentence suspended for two years and also fined him £400 with a £15 offender levy.
Sign Up To Our Newsletter