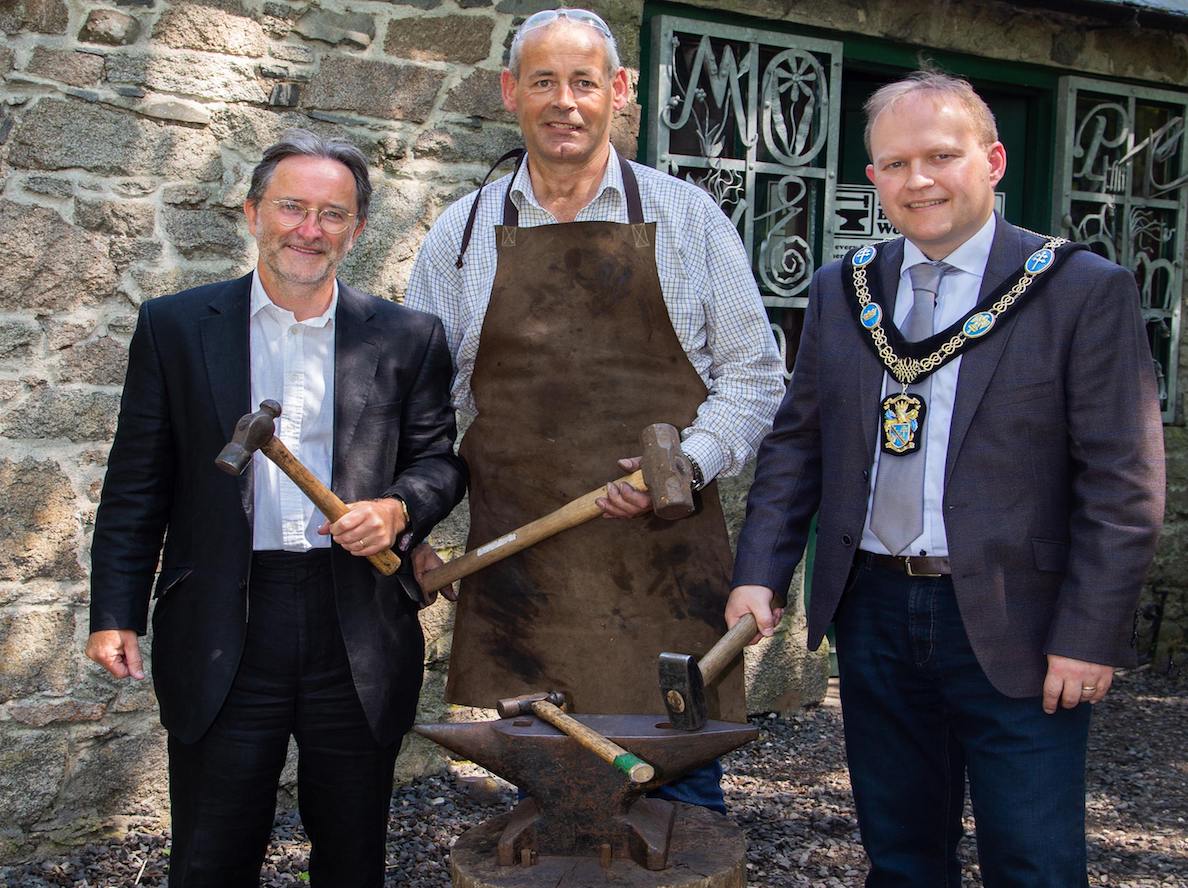 An exciting £85,000 investment plan has been confirmed for the historic Moneypenny's Forge and Lock House.
Set in the beautiful and historic location on the Newry Canal, just outside Portadown, Moneypenny's Forge and Lock House will benefit significantly from the 'Our Heritage' award – helping modernise its visitor facilities and sustain a multi-faceted educational programme.
Armagh City, Banbridge and Craigavon Borough Council, through the Heritage Lottery Fund (HLF), is set to press forward the investment.
At a special launch event, those attending experienced a live blacksmithing demonstration, which showcased their specialist skills and techniques.
Welcoming the launch of the project, Lord Mayor Gareth Wilson said: "Blacksmithing is very much woven into the fabric of our heritage and culture and has been at the heart of our community life for centuries.
"It brings me great pleasure to see this significant investment for Moneypenny's Forge and Lock House, which promises to go a long way in helping preserve the traditional skills of the ancient craft of blacksmithing."
Now in its tenth year, Moneypenny's Forge and Lock House is a space where people can 'meet, learn and make'.
Visitors can follow in the footsteps of generations of blacksmiths, who were integral in making the tools, household and farm necessities used in everyday life.
Jim McGreevy from Heritage Lottery Fund's NI Committee, was on hand to see the forge project launched.
He said: "Our industrial heritage is crucially important to the Northern Ireland story and it is fantastic to be able to support a project that is helping to build and sustain the incredible traditional skill of blacksmithing.
"It is also great to see the historic former stables building in use. The wide range of events and activities will allow people to just have a go or to immerse themselves in the skill of blacksmithing.
"It is thanks to continued efforts of National Lottery players that we can support these local heritage projects."
Moneypenny's Forge offers a range of blacksmith-led programmes for individuals, community groups and schools.
This investment will also see the updating of heritage displays and interpretation, the improvement of visitor facilities and new signage on the canal towpath enhancing an already unique heritage experience for visitors.
Sign Up To Our Newsletter