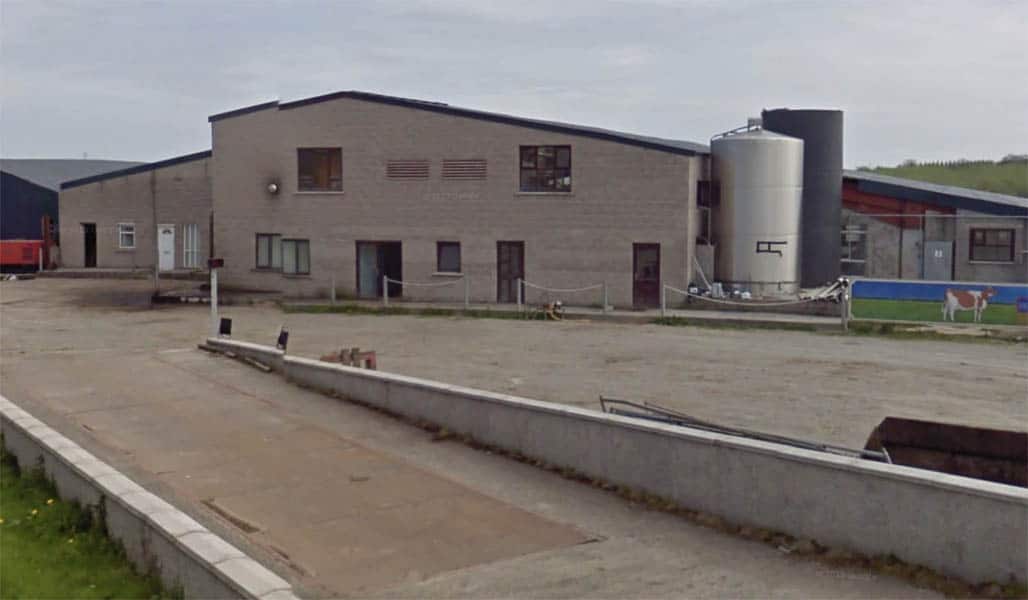 A second man appeared in court today (Tuesday) accused of involvement in what police have described as a "chop shop" of high value stolen cars being run by a "sophisticated" organised crime gang.
Appearing at Lisburn Magistrates' Court, via videolink from police custody, Keith Winter, who turns 29 this Friday, confirmed that he understood the four charges against him.
Winter, from Green View in Richhill, faces two counts of handling stolen goods, namely vehicles and car parts and two counts of possessing criminal property on May 21 and 24 this year.
Last Saturday 34-year-old Kyle David Coulter, a dairy farmer from the Ballybreagh Road in Portadown, was refused bail charged with a single count of handling stolen goods, namely cars and car parts, on May 21 this year.
The charges arise after what police have described as a "chop shop" for high end stolen cars was discovered on Coulter's 240 acre farm and today, the court heard that along with component car parts wrapped in silage packaging "ready for posting," police have also uncovered £30,000 in cash.
Giving evidence to the court, Detective Constable Devlin said she believed she could connect Winter to the charges while a prosecuting lawyer outlined how the investigation centres around an "organised, sophisticated crime gang alleged to be committing keyless car thefts".
She revealed that in the last 12 months, there have been 40 such thefts of high value cars and the court heard previously those thefts were worth around £750,000.
The lawyer told the court that the searches of Coulter's property "led to the identification of this accused" and to searches at other properties in the Armagh area linked to him.
Coulter has claimed that Winter has rented outbuildings and a yard from him and that is where the shells of six stolen cars and car components have been recovered and DC Devlin revealed that searches of those other properties allegedly linked to Winter have also uncovered car parts.
She claimed that a "recovery truck" allegedly linked to Winter was found and that police believe the site of a fire in the yard was being used to destroy "personal belongings" and evidence from the stolen cars.
Arrested and interviewed, Winter refused to answer any police questions.
Under cross examination from defence counsel Aaron Thompson, the officer agreed that while the search had still been ongoing at the weekend, Winter had "signed in on the police log" at the scene in order to feed Coulter's cattle.
She also agreed that Winter was arrested on Sunday after the story of Coulter's court appearance appeared in the press and that Winter "has an absolutely clear criminal record."
Mr Thompson said while he did not have specific instructions on the defendant's case, "obviously he denies it" and argued that he could be freed on bail with conditions.
Despite police objections that Winter was likely to commit further offences or interfere with the investigation, District Judge Mark McGarrity said he was satisfied those risks could be managed with bail conditions.
Freeing Winter on his own bail of £500 along with a surety of £1,000, the judge ordered Winter to report to police three times a week, to observe a curfew, to surrender his passport and to have no contact with his co-accused
His case was adjourned to June 19 with a warning from the judge that "if he infringes any of the conditions he will remain in custody until the case concludes".
Sign Up To Our Newsletter