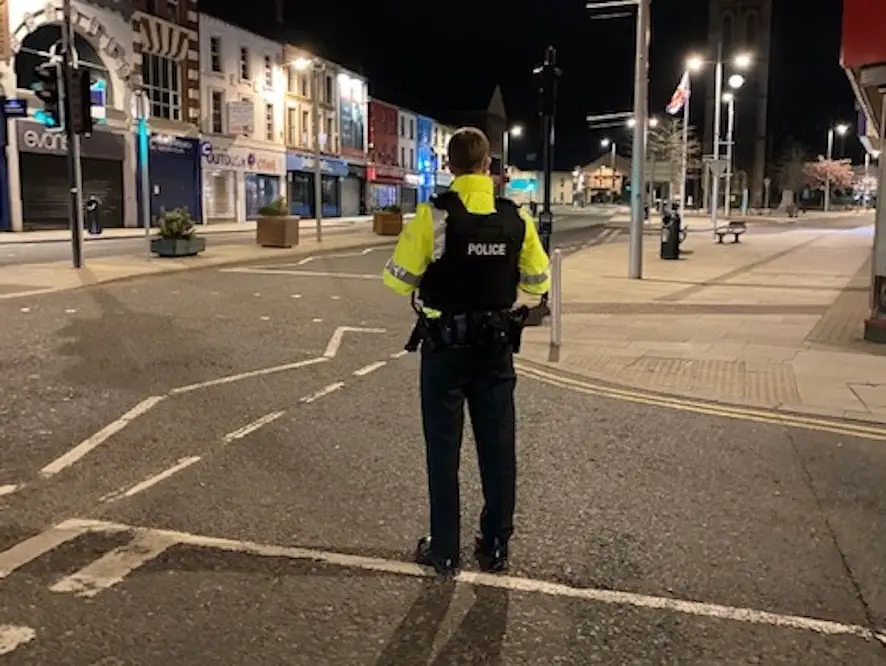 Community safety wardens have been redeployed from Banbridge to Portadown as part of a move to help keep people safe at night in the town.
The Policing and Community Safety Partnership (PCSP) confirmed the service had recently been moved to Portadown following the closure of The Coach in Banbridge.
A spokesperson said the group "had identified more of a need for this service in Portadown".
However, it said it currently has no plans to plans to introduce a Get Home Safe bus "but will keep the situation under review".
The issue of the bus was raised by UUP councillor Julie Flaherty at a recent meeting of the local PCSP group.
She pointed to the free bus service which runs from the William Street area of Lurgan every Saturday night and enables young people to get home safely..
She said: "There has been more money given for the bus in Lurgan and it would be good to get a similar service in Portadown.
"People are congregating at the top of the town but there aren't enough taxis, so it puts people off going out.
"The majority of nightlife is in Portadown and I don't think such a service should be centred in Lurgan exclusively.
"I don't want to take the service away from anywhere else but I think it's an option that needs to be looked at in Portadown."
Councillor Lavelle McIlwrath of the DUP agreed, saying it was "extremely unfair" that the resource should be filtered into one area and that good, safe nightlife needed to be promoted in Portadown.
And he told the meeting how he has been helping a man who was attacked in the town last summer and left with a serious head injury following a row over a taxi.
At the meeting, Inspector Adam Ruston referred to the death of 22-year-old Jake Bailey-Sloan who died after being assaulted on a night out in Portadown last October.
He told the meeting that the lack of taxis in the area at night was "one of the major issues", with a "big gather-up of people at kicking out time".
He said there had been meetings with licensees to see what could be done, adding, "We want to see the vibrant nightlife but we don't want to see the criminality".
Just a few months ago, Armagh I reported how Fonacab had said the shortage of taxis, especially at weekends, was increasing the likelihood of fights and antisocial behaviour.
Meanwhile, the PCSP also confirmed that work is ongoing in council regarding town centre CCTV provision across the borough.
DUP councillor Margaret Tinsley has been campaigning on better CCTV provision for a number of years.
She said a number of cameras in Portadown were located in areas that were trouble hotspots 40 years ago but that the situation had now changed.
She also pointed to  the success of the CityWatch CCTV scheme in the Lisburn and Castlereagh City Council area.
In their statement the PCSP said: "The PCSP are continually monitoring and developing our response to issues that arise in our busiest night time economy areas –  including Portadown.
"…We are working closely with police, door staff and venue owners to help keep people safe."
They said community safety wardens "provide a reassuring, supportive presence in Portadown from 7.30pm to midnight on a Friday night and 7.30pm to 2.30am on a Saturday night".
A spokesperson added: "Normally there are two wardens per shift.  They work alongside police, door staff and entertainment venues to provide support to people who find themselves vulnerable – such as, in need of medical assistance, have consumed too much alcohol or have become separated from their friends.
"They liaise closely with police, are able to ask for police assistance if required and are really effective at de-escalating situations and promoting acceptable behaviour."
Sign Up To Our Newsletter