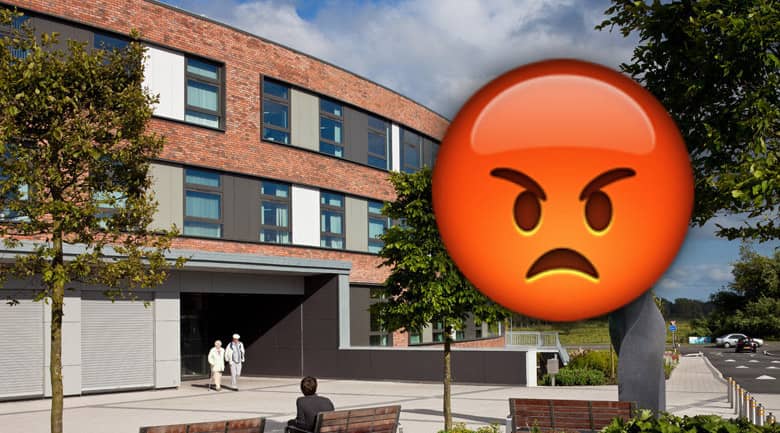 News that a Co Armagh GP practised is to close – leaving 5,000 patients without access to convenient medical care – has been met with a wave of anger and disbelief.
The Bannview facility will close on Monday, January 16.
And other doctors in the Portadown Health Centre have applied for temporary list closure with immediate effect.
They will not take on any of the 5,000 patients left high and dry.
All GPs are already operating with a list size in excess of 2,000 which is the which is the upper limit of quality and safety as advised by the BMA.
The move was confirmed to Upper Bann Ulster Unionist MLA Doug Beattie, who accused the Executive of a "lack of vision", and having taken their eye of the ball through in fighting.
It is a sentiment which has been shared by Armagh I followers since we broke the story last night.
One branded it "typical" and came after money had been spent improving Portadown Health Centre, adding: "Unbelievable now vulnerable people have nowhere to go, with full to bursting lists elsewhere."
A patient – who learned of the news from our report – said: "This is an absolute disgrace. This is/was my practice and it was bloody hard enough to get an appointment. What on earth am I going to do now!!!!!!!!!!"
Another said "absolutely pathetic that it's been allowed to happen" while the question was posed: "How is this fair to those who don't drive?"

"Disgraceful", "shocking" – the outrage was palpable – while one woman proclaimed it would be "easier to get a vet".
And it's a situation which might not just be a one-off in Portadown, believes another, with the cracks and strains evident elsewhere too.
She said: "That's a disgrace, to leave anyone without a GP service. Armagh is as bad; we must be in the upper limit also."
Yet another agreed, adding: "This is a disgrace, how many more will follow?"
Dr Margaret O'Brien, head of General Medical Services at the Director of Integrated Care, Health and Social Care Board, received confirmation of the bombshell in a letter which also went to local MLAs.
It has been signed by GPs within Portadown Health Centre.
It states: "Currently all practises in Portadown are operating with a list size in excess of 2,000 patients per full-time GP, which is the upper limit of quality and safety as advised by the BMA.
"Any additional workload will push all practises into an unsafe, unsustainable and potentially dangerous operating environment for GPs and patients.
"In the interest of sustaining quality and safety of care and medical services to our existing patients, all Portadown practises have applied for temporary list closure with immediate effect.
"In light of the above facts, the remaining GP practises will not be in a position to provide medical services to any Bannview patients on or after Monday, 16th January."
Upper Bann Ulster Unionist MLA Doug Beattie said: "This is totally unacceptable and is an indictment of the lack of vision within our executive who are now so busy in fighting that they have failed the people of Portadown by taking their eye of the ball.
"The Health Minister must take control of this issue and put in place short term measures to ensure the 5,000 individuals who had been registered to Bannview are not disadvantaged."
Read more news:
Family release statement as Conall McCavitt continues fight for life
Man punched woman in the head outside pub in Tandragee
M1 drivers between Lurgan and Moira do something that really p*** police off
In Pictures: More than £110,000 raised for charity at Christmas Tractor Run
Newry and south Armagh sergeant humbled by Queen's Police Medal award
Bank of Ireland in Keady burgled over Christmas period
Planners recommend 'mini-retail hub' proceed at former B&Q store
Man arrested by police investigating Crossmaglen hit and run
Become a member
Support local, independent businesses by becoming an independent member.
Become a member