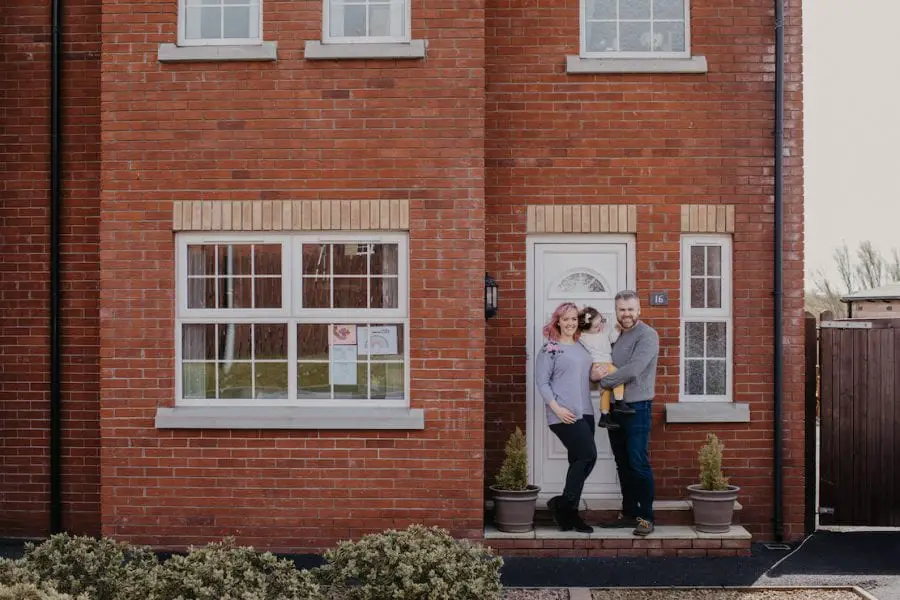 A Portadown photographer has taken to capturing snapshots of families on their doorsteps as she looks document the life of isolation during the current crisis.
Having found that all work is put off for the foreseeable, Sasha Treanor launched 'Doorstep Diaries' for people in her local neighbourhood of Portadown and has been amazed by the response so far.
With families in lockdown, some parents have found their job has been put on hold, whilse others are adapting to working from home, but this mother-of-one has tapped into a rather novel idea.
Speaking to Armagh I, Sasha explained her inspiration behind the idea.
"There are other photographers in America doing it as paid work, it is called the 'Front door project', but I just thought, 'to pot with that', I just want something to do.
"We have a really small community here, it is just two developments and a wee shop and that's all we've got, there is probably about 150 to 200 homes and I can just go out on a wee dander house to house," she added.
"I don't cold call or anything, people get in touch, inquiring about it; I will say I when I will be there, I give them a quick ring before and then they meet me at the door
"So it is completely contact free, I don't even ring a doorbell, they just keep a wee eye out for me, I chat for five minutes, take a few shots which they can access online."
As a photographer, Sasha said she was really drawn to documenting this historic time but wished to do it within the restrictions.
"I have to be really strict, because there has been people messaging from all over Portadown, the Birches and Armagh but I have told them that I simply can't do that.
"I have around 30 households now and I hope to do 50 before I call it a day, because they will be sick of looking at me. I finished all my editing and I have no work for the foreseeable future so it is a nice way of keeping my page alive and to keep me sane.
"I have worked for four years and this is the first time I have not had any jobs, I am really, I don't want to say hyper, but I am a workaholic, so for the first time not to have anything on was tough".
Sasha received her first camera at the tender age of 13 and that has been her passion ever since.
She said: "Our whole family is self employed, my mummy owns the coffee shop below my studio, my dad ran a shop for years, so in my family it was very much find something you like and go do it.
"It is literally all I have ever done, part-time through college and university, then when I graduated, which will be four years in June, I moved all my equipment into the studio and away I went".
Sasha has some more ideas in mind for future projects to keep her busy as well moving forward.
"I will have to flick from one to the other because I am not wired for sitting in the house and watching TV, I have town centre premises which have to be checked on every week for insurance purposes.
"I am thinking of a collection of photographs of the closed businesses, I have to be very careful about how that will be perceived because I don't want people thinking I am taking a walk up the town spending hours there, I have to go there and I am confident I can make them understand."
To check out some more of Sasha's work you can check out her Facebook page.
Sign Up To Our Newsletter