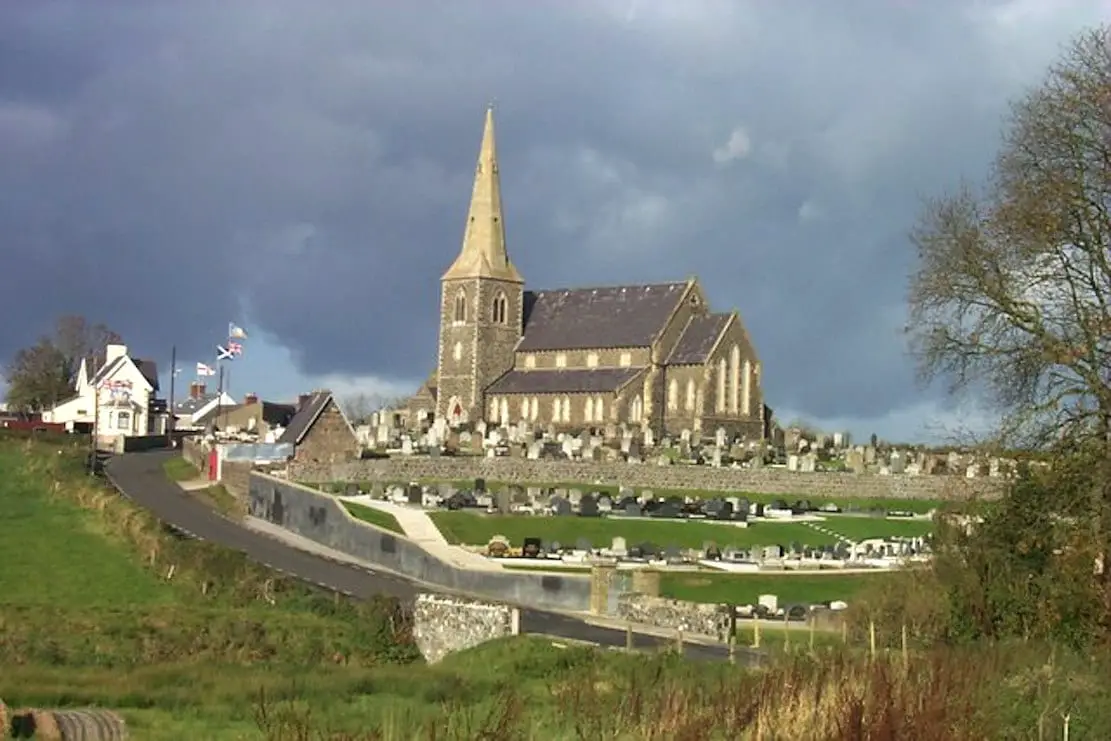 The Orange Order has called on Secretary of State Karen Bradley to "convene urgent and meaningful discussions between all interested parties" to try and resolve the Drumcree parade dispute.
Today (Sunday), marks the 20th anniversary of the protest by Portadown District to complete the route of a church parade along the Garvaghy Road.
District Darryl Hewitt told those present at Drumcree today that the Orange Order would not be walking away.
But he called for talks "without delay" to end the impasse.
Mr Hewitt said: "District officers, together with myself, have been seeking to achieve a resolution over the past years, but without much success to date.
"We will not be walking away from this place and I can assure you that we will continue to work hard to achieve what we desire.
"Yet again the Parades Commission have issued a determination for this parade. Once again it is an emphatic No – hardly surprising from the non-Parades Commission.
"Indeed, we discovered this week that we are not registered with the Commission as interested parties to this dispute, so we were not invited to make representations regarding this parade – how incredible is that?
"Week after week and in particular around this time of year they issue determinations which impact on the PUL community. It is time for our politicians to stand up and be counted and remind Government that this issue will not be going away.
"Another unexpected development, this morning, was a public statement issued by the Garvaghy Road Residents Coalition (GRRC). Whilst its uncompromising tone is to be expected; it is nonetheless a surprising occurrence given their definitive silence of recent years.
"Such a muted response has been evident since Portadown District, some time ago, called for direct talks to resolve this longstanding issue.
"Today, after 20 years of justified protest, I would once again publicly underline our commitment to a fair and equitable solution to this matter. I would therefore urge the Secretary of State, Karen Bradley, to convene urgent and meaningful discussions between all interested parties in this dispute, without delay.
"Portadown District will certainly not be found wanting. The question is will others step up to the mark and act in the interests of the wider community?"
Mr Hewitt said there had also been an increase on attacks on "other aspects" of Protestant culture and called for calm.
He added: "We must remain calm during this time – these actions are only being done to raise tensions and to get us to retaliate – something we must not do. Let the world see these attacks on our culture for what they are, unadulterated sectarian behaviour.
"This year, as we are all aware, 2018 is a very poignant one – being the 100th anniversary of the ending of the Great War. It is with reverence and great humility that we remember all those who paid the supreme sacrifice in that war and all other conflicts.
"They fought for basic democratic freedoms and sometimes I reflect on what they would think if they could witness the state our country is in today – Government has run roughshod over those principles that many people died for.
"However, we attempt to complete our parade each and every Sunday – a fact that most people in Northern Ireland are not aware of.
"We have a faithful band of brethren who attend the protest each and every week – including brethren from other districts – the thanks of Portadown District go to you brethren for your faithfulness.
"Our resolve has not diminished over the weeks, months and indeed years. No one should be in any doubt – Portadown District are in this for the long haul – we will not be deflected from seeking to achieve our objective.
"Here We Stand, We Can Do No Other."
Sign Up To Our Newsletter