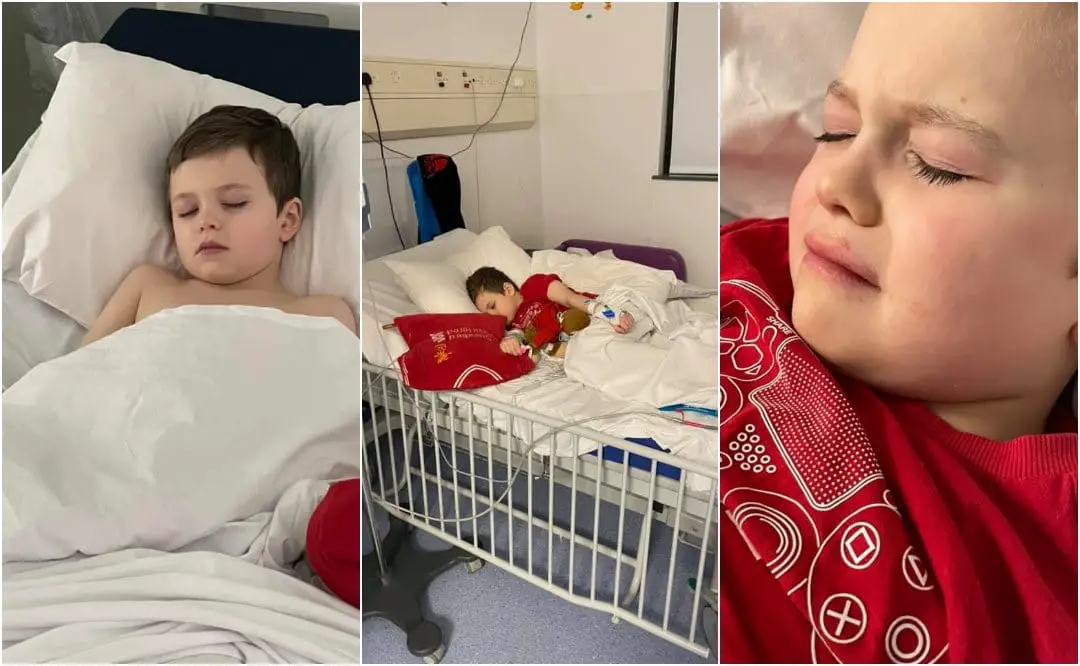 A Portadown mum, who has shared heartbreaking images of her seven-year-old son seriously ill in hospital, has warned others to take Covid-19 seriously.
Sammie Patterson said she thought long and hard before showing the distressing images of her son in the Royal Hospital for Sick Children in Belfast.
B – who we have not named at the request of his mother – is suffering from a very rare condition called Paediatric Multisystem Inflammatory Syndrome (PIMS) – a post-Covid illness in children.
It occurs in less than 0.5% of children who have (or who have had) Covid-19. Most children with the condition will not be seriously affected but, in a very small number of cases – like this one – it can be serious.
Speaking to Armagh I, an exhausted and overwhelmed 31-year-old said her whole family had been struck down by Covid at the beginning of January.
Incidentally B was least affected out of the four – Sammie and his two brothers who are ten and two; he had only lost his sense of smell and his food tasted funny.
Sammie explained: "He started taking ill three weeks after having Covid with symptoms of a urinary tract infection (UTI) but the sample didn't show a UTI but by last Wednesday evening B was vomiting and had spiked a really high temperature.
"It was then he was seen by the out of hours GP before ending up in hospital on Wednesday night."
B spent a couple of nights in Craigavon Hospital before being transferred to Belfast last Friday.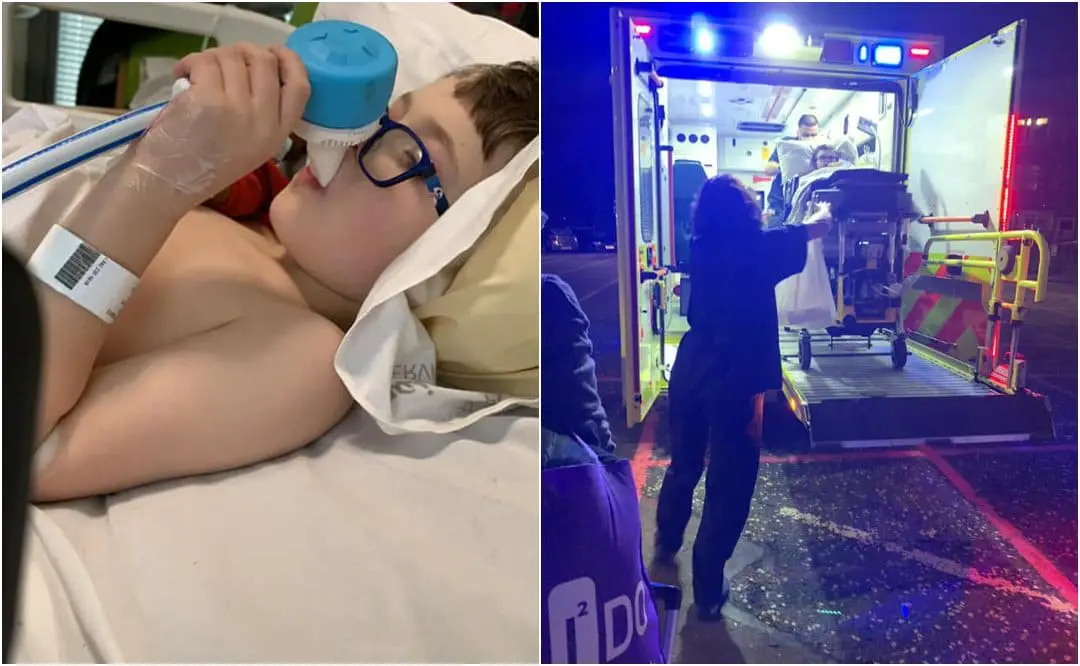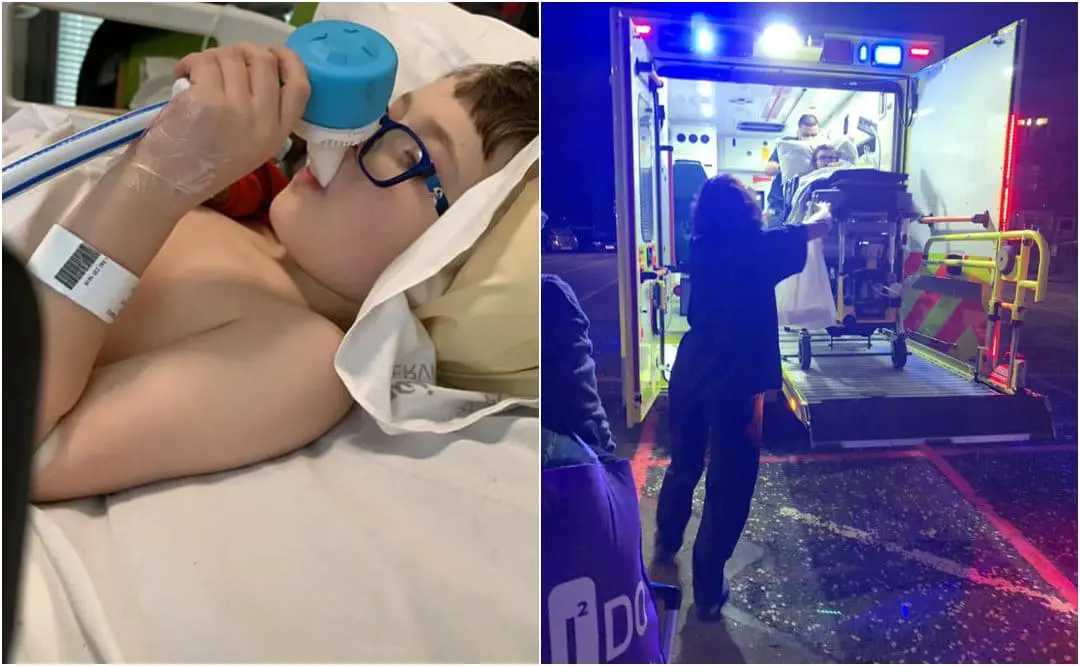 "Looking back B had a few minor symptoms before but we didn't realise it was him getting ill. He was making noises like something was annoying the back of his throat about a week after Covid. The pains in his lower abdomen was his lymph nodes inflating and his throat irritation was also the lymph nodes."
She added: "A few days before taking ill B mentioned his chest feeling strange but we put it down to anxiety as has he has became afraid of germs since Covid, so having the virus in our home was stressful for him.
"We now know the feeling was actually his heart being affected by PIMS, as that's one of the big risks. He had extremely fast heart rates with low blood pressures at times throughout. He had no symptoms before Covid; nothing different only he was least affected. He has no underlying conditions bar a food allergy."
Sammie said it was "very stressful" as only one parent could be with him because of Covid restrictions.
"As his mum I am coping okay but it's exhausting and not nice seeing your kid get worse without anyone knowing what was wrong."
"Initially I didn't think B was as ill until they took us by ambulance to the Royal in Belfast and had his team waiting at the ward door. Then you realise how very ill he was, which is scary. We had no idea what the outcome would be.
"I am used to seeing ill children with my work, and helping families during these situations, but it's very different when it's your own son."
Fortunately, signs are positive for little B, who is now undergoing an Oxford University trial, under the watchful gaze of a wide multi-disciplinary team of consultants.
At present, so little is known about PIMS, but Sammie is hoping B continues to make strides to a full bill of health before returning home to his family, who she says "miss him dearly".
Sammie says she wants to spread awareness of the dangers of PIMS and Covid.
"Covid can be dangerous in children, not just elderly like we are being told. I don't want other families to see their child like this; if your child has, or gets Covid, please be aware of PIMS. I believe there is only a handful of children who have needed these types of treatments, but doctors are now expecting it to increase."
What is PIMS?
In April 2020, doctors in the UK first started to see children with serious inflammation throughout their body, which seemed to be linked to COVID-19. Inflammation is a normal response of the body's immune system to fight infection. But sometimes the immune system can go into overdrive and begin to attack the body. If this happens, it is important that children receive urgent medical attention.
Sign Up To Our Newsletter