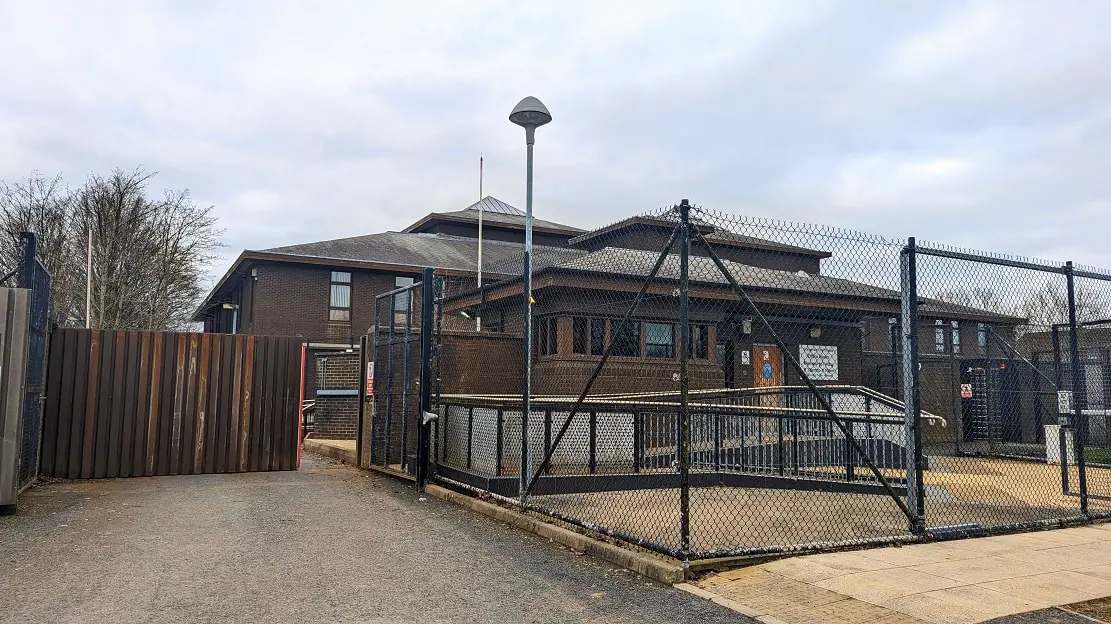 A Portadown man who assaulted police and was disorderly in hospital has been handed an eight month jail sentence.
Kyle Martin Jones (38), of Bachelor's Close, appeared before Craigavon Magistrates' Court via videolink from Maghaberry, charged with resisting police, disorderly behaviour, criminal damage and two counts of assault on police.
Damien Halleron BL, defending, informed the court that his client was pleading guilty to the charges.
The court was told that on June 28 this year, police were tasked to an incident at an address in Portadown, during which the defendant "threw himself" towards an officer and punched him in the head.
Police then struggled with him and used PAVA spray, which was unsuccessful. The defendant was then taken to the ground and a second constable received a burn to her left wrist and a cut to her right hand.
The first constable then sustained an injury to his ankle which was later confirmed to be sprained. The defendant also attempted to bite the second constable whilst he was being restrained.
He was arrested and conveyed to Craigavon Area Hospital to receive treatment.
Whilst in the hospital he was abusive towards police and nursing staff and was shouting and swearing.
He was warned about his behaviour on numerous occasions and reminded that he was in a public place surrounded by patients.
The defendant continued to be disorderly and abusive to staff.
He was then discharged from hospital and placed in the back of a police cell van. While in the van he spat and urinated in the back.
Mr Halleron then asked the judge for credit for the defendant's plea of guilty.
He explained: "Rather than going quietly with the police, he wasn't aware of why they were there in the first place; he had taken too much alcohol and a fracas then begins in the house, which continues outside."
He continued: "He apologises for any disturbance that he has caused anyone in the hospital. He's well aware of the fact that there were people there who required assistance like him who were not arrested and people who had been waiting for a considerable period of time.
"He's actually quite embarrassed about his behaviour inside the hospital. He also apologised to the officers for the injuries that they have sustained."
District Judge Bernie Kelly described the charges as "serious matters", noting that the behaviour in the hospital elevated this.
When the defendant replied, "I understand", District Judge Kelly responded: "You don't. If you understood for one split second, you would never have behaved like this in a hospital, so you don't understand."
For the assaults on police, resisting police and disorderly behaviour charges, she imposed a sentence of four months in custody. For the criminal damage charges she imposed an eight month sentence to run concurrently, leaving a total period of eight months in prison.
---
Follow all the latest court news here.
Sign Up To Our Newsletter