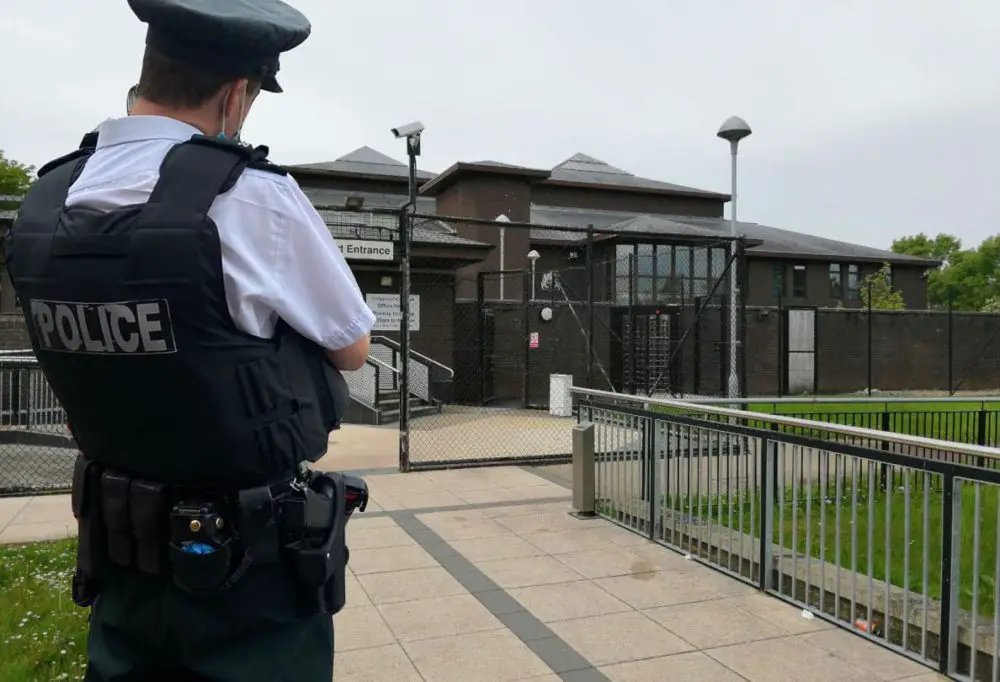 A Portadown man accused of spitting on four police officers while a Covid close-contact has been refused bail.
Dean Dutton, 20, of Garvaghy Gardens, is accused of disorderly behaviour, four counts of assault on police, two counts of common assault, two incidents of criminal damage, threats to damage property, threats to kill and intimidation of a witness.
Dutton appeared at Craigavon Magistrates' Court on Friday, via videolink from Hydebank, with his defence barrister informing the court of his client's wish to apply for bail.
A police constable told the court that on February 28, of this year, at around 6pm, police were called to reports of an assault on Park Road in Portadown.
On arrival at the scene, police encountered the defendant, along with another man, who subsequently made off from police.
It was discovered that Dutton had allegedly caused damage to an Audi A4 car, leaving a dent in the driver side door.
When confronted by the owner of the vehicle, Dutton allegedly assaulted the man in question.
The incident was recorded on the CCTV of a nearby takeaway. When the owner of the takeaway came out, the court heard that Dutton allegedly spat in his face, calling him a "dead man" and telling him "you need to watch your business".
Dutton was arrested and accused of continuing to engage in disorderly behaviour, spitting at four police officers and striking one with his fists while constrained with handcuffs.
A spit hood was applied due to Dutton's conduct.
It was later discovered that the accused was a close contact, with his co-defendant testing positive for having Covid-19 during the incident.
Subsequently, the police car that Dutton was placed in required cleaning costing £73.
It is also alleged that Dutton threatened to damage the business premises of the takeaway owner and threatened to have him shot. He is also accused of having threatened to kill the owner of the Audi A4.
Deputy District Judge Greg McCourt described the incident as "unsavoury" and said that Dutton faced a "considerable sentence if convicted".
He said that he was not prepared to grant bail and the case was adjourned until April 22.
Sign Up To Our Newsletter