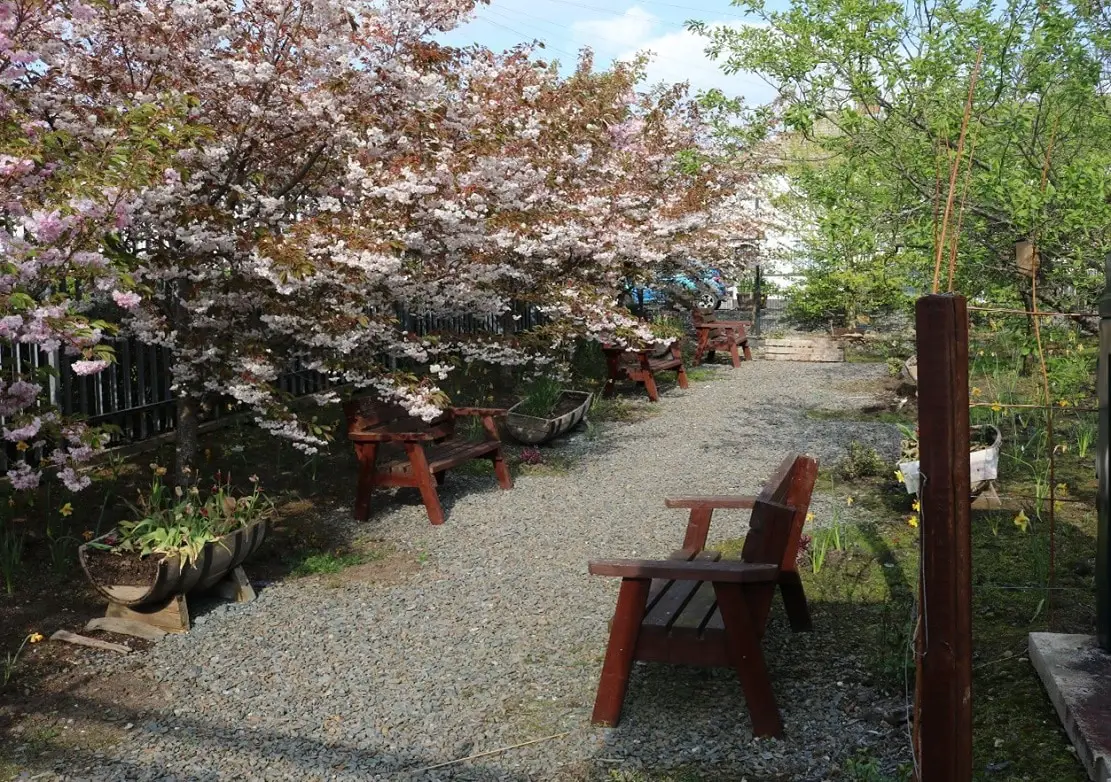 A Portadown community centre has taken 'going green' to a new level and is about to instal a solar-powered irrigation system using rain from the roof to keep its gardens watered.
It is the latest initiative at Richmount Rural Community Association's gardens at Scotch Street.
Over the past few months there has been extensive planting, with an emphasis on pollinating flowers and shrubs together with fruit-bearing plants.
The association's chairman Joe Garvey said the group had been very fortunate to receive grant-aided funding to improve the gardens for the benefit of the community.
"We had received grants for flowers, plants, tools, and a greenhouse but just recently we received a grant from Living Places and Spaces to develop a solar powered irrigation system together with garden furniture and the creation of a 'living wall' to the rear of the Community Association's site," he said.
"This latest grant has been a real godsend as we have somewhere in the region of 90 planters in the garden and watering them takes a considerable amount of time.
"It is also very wasteful of water particularly during the summer months when sometimes our mains supply needs to be conserved.
"The other major factor is of course that plants really thrive on natural rainwater."
Joe, who has designed and plumbed the system himself, explained the technical workings.
"We now have all the main irrigation pipes in place, and we have tanks to hold 8,000 litres of rainwater which will be saved from the roof of the 3,000 sq ft community centre," he said.
"The system will be via a pump powered by batteries which will be charged by solar panels on the roof of the community centre. Each planter will a have a dripper device fed from the main pipeline."
He added: "The most important thing to remember is that the gardens are there for the benefit of our community. They can be seen as a small oasis  in the village of Scotch Street where gardens tend to be small and there is a substantial amount of hard landscaping.
"These gardens can be an area where people can come, have a seat, enjoy the tranquil setting and watch the flora and fauna flourish. It also serves as an illustration of how, with the use of planters, small gardens and hard landscaped areas can become vibrant for the growing of flowers and fruit plants.
"Even along the steel palisade fence we have planted 100 dog roses which will not only cover this rather unsightly fence but, in the summer, will provide flowers and in the autumn an abundance of rose hips which we hope to harvest and make into medicinal syrup."
He said there are also opportunities for the community to get engaged in growing more plants, maintaining what is there and "helping to make our gardens a showpiece of community involvement".
Sign Up To Our Newsletter