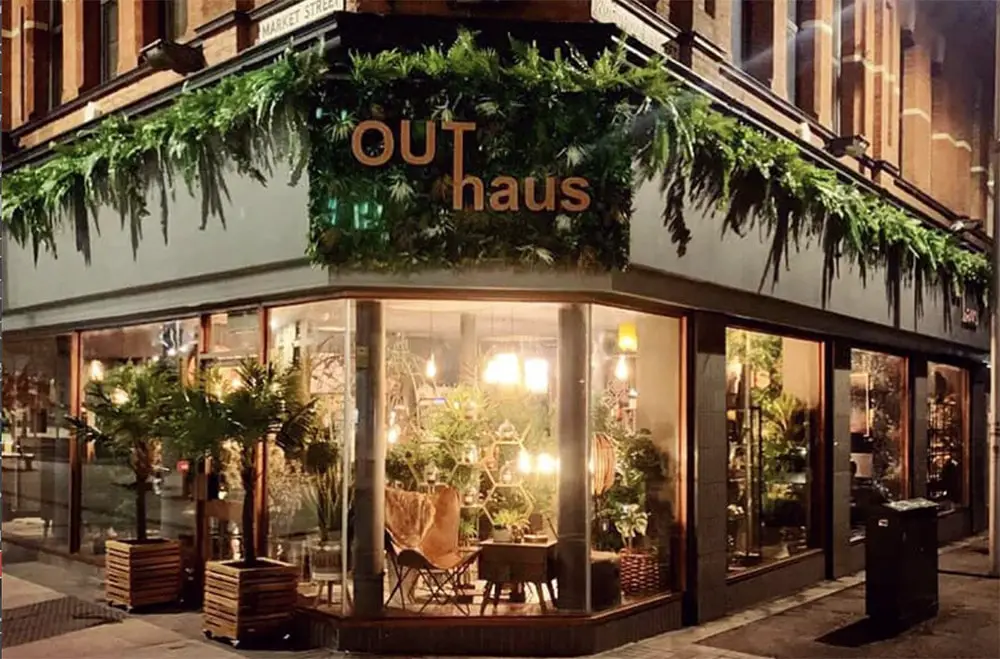 An interior decor shop in Portadown is expanding its business as it gets set to open an artisan barista coffee dock.
The coffee dock will be situated at Outhaus and will consist of a hatch on the main street where customers can order drinks as well as a pavement seating area with tables and chairs.
Outhaus was opened in September by town businessmen Thomas Vaughan and Neil Anderson.
Speaking to Armagh I this week, Thomas said the pavement licence was already in place and they are planning to remove a window and instal the hatch at the front of the Market Street premises, hopefully within the next month.
"We have bought a top-of the-range coffee machine and equipment, and we are going to be serving barista coffee and training all our staff," he said.
"The demand is there. Even at night, there are people walking around the town so we thought it would be lovely to have somewhere they could sit out and have a coffee.
"We are hoping to open in the evening. It's about getting people back into the town and shopping positively again."
The men opened Outhaus in September and it has since been joined by Outhaus Seasons, located on the opposite side of the main street.
Outhaus Seasons is currently featuring a garden range and, in September, it will turn to all things Christmas related.
Thomas admitted opening the new shop in a pandemic "could have gone two ways".
"Everyone said we were mad but we both had a gut feeling that people wanted something different," he said.
"Whenever we opened,  it was extremely busy until Christmas. We didn't expect it to take off as much as it did. When we closed in December for those few months of lockdown it gave us a chance to catch our breath and think how to move forward with the shop.
"I think people are definitely supporting local more and more. They are more appreciative of what they have on their doorstep and they are not travelling to Belfast as much.
"The shop is very distinctive and it has given the town a new heart from a visual point of view and I think it's encouraging for other businesses too.
"There is a real shift away from the big multinationals to boutiques and niche shops."
Thomas pointed out that rents have gone down on the town's main street and that while rates "are a bit of a concern", he is hopeful there will continue to be some type of assistance or reductions for businesses.
As well as the new shops, Thomas still runs his own interiors shop and design studio in Woodhouse Street while Neil is the owner of Orchid Bridal Studio in Bridge Street.
Sign Up To Our Newsletter