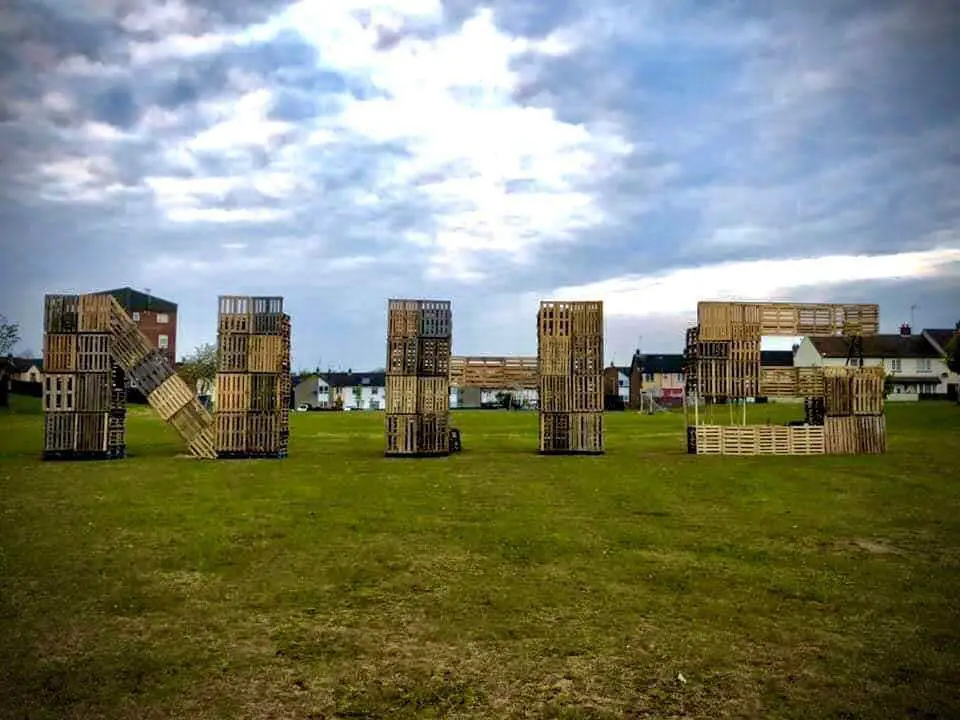 Nothing is normal in these times and for bonfire builders in Portadown, this July may be a little different.
The Loyalist Corcrain Redmanville Bonfire may still have been erected but it will not be lit on July 10.
Instead, the impressive feat of wooden engineering, will remain in situ paying homage to our NHS heroes.
The people behind the installation have asked that no more wood be dumped and no socialising to be carried out on the site.
The bonfire itself will not be lit this year.
"This is our respect to the NHS," said a spokesperson for the group.
"The bonfire is not happening this year due to the ongoing pandemic so we built this instead.
"For those who say they just throw it up, there is nothing to building a bonfire, it's just throwing wood – well we say, come build this.
"No dumping, no drinking, no gathering. It won't be burnt. Maintain social distancing at all times.
"Thank you NHS and all key workers."
Sign Up To Our Newsletter