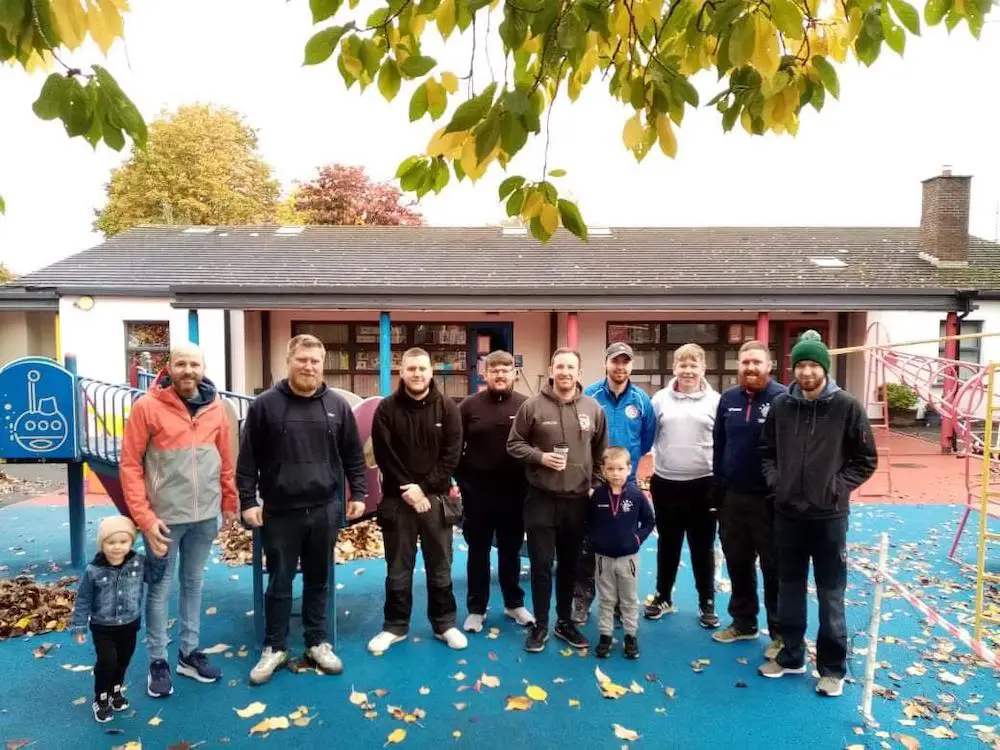 A County Armagh band has gone from drumming to scrubbing as members turned out to lend a hand in cleaning up for a local school.
Millington Nursery has reaped the benefit of the efforts of Portadown Defenders Flute Band.
Without gripe or grumble, members rolled up their sleeves to help out, assisting in the cleaning and maintenance of the playgroup and outside space at the Portadown school.
Local DUP Councillor Darryn Causby, who chairs the Board of Governors, was delighted by all that had been done.
And he said it was far from an isolated episode by Portadown Defenders, who have so much in the local community.
"I would like to thank the members of Portadown Defenders and their families for undertaking the task of clearing leaves and painting our sheds and equipment," he said.
"The work and effort put in was enormous and has helped to enhance the outdoor facilities for our children.
"Often bands get a negative press and in this case the band must be congratulated for the positive contribution they have made to the community.
"This work should be highlighted as only one of the positive contributions bands make to the community and we should not underestimate their ability to effect positive change and action in local communities."
Speaking on behalf of the band Graeme Stevenson added: "Portadown Defenders Band is committed to making a positive contribution to our local community.
"We get huge support locally every year and we want to repay that support in some small way and this is one example of that.
"Portadown Defenders are more than just a band, we are a family, a community and volunteers committed to making a difference.
"We were pleased to have been able to support Millington Nursery School and we look forward to continuing to contribute our efforts in the community."
Tanya Millar, principal of Millington Nursery, offers the thanks of all associated with the school.
She said: "We are indebted to the the band for the work they have done and in particular we would like to thank Nicola Lutton and her family for organising the clean-up. Without them this would not have happened.
"Our children get so much benefit from using our outside space and the band has really helped improve their experience."
Sign Up To Our Newsletter