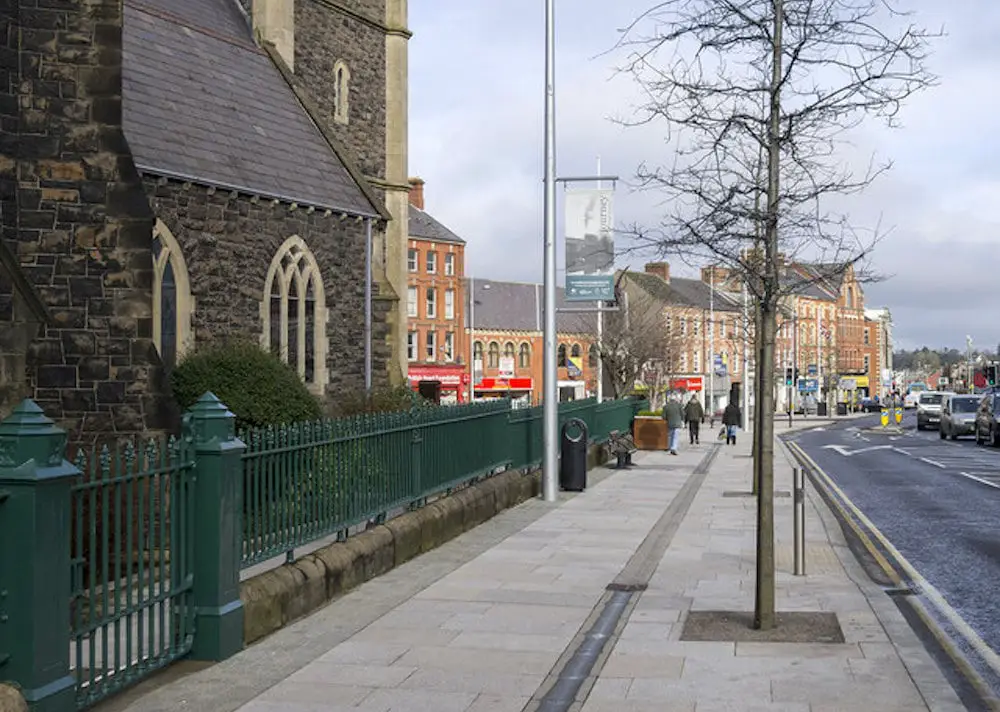 Despite, Armagh City, Banbridge and Craigavon Borough Council's decision to bring to an end an agreement with Portadown 2000, the company has reaffirmed its commitment to the town.
Historically, Council and Portadown 2000 had an agreement for the provision of multiple services, including the town market and public toilets at Portadown 2000's premises on William Street.
However, Council has taken the decision bring to an end this service level agreement as of March 31.
Read more: Portadown 2000's 'regret' as Council seek new company to manage town's market
Now, Portadown 2000 has a released a statement claiming Council took this decision "without consultation" when almost half of the company's staff "were victims of Covid-19".
It also questions if Council is "choosing to retreat from its responsibilities to Portadown town centre".
The statement notes, that as a result of Council's decision the town's public toilets will close at the end of March and claims that at present, its staff are facing "uncertainty" around their future employment.
"The public toilets in the town centre will close at the end of March 2021," reads the statement.
"This facility has provided an unrivalled standard of service which has been the subject of national recognition.
"Toilets will be available in the town hall, which will effectively reduce the most historic building in the town to being a place of public convenience.
"The staff of the company are still uncertain of their future, including the manager who has been nationally recognised for her services to the town.
"The company insists all staff be transferred to Council but they are meeting resistance on this."
While Council has sought expressions of interest in running Portadown town market following the end of this agreement, Portadown 2000 has confirmed its intent to continue providing provision for a market within the town.
"The Company will do all within its power to provide a market service for small producers, many of which are trying to establish a business after redundancy in the present crisis," says the statement.
"It will continue to provide a neutral venue for all sections of the community in the town centre, particularly for the disadvantaged, the isolated and the forgotten.
"If the statutory body chooses to retreat from its responsibilities to the Portadown community, there are those who will volunteer their services to fill that gap."
A spokesperson for Armagh City, Banbridge and Craigavon Borough Council responded: "A tender for public toilet provision in Portadown goes live on Friday from 12 noon on e Tenders.
"Council does not comment on confidential staffing issues and is committed to the provision of services in Portadown.
"There will also be a markets tender going out in the near future following a very useful Expression of Interest (EoI) process, which closes tomorrow."
Sign Up To Our Newsletter