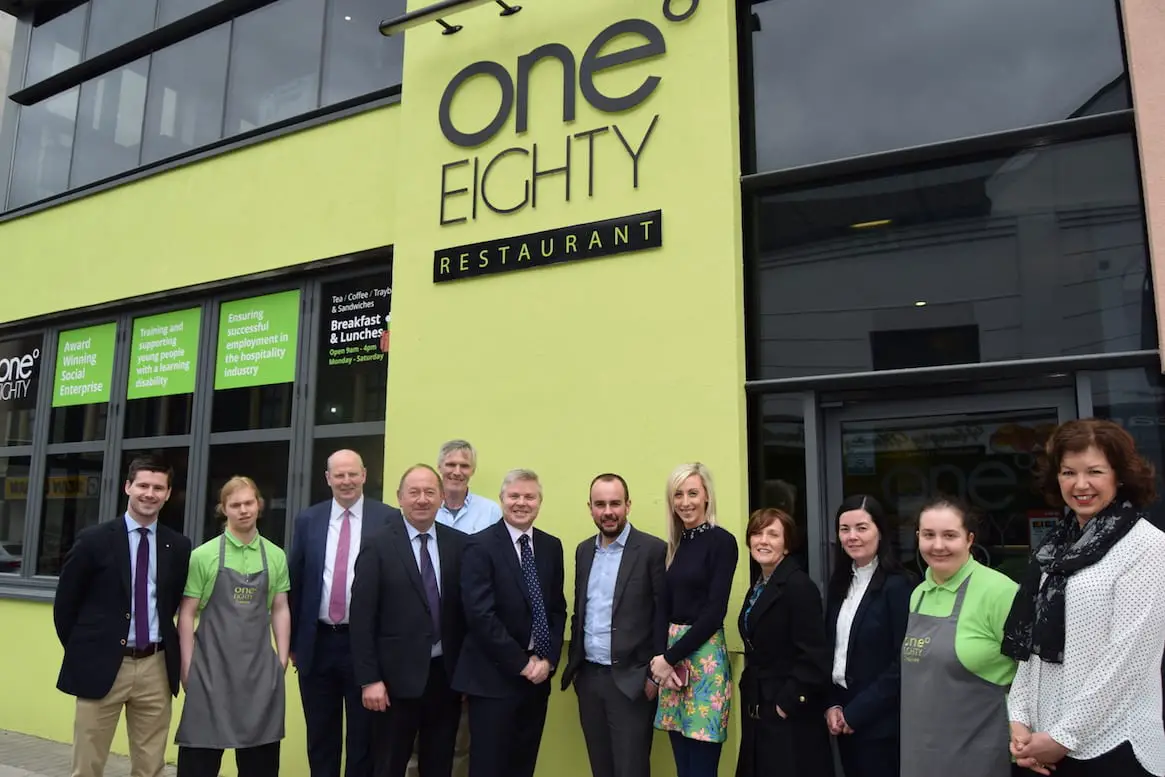 The Permanent Secretary to the Department of Ecomony, Noel Lavery has paid a visit to Award Winning Social Enterprise One Eighty Restaurant in Portadown.
During the visit Mr Lavery met with trainees, board members and staff to discuss the training provision delivered in One Eighty premises in partnership with Southern Regional College for young people with a disability and/or autism.
One Eighty Chairperson, Fiona Rowan said: "We are delighted to have the Permanent Secretary visit so that he can witness first hand the unique real work environment in which our young people are trained and the impact we are making to the lives of young people locally through our successful partnership with Southern Regional College."
Accompanying Mr Lavery where local political representatives Carla Lockhart, Jonathan Buckley and William Irwin along with Southern Regional College Chief Executive, Brian Doran.
Based in Mandeville Street, Portadown, One Eighty trains young people with a learning disability and/or autism in cooking, preparing food, customer service, making coffee and other aspects of running a restaurant with the goal of earning a Level 1 certificate in hospitality.
Applications are now being accepted for the courses commencing in September 2018. For further information contact One Eighty on 028 38399663 or info@oneeightyrestaurant.co.uk
Sign Up To Our Newsletter