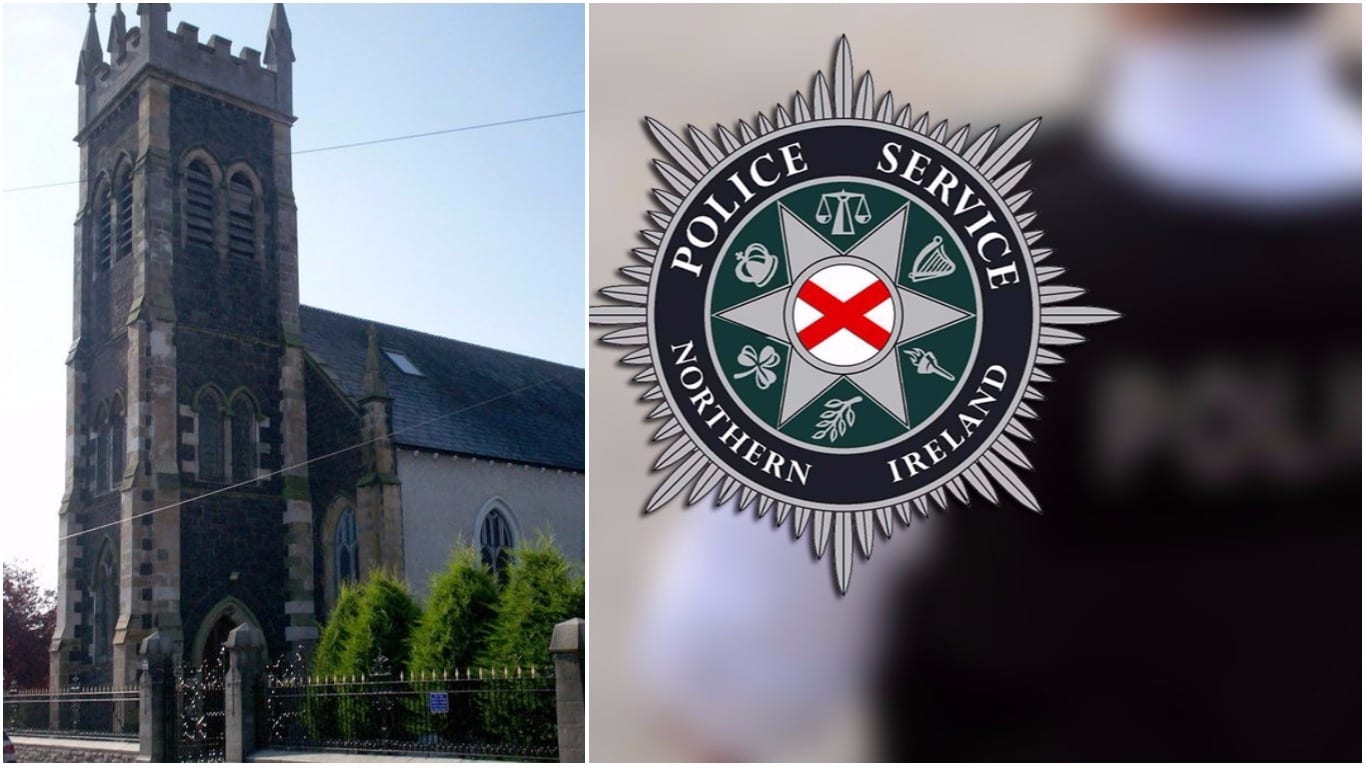 A pensioner has described a horrifying and bizarre attack in a county Amragh church on Friday afternoon.
Maureen Creaney, 74, was visiting St Patrick's Catholic Church in Portadown when she was robbed of £140 and hit with a crow bar.
Mrs Creaney disturbed the burglar who was attempting to prise open a donation box with the metal bar.
After initially fleeing the man returned and demanded money from the pensioner.
"He said give me your money and I said 'I have not got any', I knew then it was serious," Mrs Creaney told the Irish News.
"I had a lot of money in that bag and I went to walk away and he hit me on the shoulder with the crowbar."
However, in a rather bizarre and unusual twist, her attacker then proceeded to hug her and offered to pay the cash back.
"He then hugged me and said 'I didn't mean to do this'," Mrs Creaney said.
"He then hugged me again."
"He said 'leave your number in the church and I will ring you and have your money back here at 8pm tonight'."
A 45-year-old man has been charged with attempted theft, robbery, going equipped for theft, and possession of an offensive weapon with intent.
Sign Up To Our Newsletter