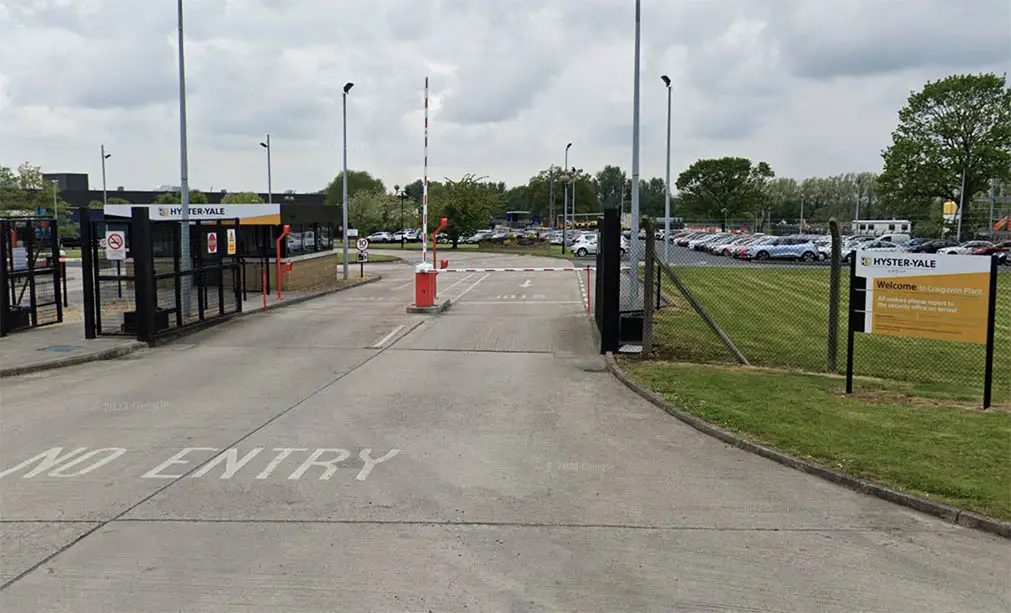 Carn forklift company Hyster-Yale have said they are "disappointed" with a vote in favour of strike action but will work with the Unite union to "reach a satisfactory solution".
In a statement, they said they believe the pay award is "fair and reasonable considering the current challenging business conditions".
Yesterday, the union announced its members had voted by  a 85.3 per cent majority to take industrial action.
They are seeking a cost-of-living pay increase and had rejected a below-inflation offer of 5.5 per cent offer.
Unite has claimed the strike by 300 plus workers, including engineering and office staff, will shut the site at Charlestown Road, Portadown.
In a statement, the Hyster-Yale Group said that since 2020,  the company has experienced disruption as a result of the Covid-19 pandemic and "continues to deal with challenges presented by pressures in the global supply chain".
It added: "Following a recent Unite ballot, we are disappointed with the current developments in relation to the potential for industrial action at the Craigavon site.
"Despite these unprecedented circumstances, the company remains committed to working in partnership with Unite to support our workforce and navigate through these difficult times together.
"It is essential we sustain a healthy business and remain competitive in the marketplace.  Hyster-Yale Group are committed to ensuring the best conditions for our workforce, and we believe the pay award is fair and reasonable considering the current challenging business conditions.
"We remain positive and will continue to work with Unite to reach a satisfactory resolution which is sustainable for all."
The company, which employs more than 700 people at Craigavon, have recently celebrated 40 years at the Craigavon site.
They said: "Ware extremely proud of our heritage, our high quality products and, most importantly, our workforce in Northern Ireland who on average have been employed with us for 17 years."
Yesterday, deputy regional secretary for the union in Ireland Davy Thompson commended the strength of the ballot result, saying: "The strength of this ballot confirms that workers at Hyster-Yale stand ready to take strike action which will shut down production on Hyster-Yale's Craigavon site.
 "The ball is now squarely in the court of management – they need to return to the table with a pay increase offer that reflects the cost of living pressures our members are experiencing.
"In the absence of such a move, Unite will be left with no alternative but to notify Hyster-Yale of a commencement date for strike action."
Unite general secretary Sharon Graham offered her support to the workforce saying: "This is an overwhelming vote by the workforce at Hyster-Yale and a resounding rejection of a pay offer that does little to protect workers who are facing surging inflation.
Sign Up To Our Newsletter