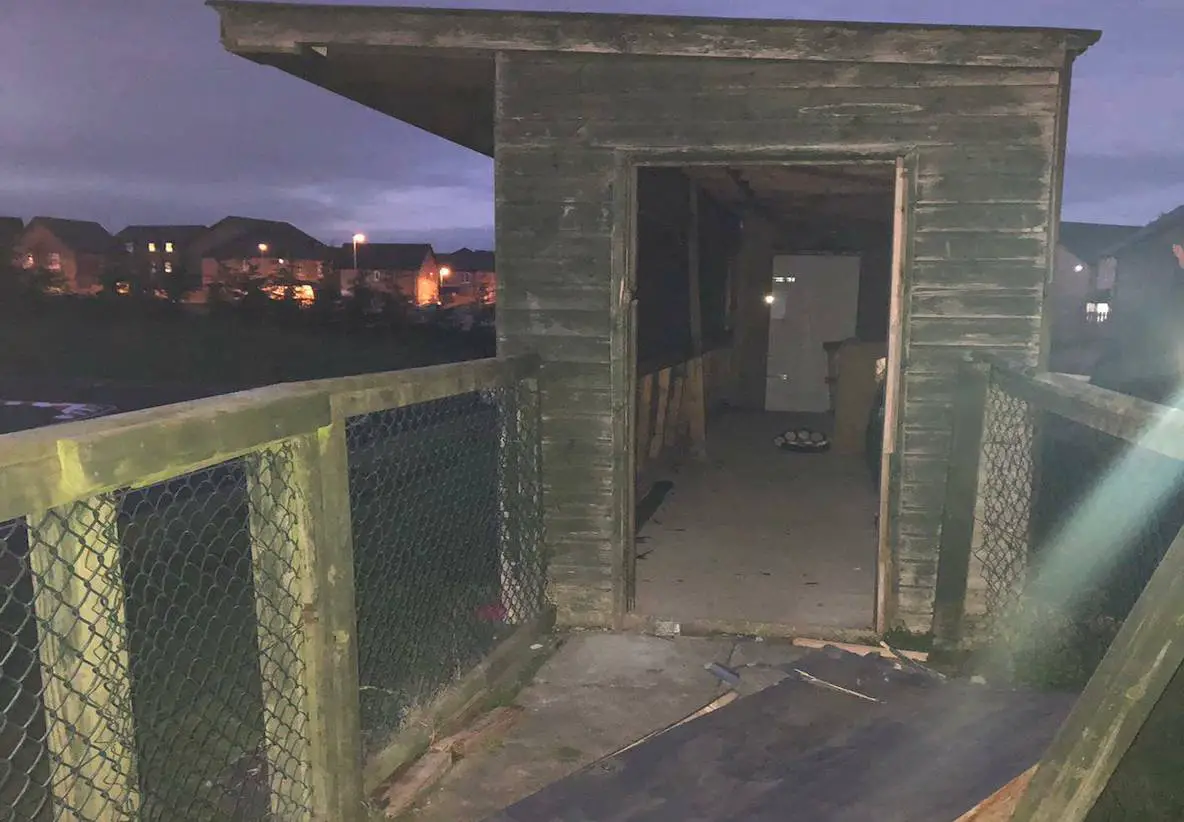 Members of Craigavon Model Car Club have been left sickened by the senseless vandalism of their premises over the holiday period.
The property was targeted between Christmas and New Year, prompting police to issue an appeal for information.
The rostrum door at their Kernan Playing Fields base was ripped off and damage caused to other property inside.
The club – which is due to celebrate a milestone anniversary in 2019 – is at a loss to understand why anyone would do such a thing and what the thinking is behind it.
Club treasurer Phil Ryans told Armagh I : "The club has been here for 25 years; 2019 is our 25th anniversary and we are planning on having a big event this year to mark the occasion.
"We have over 50 members at the minute of all ages from 10 to nearly 80.
"We are a cross-community club with members from all over Ireland, both North and South, and we also have Portuguese and South Africian members and currently one from Jamaica."
The damage was caused sometime between Saturday, December 29, and late afternoon on New Year's Eve (Monday).
The door was ripped from the rostrum as the vandals gained entry.
Added Phil: "There is nothing of value kept in the rostrum only a wooden ramp that was used for wheelchair access.
"This isn't the first time the club has been targeted. Not so long ago boards at the back of the rostrum were kicked through, fencing has been damaged and the tyres around the track thrown all over.
"Usually it's just a matter of tidying up and brushing up glass from bottles, but this time it's going to cost the club money to put right."
The club hope that the culprits will be caught and that nothing like this should happen again.
"We know the area is a bit isolated but hopefully someone will be able to help PSNI," said the treasurer.
Police in Craigavon are appealing for anyone with information to come forward, branding the damage as "mindless".
Anyone who can help can contact them on the non-emergency number 101, quoting ref 783 of 31/12/18.
Sign Up To Our Newsletter