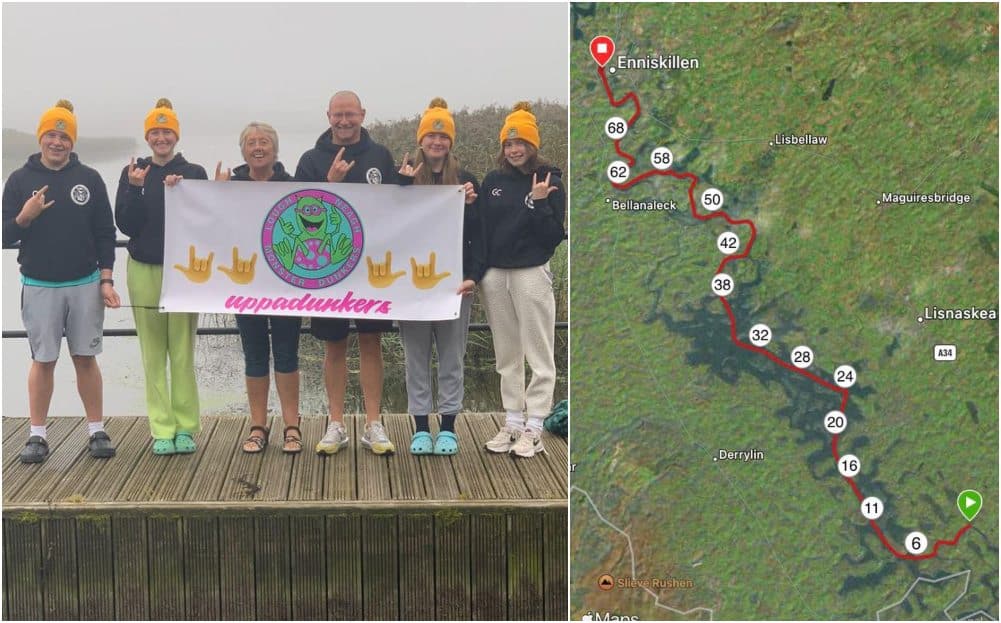 Four incredible schoolchildren completed a mammoth 39km swim across Upper Lough Erne in Co Fermanagh over the weekend.
The Lough Neagh 'Mini Monsters' relay team consisted of Grace Cochrane (15) from Lurgan; Oscar Black (14) from Lurgan; Jessika Robson 17 (Team Captain) Lisburn; and younger sister Holly (15).
The mini monsters were overseen by legendary Portadown open water swimmer, Chris Judge, and coach Dorothy Johnston from Lurgan.
The team had been training in Lough Neagh from Easter without wetsuits hoping to swim the length of Lough in a bid to become the youngest – and fastest – team to do so.
Unfortunately, with the state of Lough Neagh with algae, that record attempt was abandoned.
Parents and coaches of these kids have had to travel far and wide across the country to find cold, safe water to train in.
All the children were put through a three hour qualifier in order to test their resilience and to be sure they would be ready for the new plan….
On Saturday (September 2), that new plan consisted of starting their open water swin from the public jetty in Bun, Co Fermanagh and finishing at Sconce slipway in Enniskillen.
This swim started at 8.36am and after 9 hours 18 minutes of swimming – and hourly rotations – Oscar Black got to finish this first ever pioneering swim with a huge round of applause from awaiting family, friends and onlookers.
The team wanted to thank everyone who supported them and pilot Trevor Foster, as well as the kayak cover.
Big things lie ahead for these youngsters both individually and as a team.
Sign Up To Our Newsletter