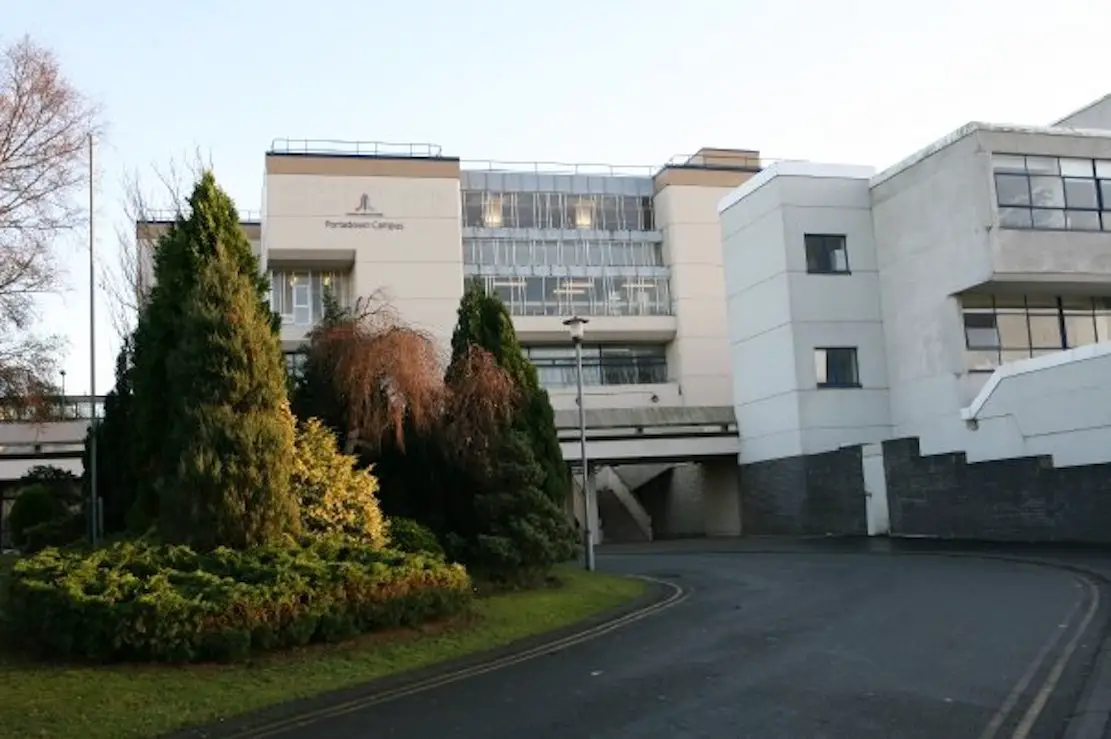 A man who has broken "virtually every law in the book" will be allowed to enter Portadown to attend a college course – but otherwise he must stay away.
Ryan Pepper, of Westland Road, Portadown, appeared before Craigavon Magistrates' Court, via video-link from Maghaberry, for the purposes of a bail variation application.
The 29-year-old is charged with two counts of criminal damage, attempted criminal damage, two counts of common assault, two counts of assault on police, resisting police, burglary with intent to steal and disorderly behaviour.
All of the offences are alleged to have occurred during an incident in a SPAR store on the Loughgall Road in Portadown on July 29 of this year.
The court heard that a high court bail order exists for Pepper, with the condition that he was not to be released until September 3, as he was due to start a mechanics course at the Southern Regional College in Portadown on September 4.
Pepper's case was brought before the court to seek two variations of his bail conditions. The first was to amend the bail condition that had stated that he was forbidden from entering Portadown, as this would cause difficulties for the defendant in attending his college course in the town.
The second variation was due to the enrolment process from the course, as this process and required documentation have to be completed by August 25. An early release for Pepper was sought to allow him to complete this process.
Speaking to the court on behalf of police, the investigating officer for the case stated that police were content for the defendant to enter Portadown for the purposes of attending the course and transiting to and from the college. Police also consented to the early release date, on the condition that he would only be in Portadown for college attendance.
Presiding, Deputy District Judge Greg McCourt agreed to vary the bail to permit Pepper to enter Portadown to attend the course, with the investigating officer to be notified of dates and times for the course.
Pepper's defence solicitor commented that the only address available to him at the moment is his mother's address in Portadown. He added that he had applied to the Simon Community hostel but there was no guarantee of a bed.
In relation to the allegations around the incident at the SPAR, he stated: "There's already a condition that he's not allowed to enter any spar store in Northern Ireland, so he certainly won't be at that store.
"If he was allowed into Portadown to reside at his mother's address, there's provisions and safeguards in place in relation to the SPAR stores and that SPAR store in particular, if your worship keeps him off the Loughgall Road", he added.
Judge McCourt remarked: "I'm not happy at that because I think he has to stay out of Portadown. He's a man with 131 convictions here and eight burglary convictions amongst many others, virtually every law in the book.
"I have to keep him out of Portadown. If the High Court kept him out of Portadown, I'm not going to let him go into Portadown apart from attending the course.
"If he doesn't take that opportunity, bail will be revoked, but I'll not make that a condition. I'll leave it to the police to check up on him attending the course."
Judge McCourt granted a variation to allow Pepper to be released on August 23 to complete enrolment for the course and adjourned the case for four weeks to September 16.
Sign Up To Our Newsletter