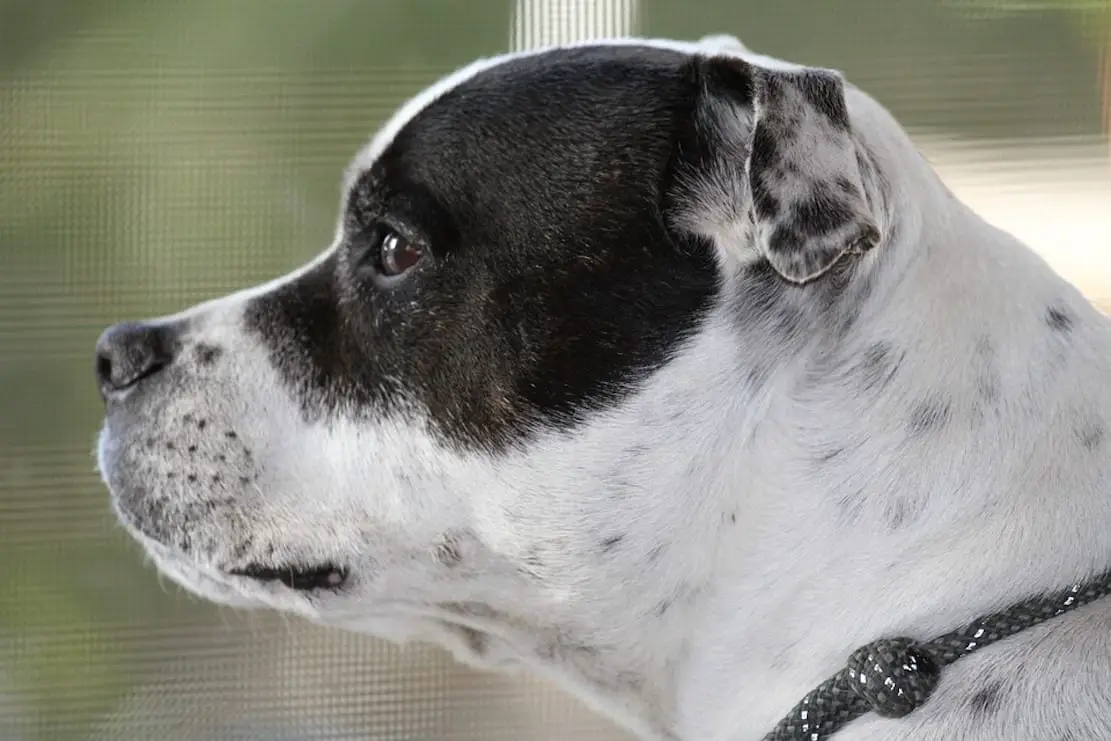 A Portadown man who let his dog go malnourished whilst on an "alcohol binge" has had his prison sentence replaced by a probation order.
Eamon Keegan, 37, of Charles Street, appealed his two month prison sentence for causing unnecessary suffering to animals at Craigavon County Court on Thursday.
Court heard that on April 22, a Staffordshire Bull Terrier was found at the back of the defendant's home in Portadown.
The dog appeared malnourished and had an injury to its left eye.
It was tied by a 1.5-metre length of chain to a squalid kennel and had no access to food or water.
It was taken by the local dog warden as it was in need of urgent medical attention.
A veterinarian concluded that the dog had been enduring the ulceration to its left eye for some time and was severely underweight.
Defence barrister Joel Lindsay stated: "This was a nasty offence, Mr Keegan had placed himself in a position of trust by keeping this animal."
He said the defendant had shown remorse in the probation report and suffered from mental health difficulties.
Mr Lindsay said: "At the time police attended Mr Keegan's home he had been living there for 11 years and had owned the dog for 10 years. It had previously been well looked after.
"Unfortunately, my client had gone on an alcohol binge for a number of days, approaching weeks, and had left the animal alone."
Court heard that the eye infection had been contracted by the dog during a stay at a kennel over Hallowe'en 2017.
Mr Lindsay stated that Keegan had been treating this with saline drops but when this did not work he didn't take the dog to the vet as he could not afford bills.
He added: "Since the offence, Mr Keegan has been shocked into action and has not taken alcohol.
"He has nothing similar on his record. I am not saying to remove the ban on keeping animals but he does appear to be on the straight and narrow."
Mr Lindsay finished by saying: "This is a case of neglect. Mr Keegan had not set out to attack this animal."
His Honour Judge Patrick Lynch said: "I am not going to lessen the seriousness of this offence but I accept that it was impacted upon by your mental health and alcohol consumption.
"I am willing to give you a chance."
Keegan was handed a two-year probation order to replace the previously imposed prison sentence. He was also originally handed a lifetime ban on keeping animals which remains in place.
Main image for illustration purposes only.
Sign Up To Our Newsletter