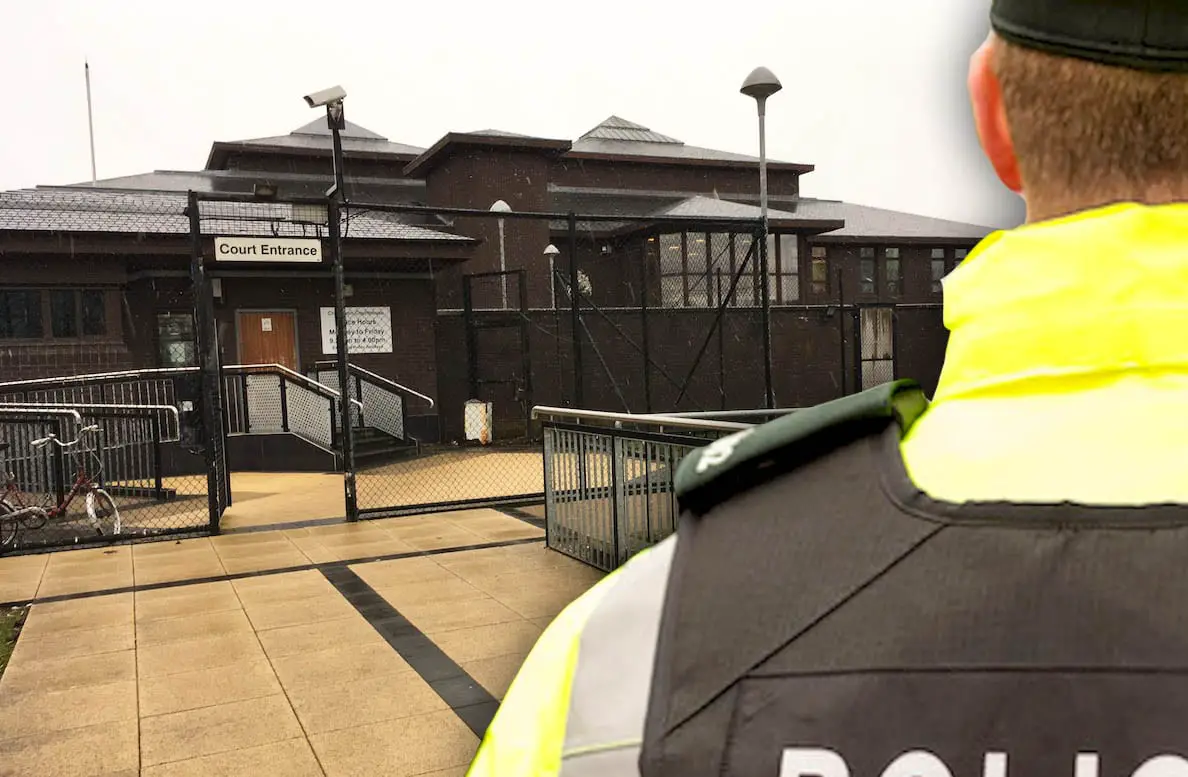 A man missed his daughter's wedding as he was remanded after stealing from two Co Armagh car washing units.
Jacek Macierzynski, 48, of King Street, Portadown pleaded guilty to two counts of theft and two counts of criminal damage at Craigavon Magistrates' Court on Friday.
The first offence occurred on June 9 at around 8.40pm at the Woods Centra, Dobbin Road in Portadown.
The defendant entered the store and asked to borrow a brush.
He then proceeded to move the CCTV camera away from the car wash unit.
Macierzynski broke the car washing unit and cash drawer making off with £150.
The estimated damage from replacing the locks was £40, the court heard.
Police were contacted and it was noted that the defendant had attended the store in a company-owned van.
Checks with the company resulted in Macierzynski's name and address being given as the employee who had been in charge of the vehicle at the time.
The defendant committed a similar offence on June 11 at another car wash on Bridge Street, Portadown.
This time the events were caught on CCTV between 11.04 and 11.25am.
Macierzynski is shown pretending to wash his van but no soap or water could be seen.
Court heard sparks could be seen under the van before he leaves.
Once again the defendant made off with around £150.
When arrested Macierzynski admitted to the offence but said he had only taken £10 in coins from the cash drawer.
He also told officers he had used an angle grinder from his employer to carry out the offences.
Defence solicitor Conor Downey told the court the defendant had a gambling problem and had lost all of his money.
He went on saying Macierzynski had "taken it upon himself to get some money back through this bright idea".
Mr Downey added that due the use of his employer's tools the defendant had subsequently lost his job.
Court also heard Macierzynski's daughter had been due to be married a short time after these events, which Mr Downey stated had partly influenced the defendant's need for money.
The solicitor said these events had essentially "burnt all bridges" between the two as Macierzynski's daughter was embarrassed by her father's actions.
Mr Downey accepted that given there was an "element of planning" in these actions the defendant had left himself in a "very stupid position".
It was also heard that Macierzynski had previously, in 2012, been charged with domestic burglary and fraud.
His solicitor explained that this had been in the defendant's previous job clearing out a fire blazed house, Macierzynski had found a phone which he took but later returned it to its owner.
District Judge Bernie Kelly stated there were "grounds enough to consider deportation" saying these offences had been "planned and premeditated".
She added that in the first case Macierzynski had "taken steps to guard his identity".
The defendant was sentenced to eight months in prison with the judge adding that the border agency is spoken to following his release.
Sign Up To Our Newsletter