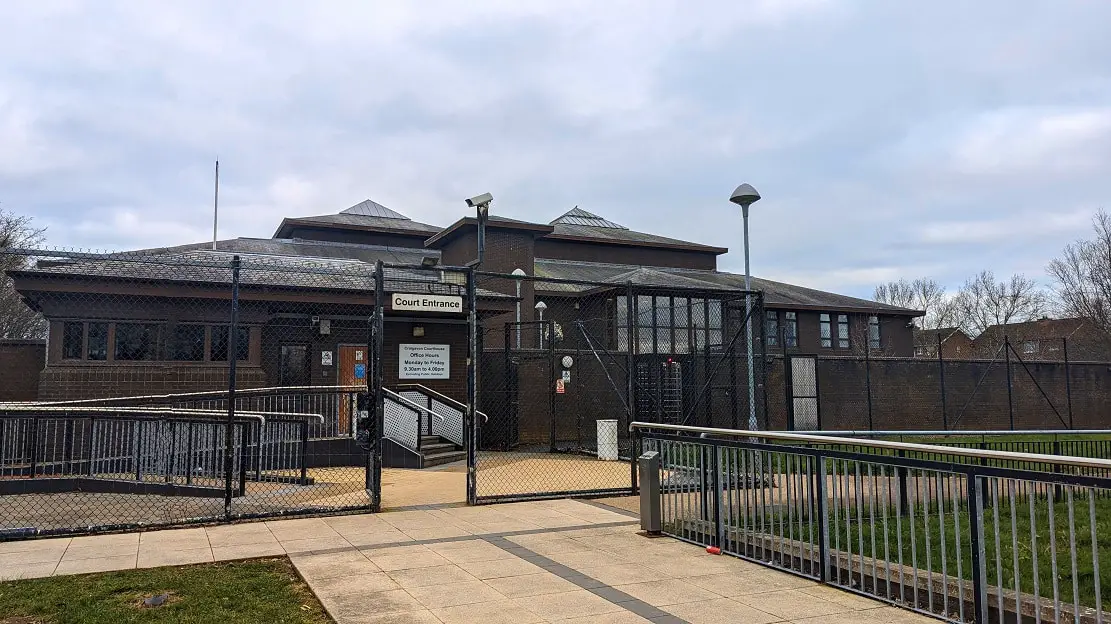 A homeless man who damaged a Land Rover in Portadown using a 50p coin has been sentenced to four months in prison.
Aaron Hughes (31), of no fixed abode, appeared before Craigavon Magistrates' Court on Friday via videolink from Maghaberry charged with one count of criminal damage.
The court heard that on September 24 this year, police received a report from security staff at Magowan Buildings in Portadown, stating that a member of the public had witnessed someone smashing the back window of a Land Rover Defender.
Police spoke with the reporting party who stated that whilst walking down West Street, he observed a male standing outside the Post Office. The male leaned over and picked something up from the ground before throwing it at the vehicle, "laughing as he did so".
The reporting party then informed security, who went to the vehicle and observed a 50p piece on the ground. The defendant was then located at the scene. He made full admissions at interview.
The court was then told that an application was being made for £115 compensation, but this proved difficult as the defendant was in custody.
Aaron Thompson BL, defending, described the incident as a "sad case", noting that the defendant had a juvenile record and "serious offending" in his younger years.
"He's genuinely a homeless person, and that is the sad reality for Mr Hughes. He's lost a lot of his family relationships," he said.
He added that the defendant has "really struggled" with his mental health and had had a period of time when he had joined a church and was offence-free, but that his mental health has "got the better of him".
Mr Thompson concluded that the defendant was "immediately apologetic", adding: "We're hoping that at some point when he's released from custody he gets the help that he needs and gets a bit of stability back in his life."
District Judge Bernie Kelly, on imposing sentence, noted that the defendant had "quite a significant record for offences of this type".
She added: "Having looked at previous sentences he has received, none of which seem to have achieved the desired outcome, I consider that a period of four months is an appropriate sentence and I will attach the £25 offender levy to that."
---
Follow all the latest court news here.
Sign Up To Our Newsletter