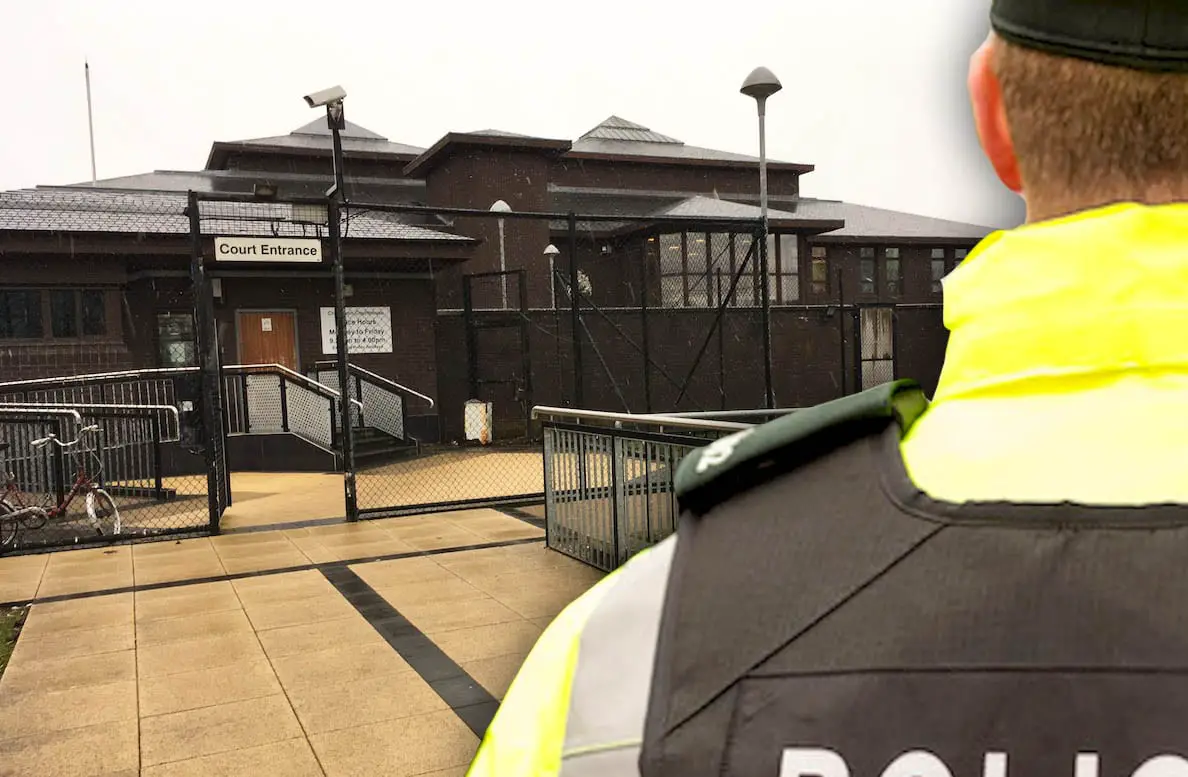 A Portadown man who is alleged to have assaulted his partner has been granted bail against a judge's "better judgement".
Court heard the 40-year-old had previous convictions for domestic violence on this injured party and an ex-wife.
Philip Dunlop, of Obre Avenue, appeared charged with common assault at Craigavon Magistrates' on Friday, via videolink from Maghaberry.
It was heard that on August 7, at around 3.20pm, police responded to an alleged domestic incident at an address in Portadown.
The injured party claimed the defendant had arrived at her home and banged on the doors.
She opened the door to see what was happening as Dunlop had been set bail conditions not to contact her after a previous allegation.
The court heard that the defendant then barged his way into the home grabbing the injured party by the throat and arms.
A struggled ensued which ended with Dunlop pushing the injured party onto the stairs banging her head.
When officers attended they noted bruising on the injured party's throat.
Dunlop was later located by police and smelt strongly of intoxicating liquor.
The defendant told officers that he had taken a few drinks that day.
Checks showed that bail conditions included a ban on alcohol and not to enter the injured party's street.
When interviewed, Dunlop denied any breach or assault.
Prosecution stated they opposed bail for fear of intimidation of witnesses or reoffending.
Court heard the defendant had allegedly committed this offence whilst on bail for common assault on the same injured party.
Dunlop also had a previous conviction of common assault in a domestic setting on his former wife dating back to February 2016 along with a breach of a non-molestation order.
Defence barrister Damien Halloran stated that the defendant had been in custody for over four months and denied these new allegations.
He also said that he believed that the injured party had not made a statement establishing that the only evidence was the claims of a neighbour and police observations.
Mr Halloran explained that the bail address was seven miles from the injured with Dunlop's parents, who were happy to act as sureties.
Deputy District Judge Brian Archer stated: "I am not satisfied that he will abide by any conditions I impose".
Mr Halloran commented that Dunlop had expressed a desire to deal with his alcohol problem which "historically has been the issue in his offending".
He added that given the length of time the defendant had spent on remand he was unlikely to be handed a longer sentence.
Judge Archer stated: "Against my better judgement I am going to grant bail as you nearly have served all possible time on this matter".
Dunlop was released on his own bail of £500, with his parents offering surety in the form of £750.
The conditions included; no contact with the injured party or witnesses, an alcohol ban, not to be within one mile of the injured party's address and a curfew between 11pm and 7am.
The case will return on November 16 for a review with a trial date of November 28 set.
Sign Up To Our Newsletter