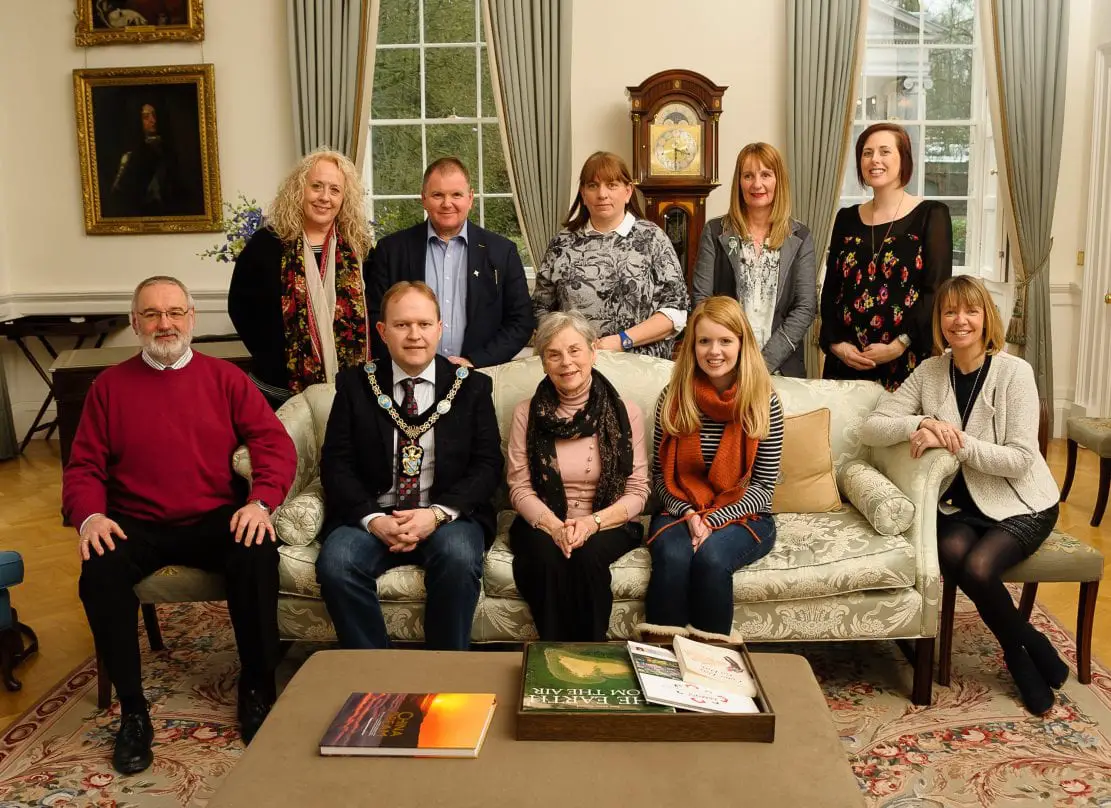 A special reception has been hosted by the Lord Mayor as a Co Armagh lady marks 55 years of service as a Sunday School teacher.
Elizabeth Forbes attended the function in Armagh, and were joined by members of Thomas Street Methodist Church in Portadown.
They were welcomed to the Palace, where a special afternoon tea was served and a gift of flowers given to Mrs Forbes, to mark 55 years of service as a Sunday School teacher.
Lord Mayor Gareth Wilson paid tribute, saying: "This was a very special occasion and it was great that members of the church were able to keep the real reason for the reception as a surprise for Mrs Forbes, who was certainly pleasantly shocked when the true nature of the event was revealed to her.
"Teaching Sunday School for 55 years is certainly something very worthy of acknowledgement and it was very fitting to host Mrs Forbes and her friends at the Palace.
"It was good to spend time with her and her church friends and it is very clear that she is someone who is well loved and respected, both through her Sunday School teaching and her years within the Girls Brigade.
"I wish Elizabeth well as she continues her contribution to the ministry of the Gospel."
Sign Up To Our Newsletter