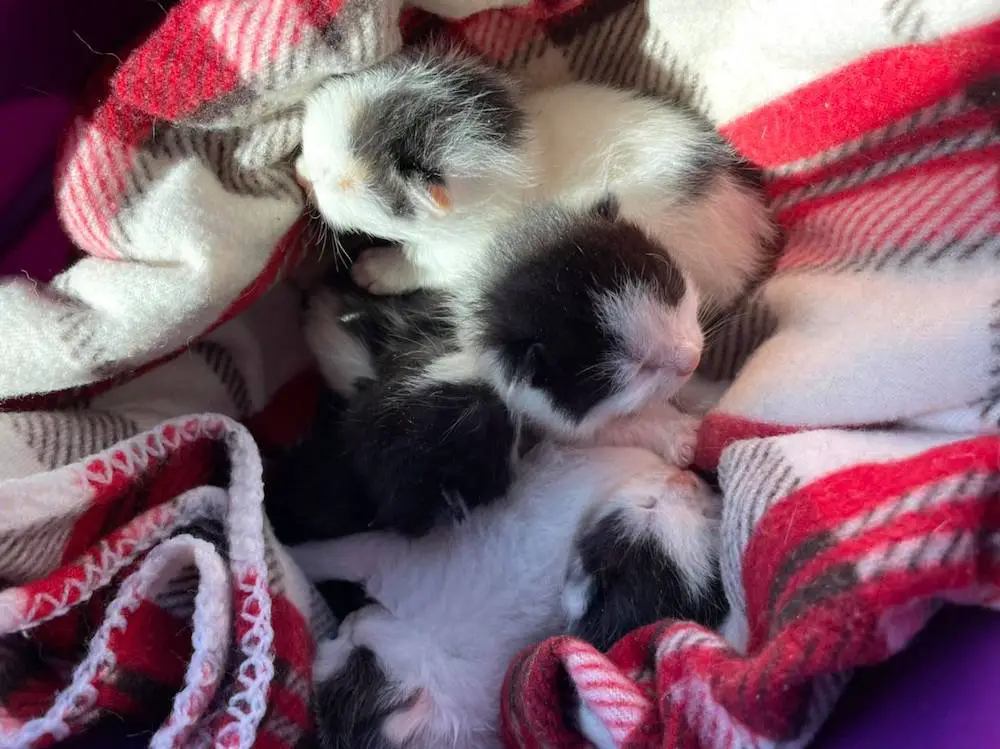 Five newborn kittens found in a skip in Portadown on Thursday morning were just "seconds from death".
The kittens were found in a bag by staff at Portadown Recycling and Skip Hire who noticed movements moments before the skip was to be emptied.
Rescue Cats NI said the the "five babies were literally seconds from death this morning".
"Just unbelievable how anyone can live with themselves doing this," they added. "A poor Mummy cat is somewhere fretting for her babies and will be pregnant in no time.
"Huge big thank you to the lovely guys for saving their lives. One of their partners had got milk for them and contacted me. You are incredibly nice, kind people.
"The kittens are only around five days old so, Wendy Spooner of Animal Connexions, agreed to take them on, as I just don't have time and have the sickies here.
"She noticed that one's umbilical cord has been cut too close to the skin and looks infected. Please do not touch the cords if you find kittens, just leave them, it falls off after a few days. Please seek help for any cat or kittens rather than doing this."
Read more: Resident's shock as three bags of dead lambs dumped at roadside in Tandragee
Sign Up To Our Newsletter