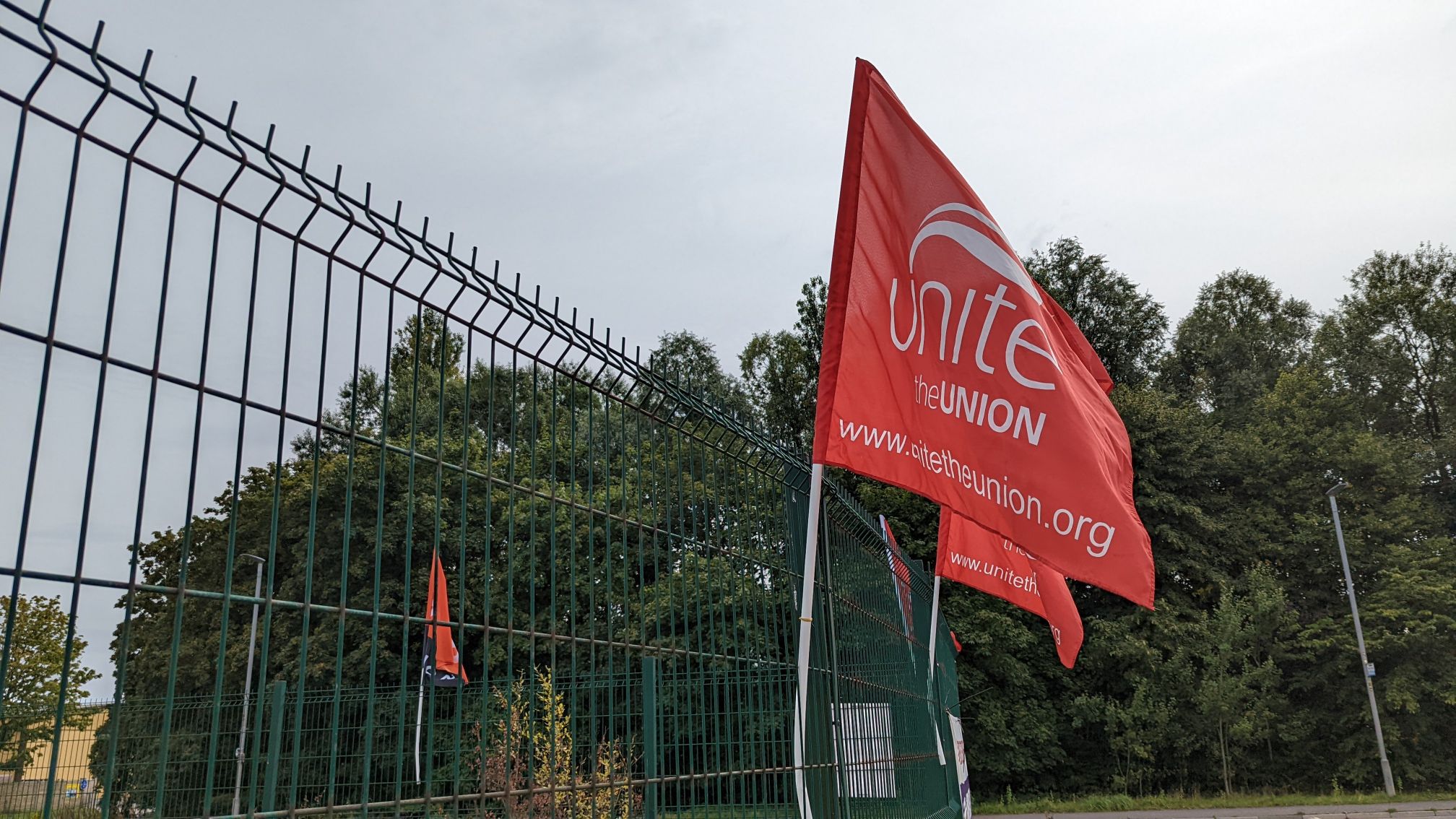 Workers at the Kingspan facility in Portadown have voted for all-out strike action.
Unite the union has confirmed that its membership at Kingspan Water & Energy Ltd, based on the Gilford Road, will be taking strike action on Monday, March 20.
Pickets will be due to go up outside the company's Portadown site which manufacturers fuel and water tanks from 6am.
The strike will severely impact production at the factory which employs 200 and pickets are likely to impact traffic flow on the Gilford Road.
The industrial action follows a ballot of Unite's membership on the shop floor which returned a 99% mandate for strike with a 91 percent turnout.
Workers voted unanimously in mass meetings over the last two days to reject an eve of strike offer from management.
Workers at the Portadown factory say they been angered by the fact that they were denied a £1,000 cost of living payment provided to all other Kingspan Water & Energy employees.
The offer made by management included a £750 one-off payment and adjustments to bonus – but the consolidated increase to basic pay was only 5%.
In 2022, the company's revenue increased by 28% to £7.3 billion translating into a trading profit of £733 million, a figure 10 percent higher than the previous year. The company rewarded its shareholders with a dividend of £2.89 on every share last year – a jump of over 8%.
Unite General Secretary Sharon Graham challenged the company to provide a cost of living pay increase to its workforce.
"Kingspan is a hugely successful business with a trading profit of more than £730 million last year. They can afford a huge payout to shareholders but deny a cost of living pay increase to their workers – the source of their profits.
"What they are currently offering their workers is effectively an 8% pay cut in the middle of the worst cost of living crisis in decades. This is totally unacceptable. The Kingspan workforce in Portadown can count on the full support of Unite and our £60 million strike fund in their fight for a cost of living pay increase."
Regional Officer for Unite for the workforce is Neil Moore who said: "99% of our members voted for strike action on a turnout of 91%. That reflects the determination of these workers to improve their pay and at the very least keep ahead of the rise in prices.
"Management seems to believe that their workforce will accept an insulting pay offer after two years of effective real terms pay cuts. These workers stand with the full support of Unite behind them. Unite is calling for the solidarity of all other workers for this fight for pay justice and respect."
Armagh I has contacted Kingspan for comment.
Sign Up To Our Newsletter