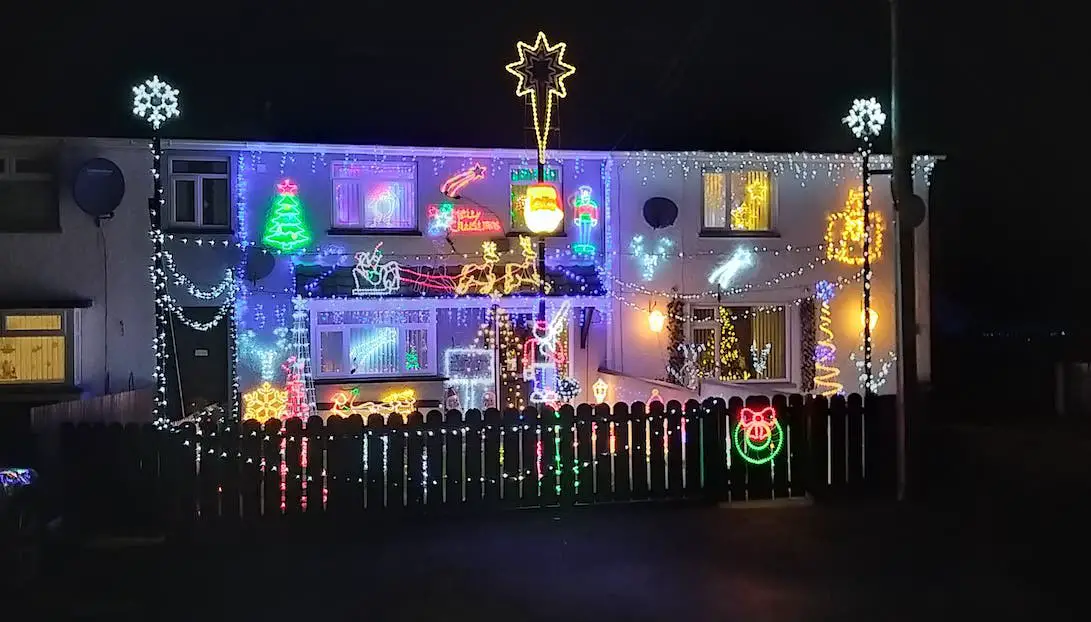 A Portadown dad-of-four, who created this stunning front garden display, says he just wants to brighten up Christmas and put a smile on children's faces.
John Haddock, along with his wife Crystal, parents to Abi, 16, Sami, 13, Reece 10, and two-year-old Harpur, have gone above and beyond at their Westland Road home (see gallery below) – much to the delight of the local kids, and their own.
Son Reece, who has autism, is especially enamoured with the sensory experience, says John, who has carried on the tradition from his late father.
"We've been doing it full-blown for about five or six years," John told Armagh I.
"We are just a close-knit family and we love Christmas; it's a great time of year. My dad always loved it and he started with a few things out the front. When he died we took over and we just continued it from there really, and it's just got bigger and bigger over the years."
The lights went on for the first time on Monday night, and the reaction has been fantastic.
Said John: "You see cars stop every night when they go up and last night was no different – the cars are coming by all evening, which is great.
"We actually toyed this year with not putting them up, with everybody being so down, but we sort of said with the way things were, we had to do it because maybe it would brighten people up.
"The kids are coming over the fence there last night and taking videos and all, so that actually brought a smile to my face."
He added: "Even our wee boy Reece, who has autism, would sit in his bedroom at night at the window and open the blinds just to stare out at it – he loves it. He's got lights in his room but he's amazed by the whole thing."
Despite the hundreds, possibly thousands, of bulbs, John – a joiner by trade – said there is a method to his assortment of decorations.
"We have seen massive displays about the countryside but we just live in a normal housing estate, a small wee terrace house but I did the best I could to cover the area and I think it looks well.
"I'm a joiner so I sort have have got an eye for it. One person said that to me last night, that it was just perfect on the eye because you go to some houses and it's all flashing, but everything is laid out perfect.
"I actually have four or five other things but I didn't bother putting them up because I'd be squashing them in together and maybe it'd be too much to look at."
And it's not as expensive as it may look.
"It's actually not too bad, as they are all low voltage now, so it's maybe an extra £25 over the whole six weeks."
Check the house out if you're in the area – seeing is believing.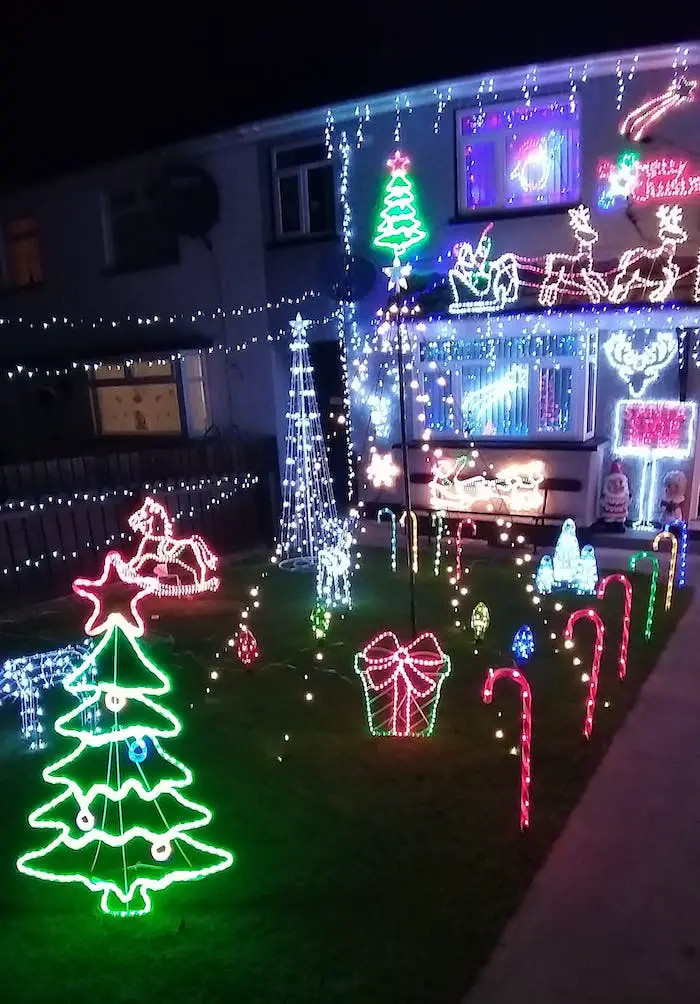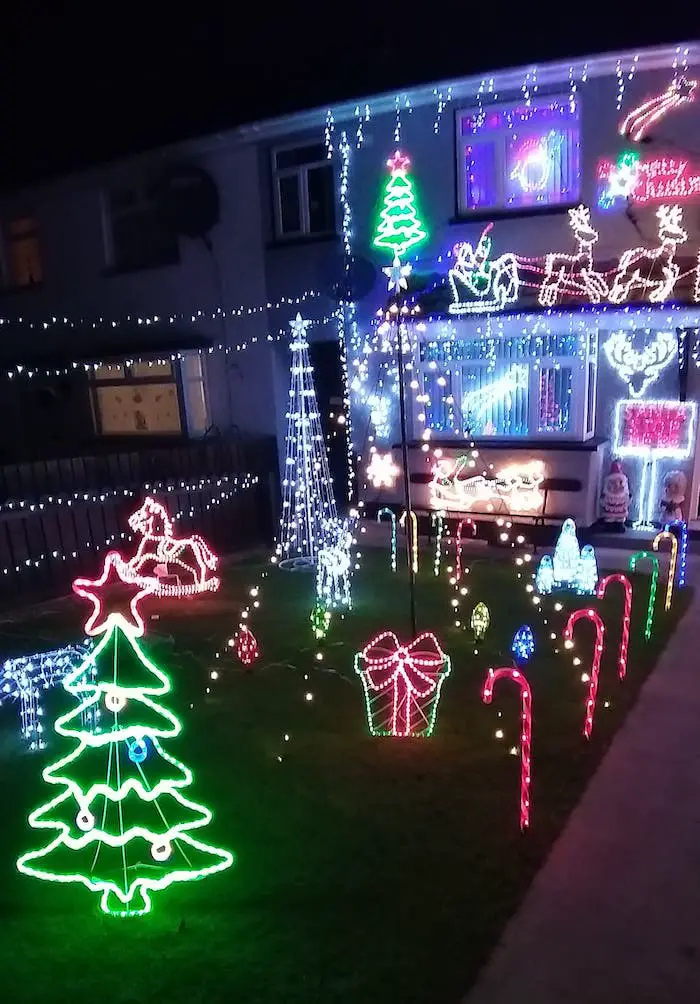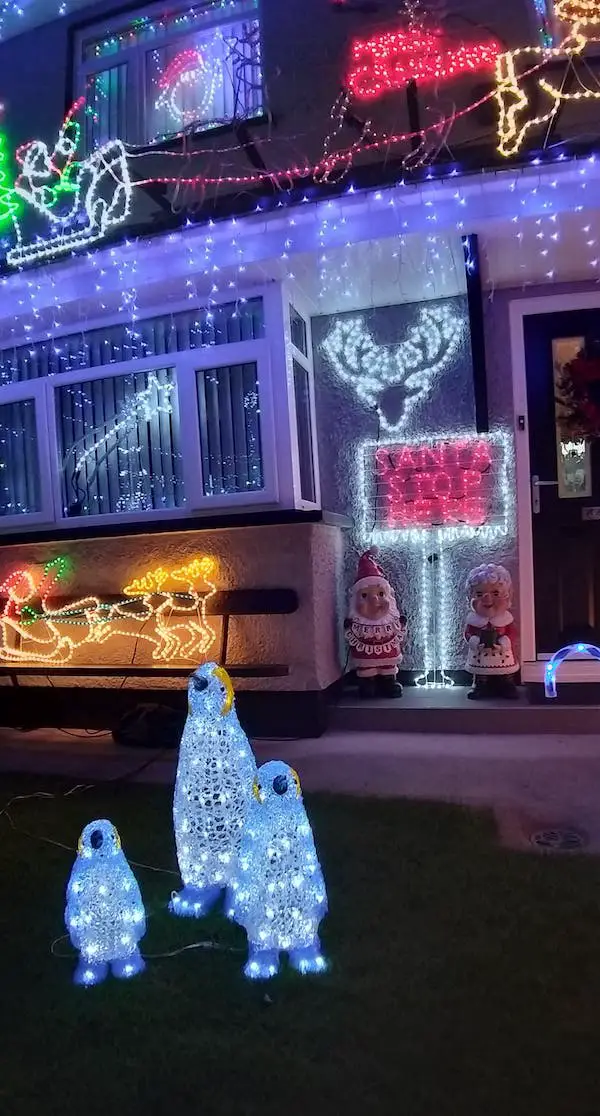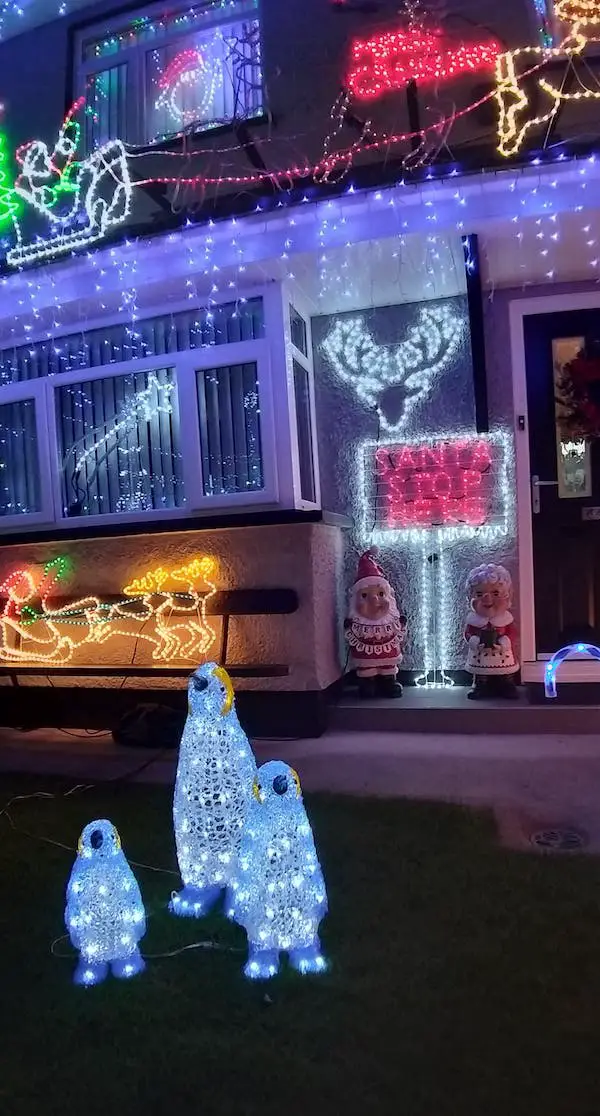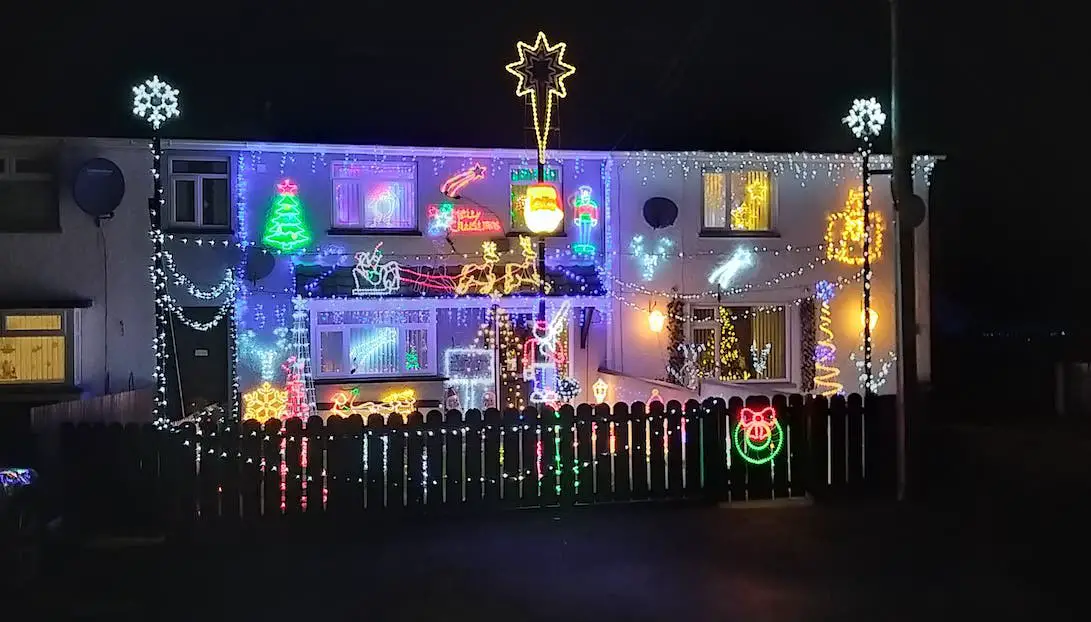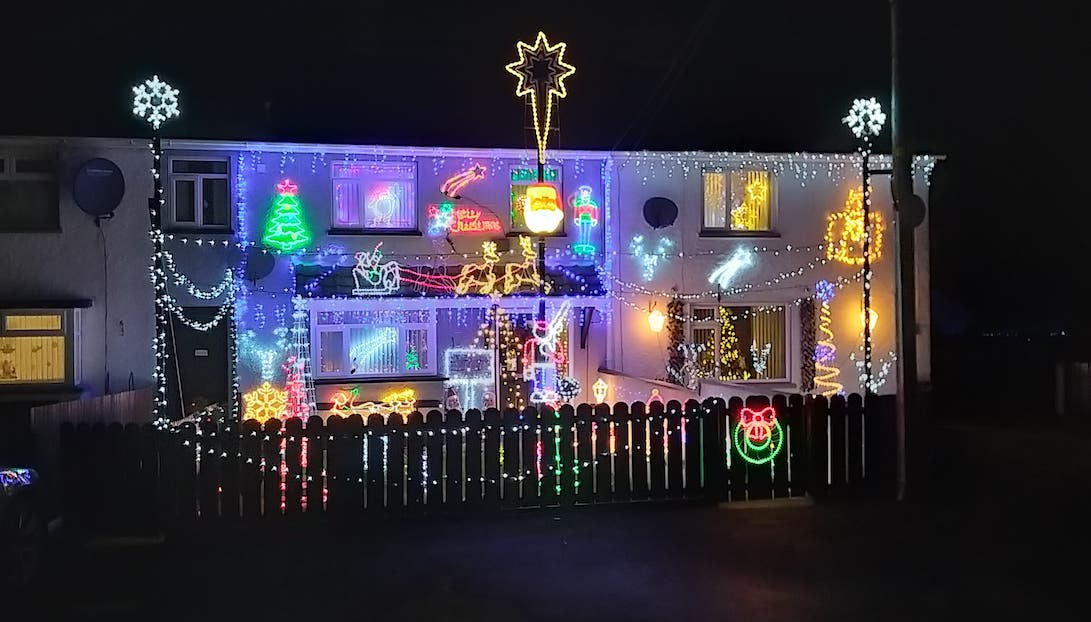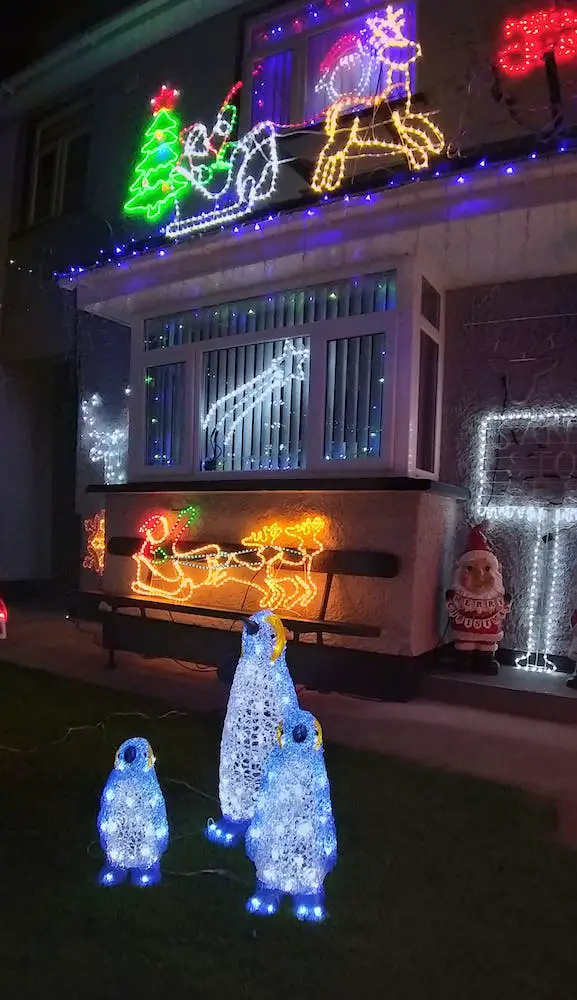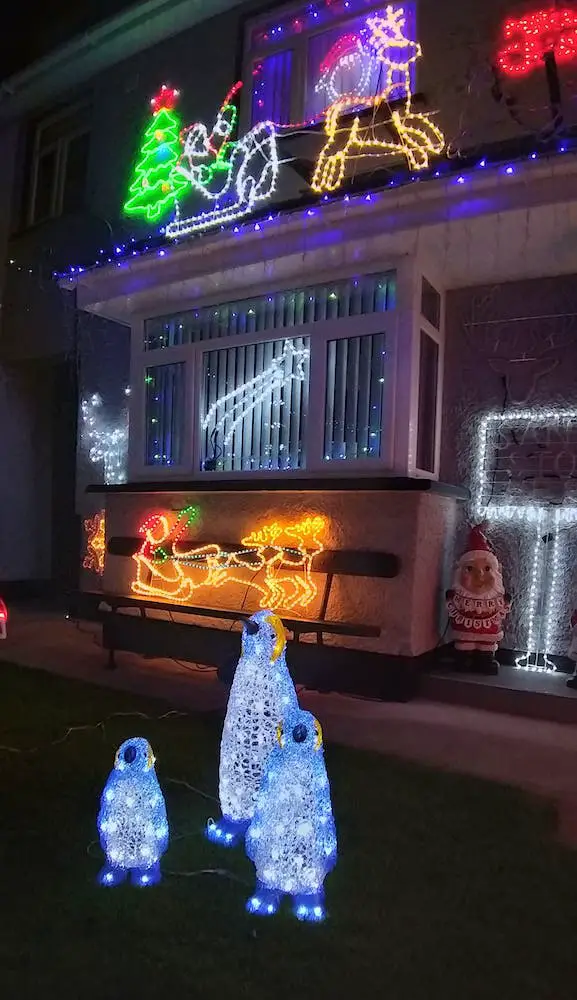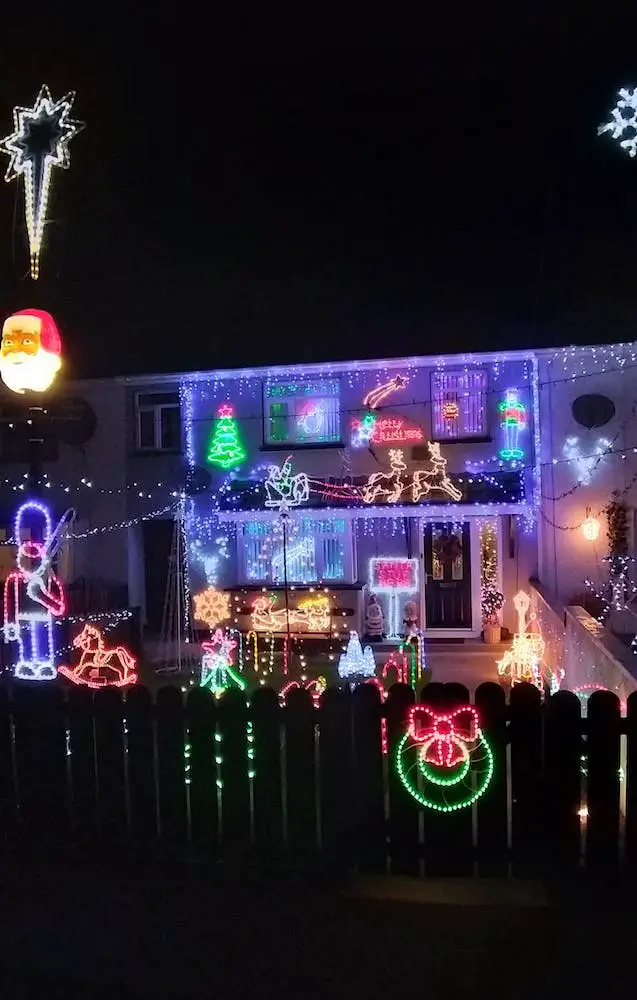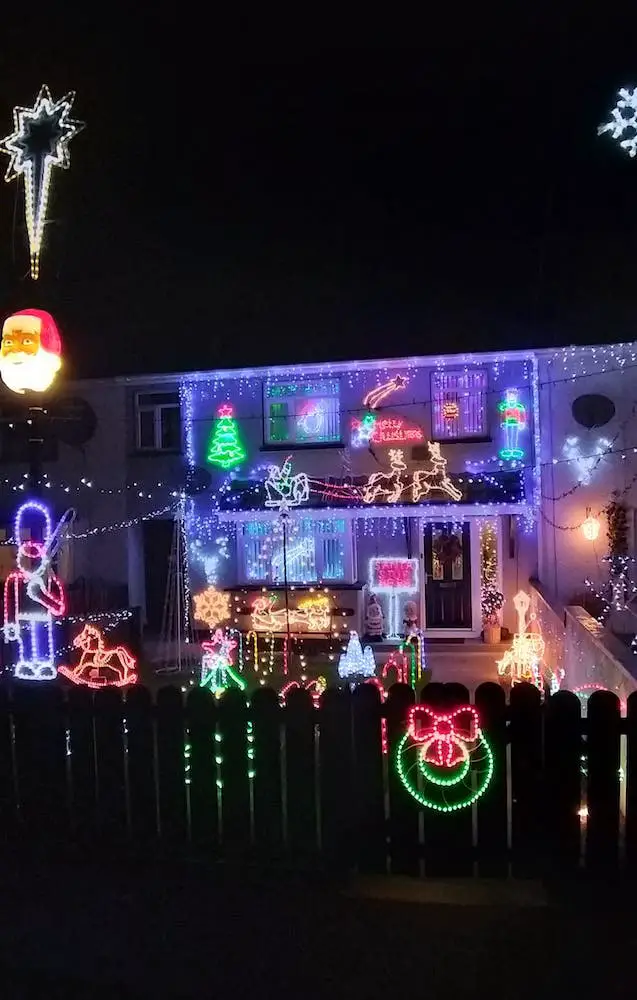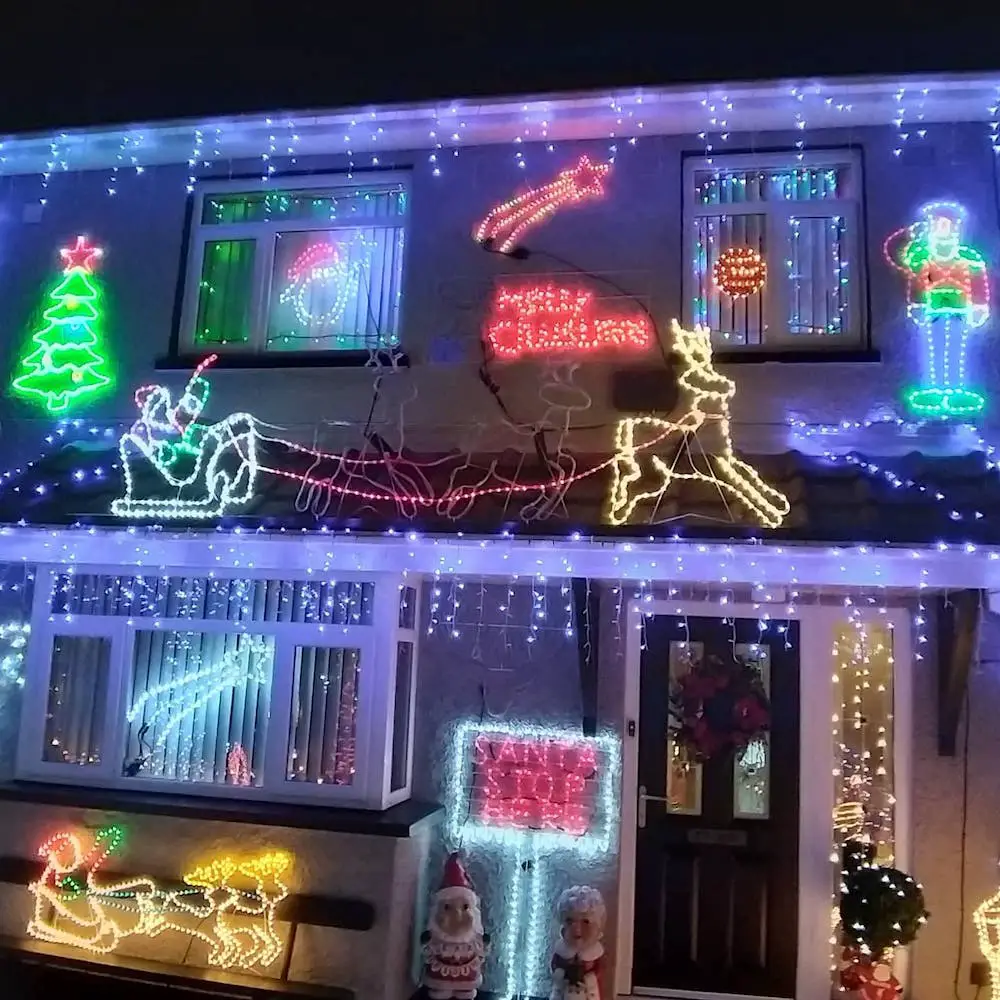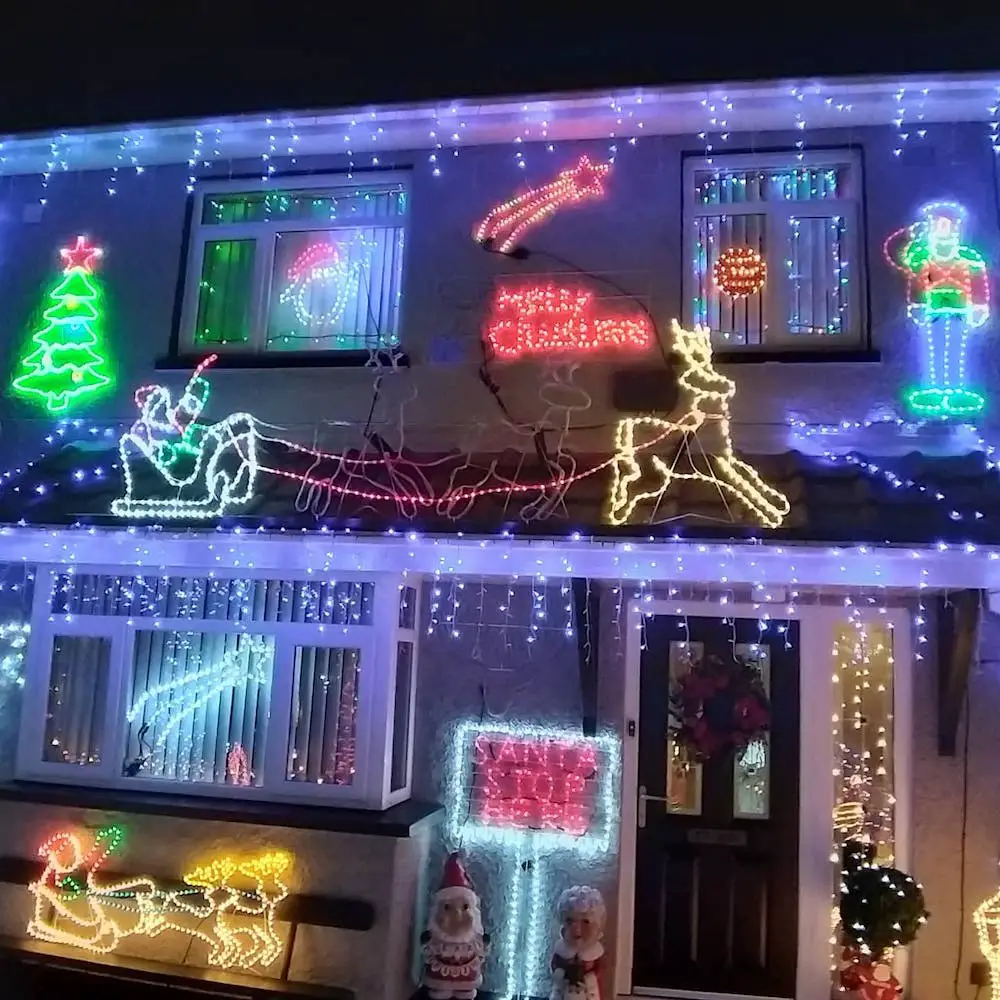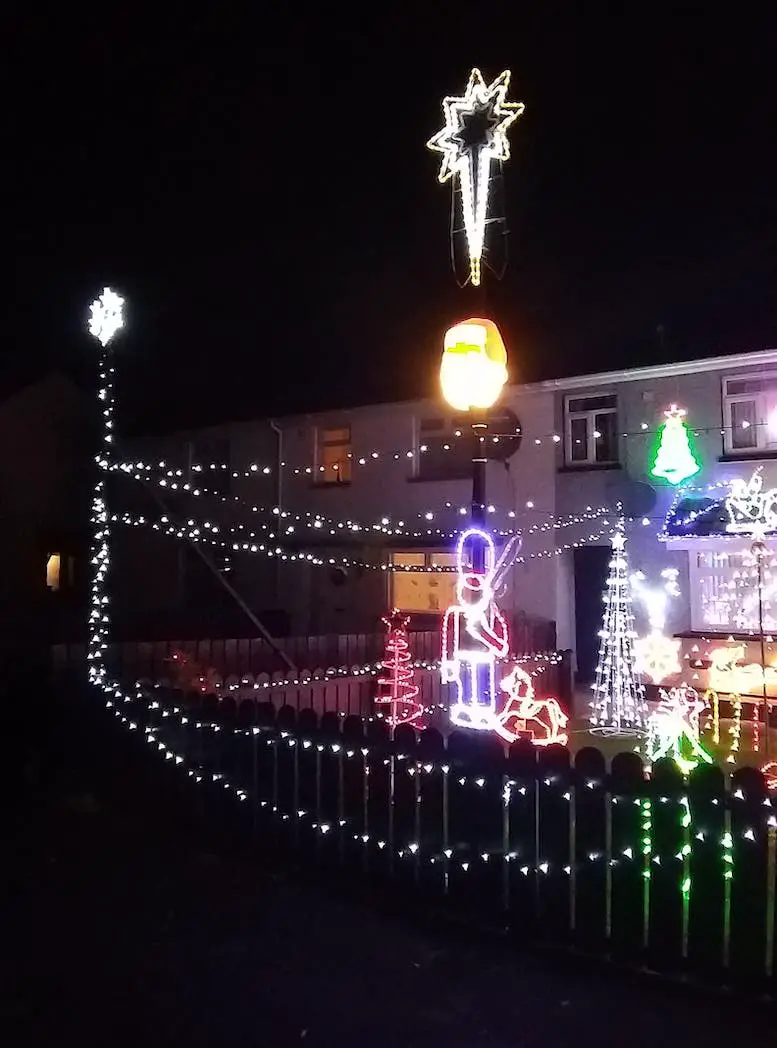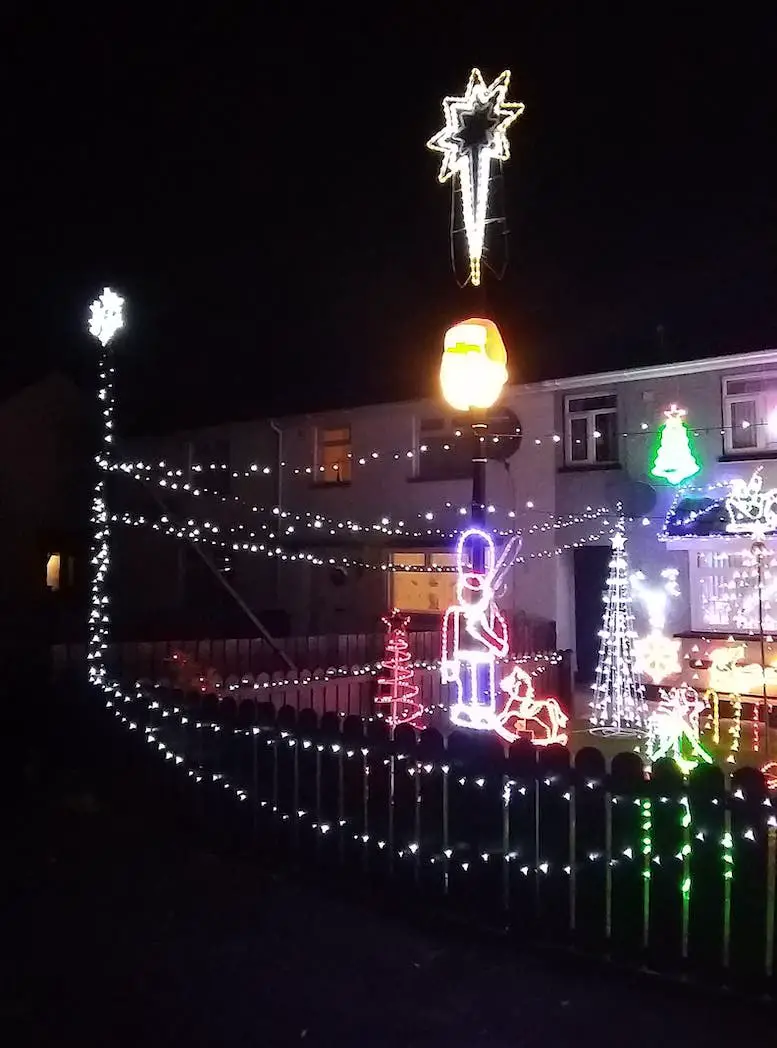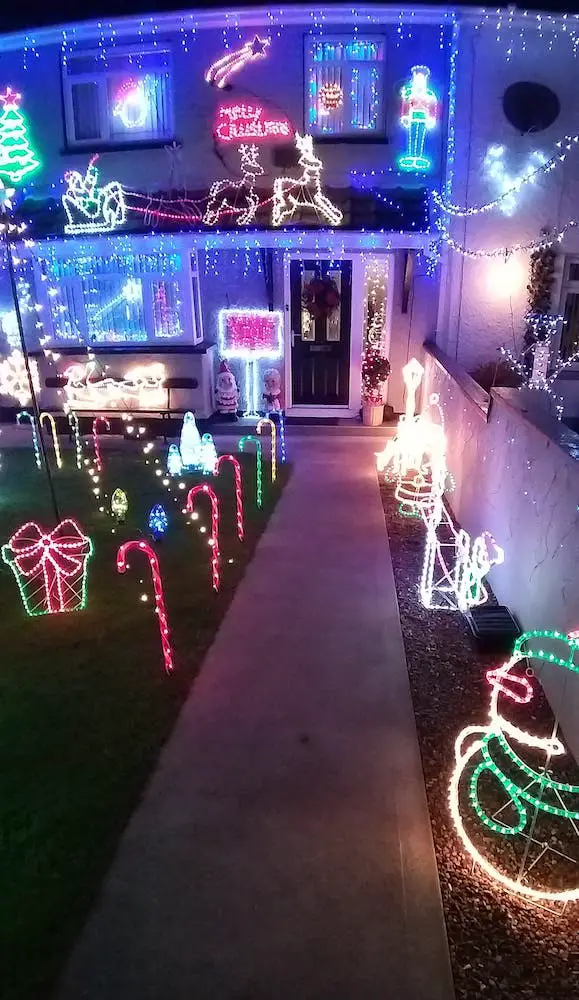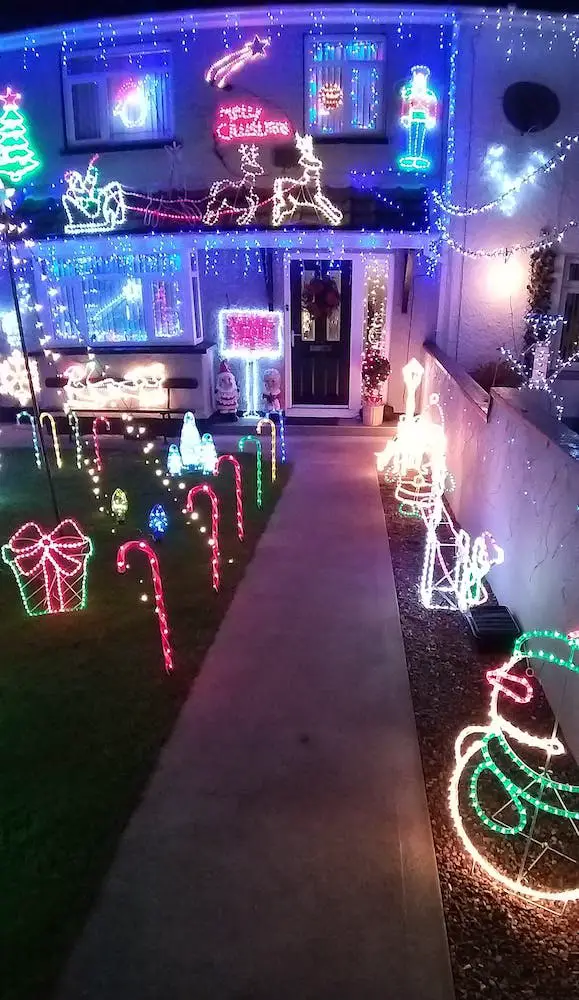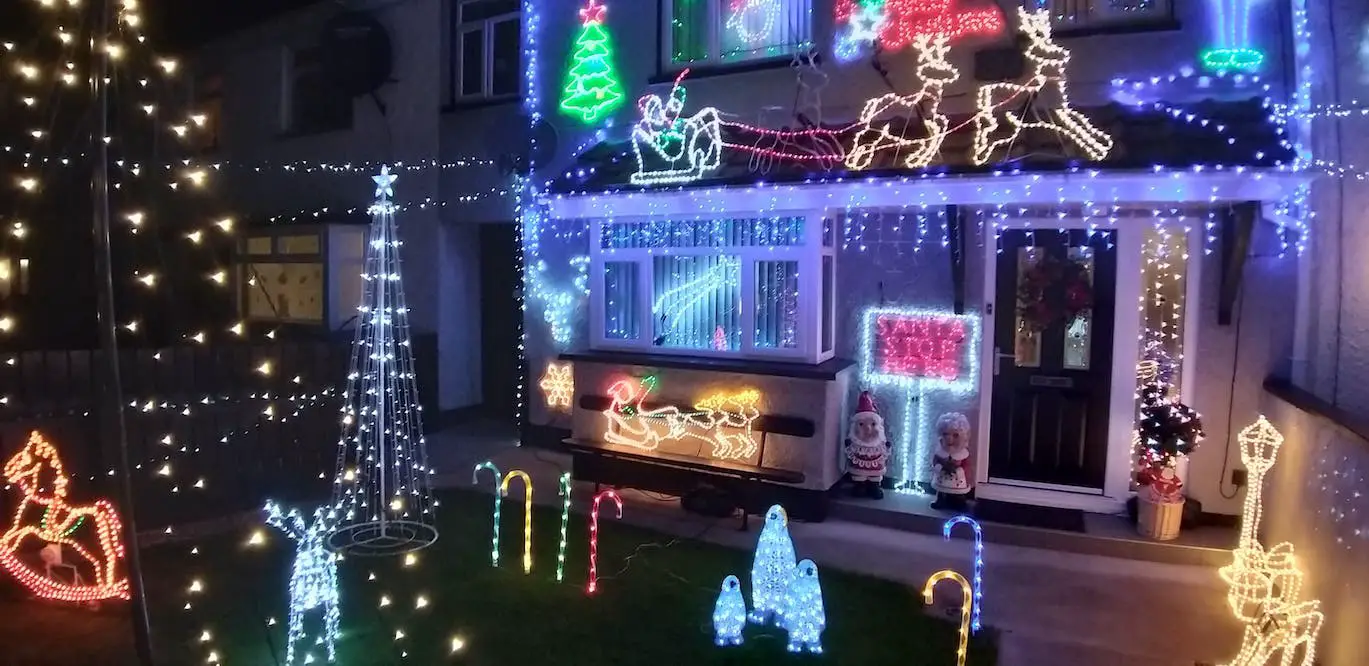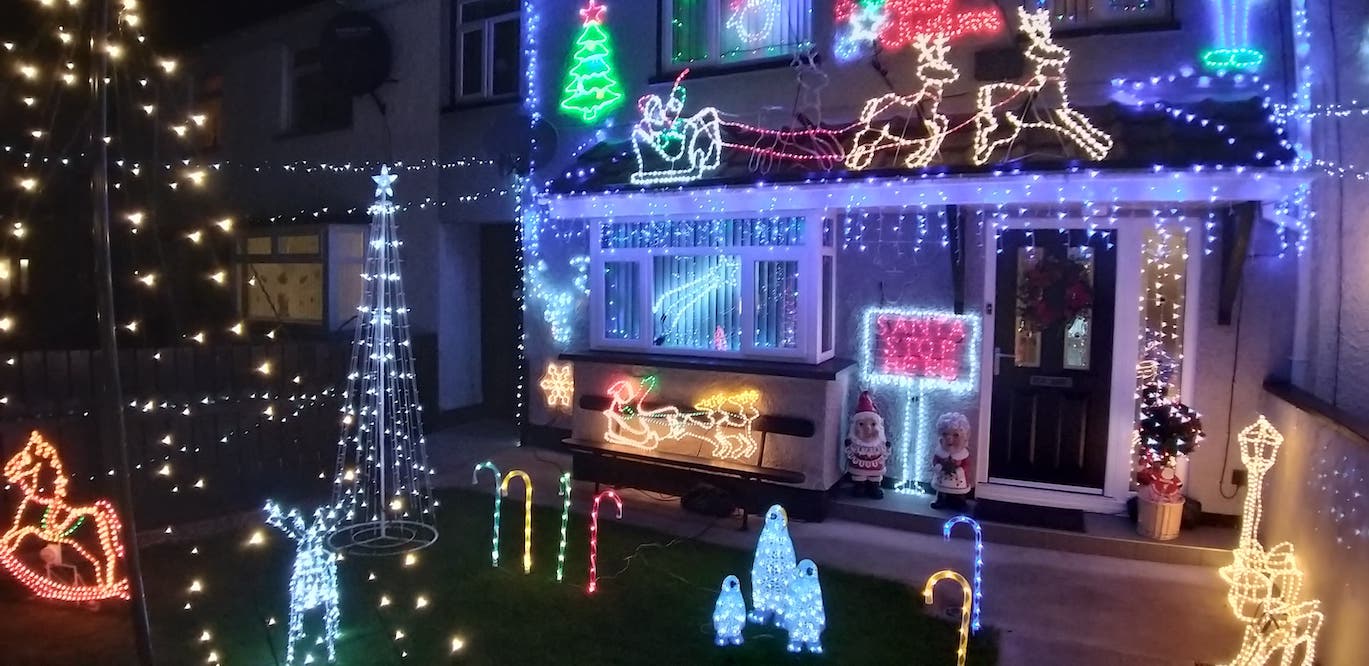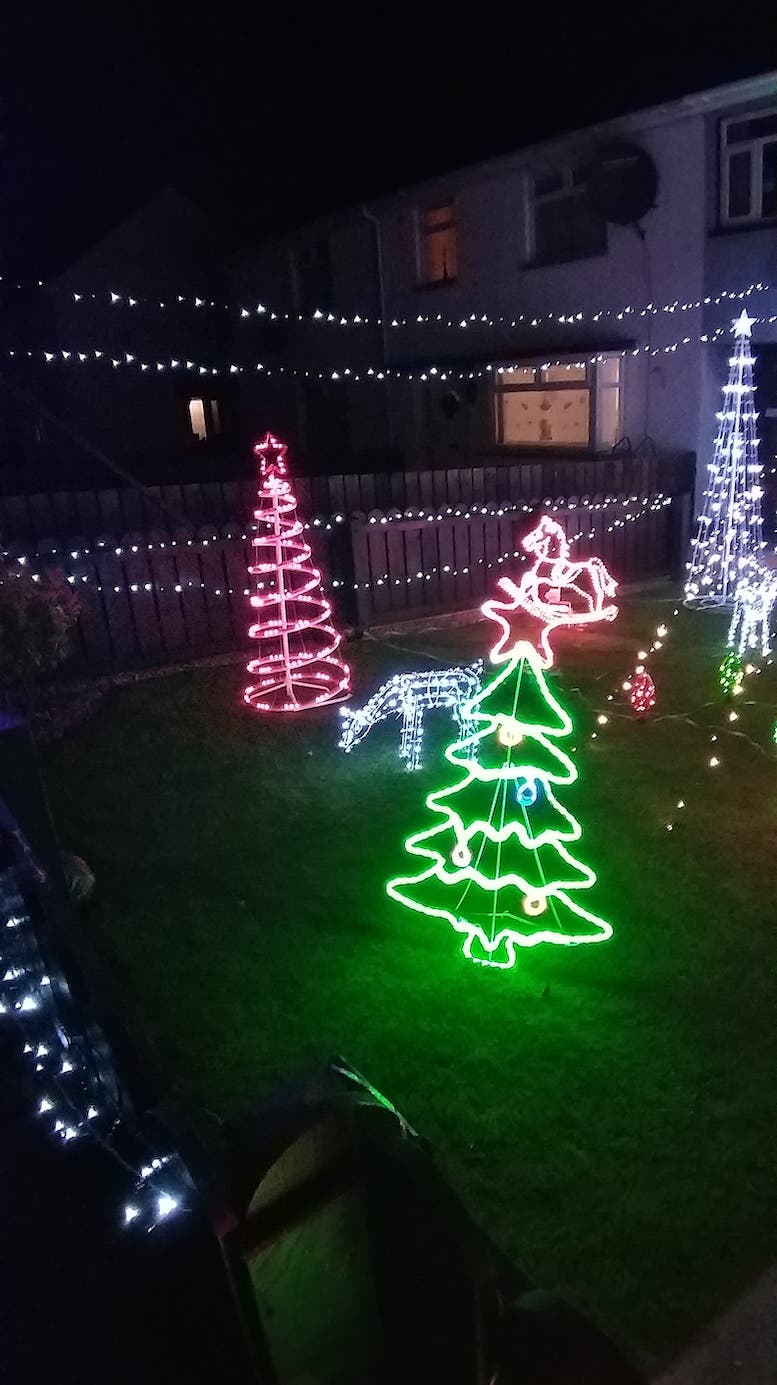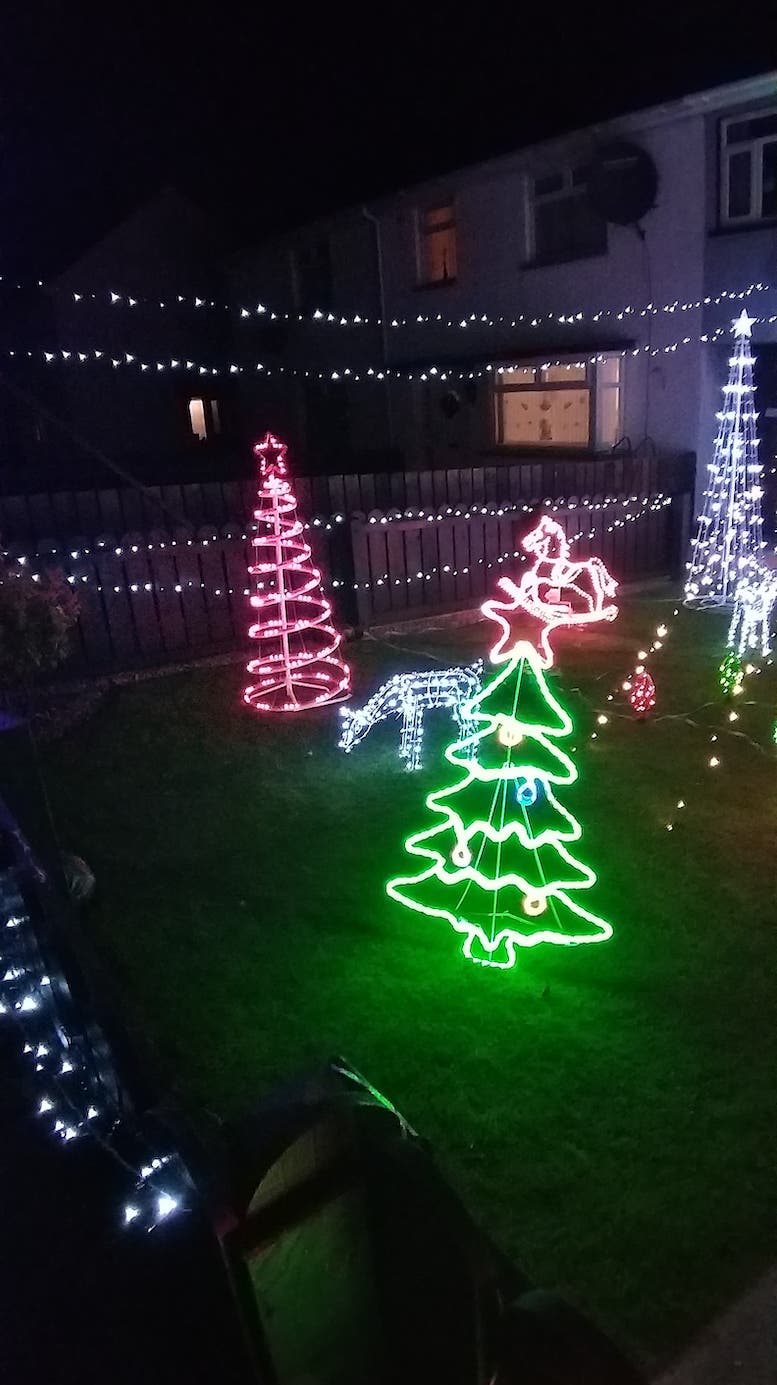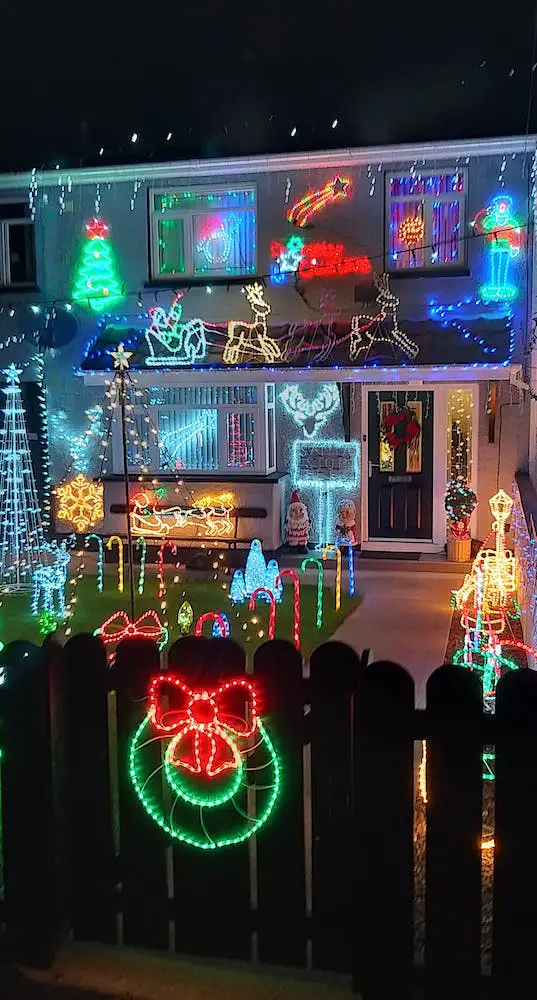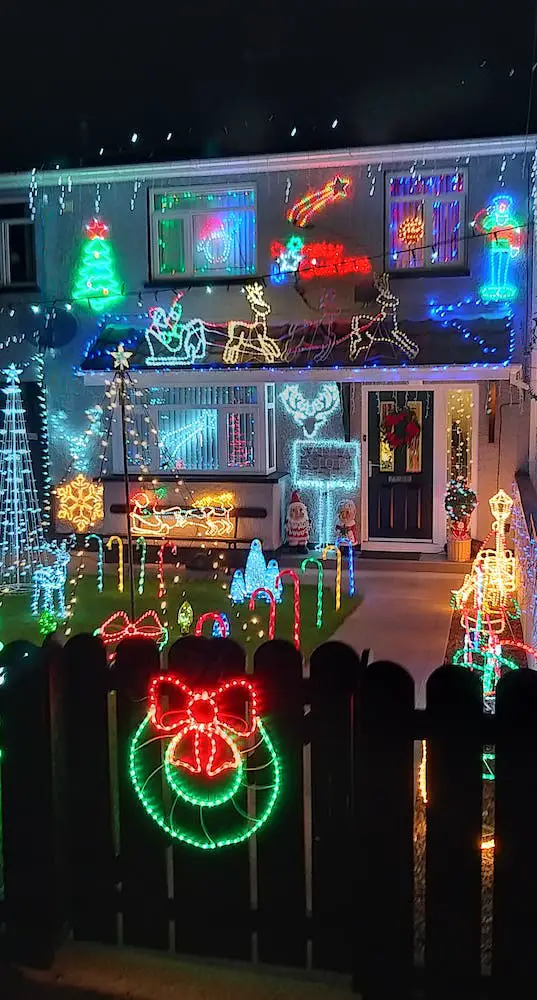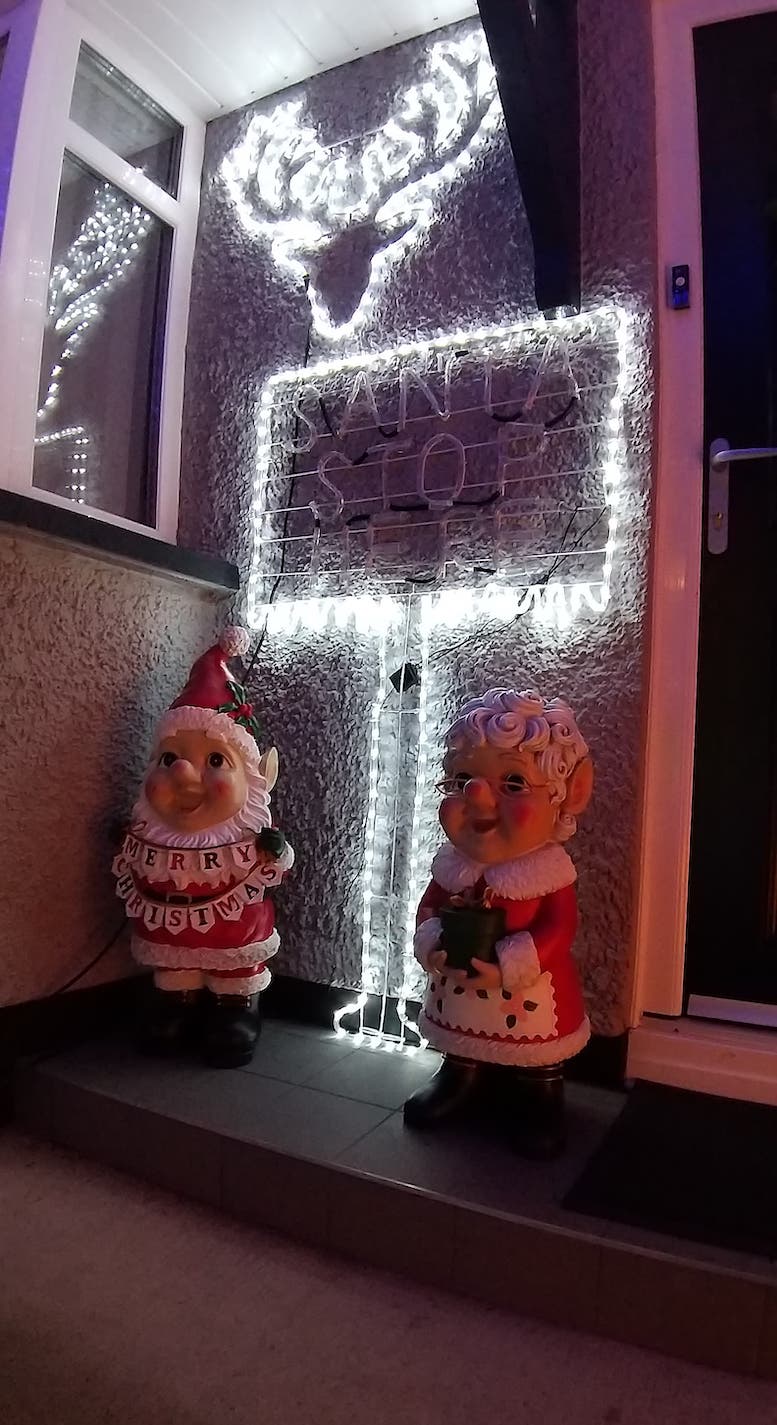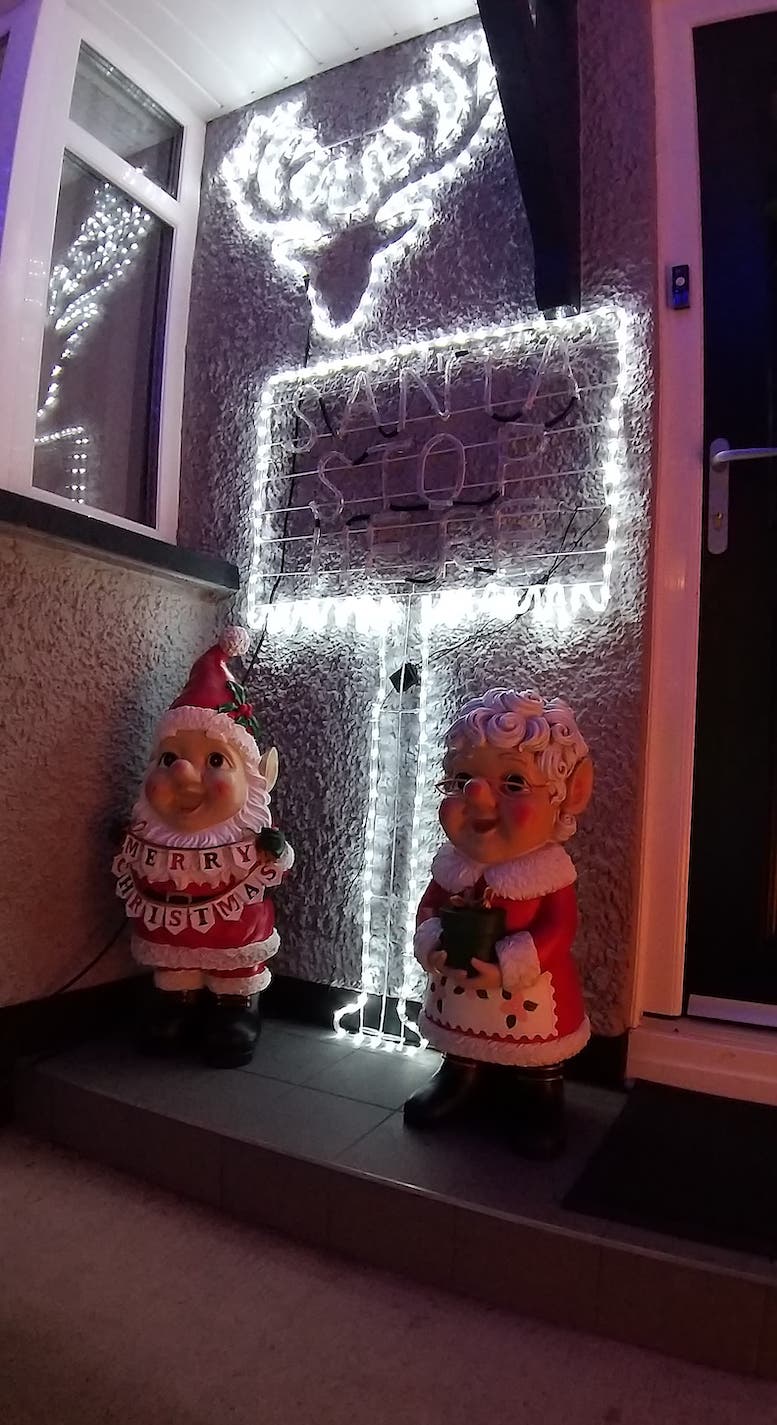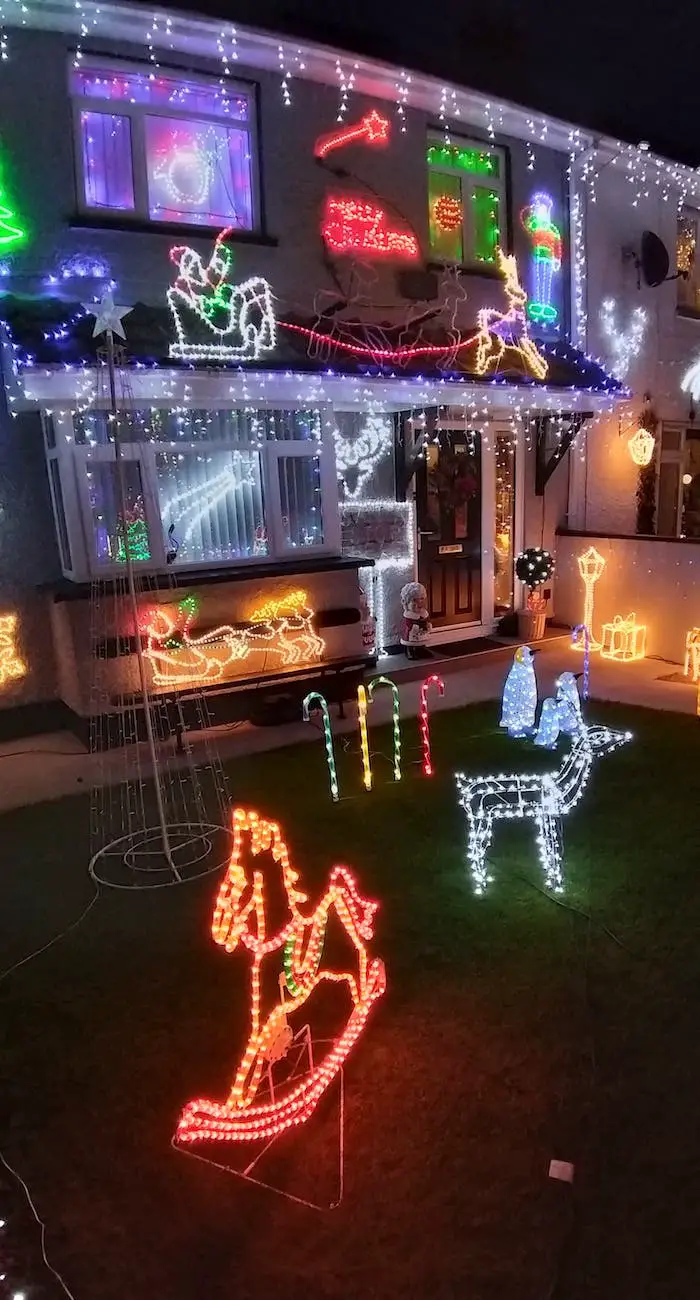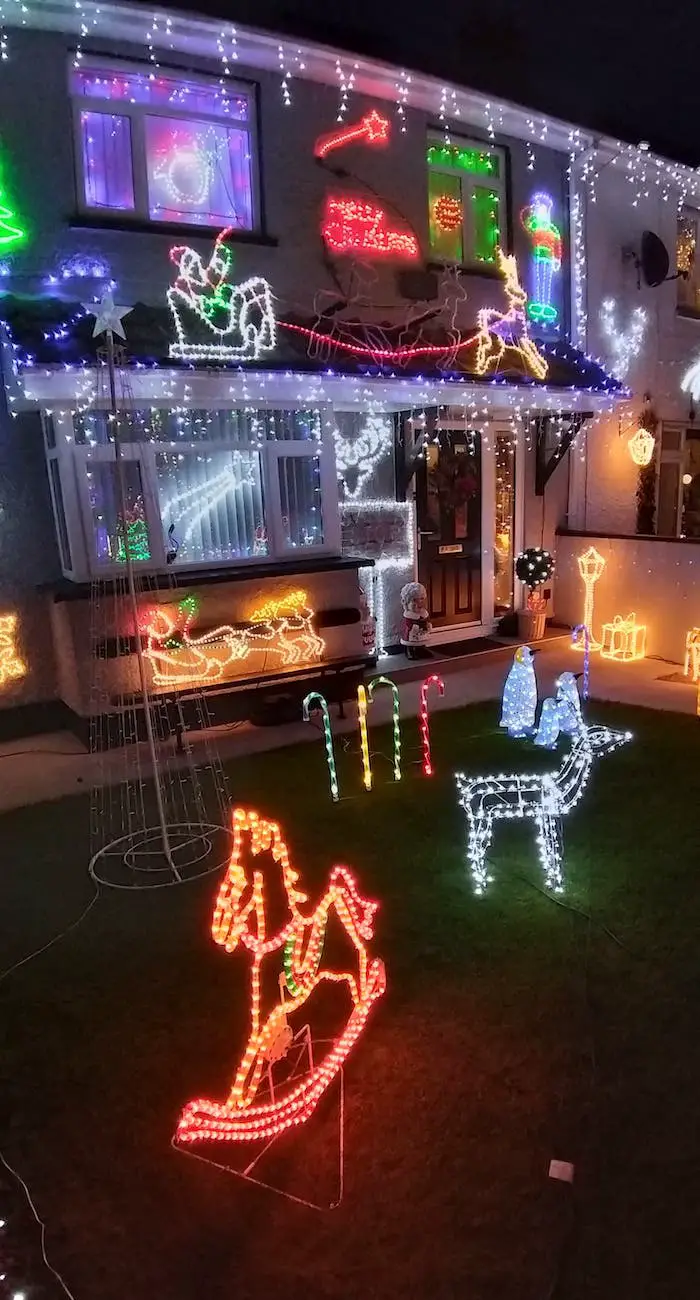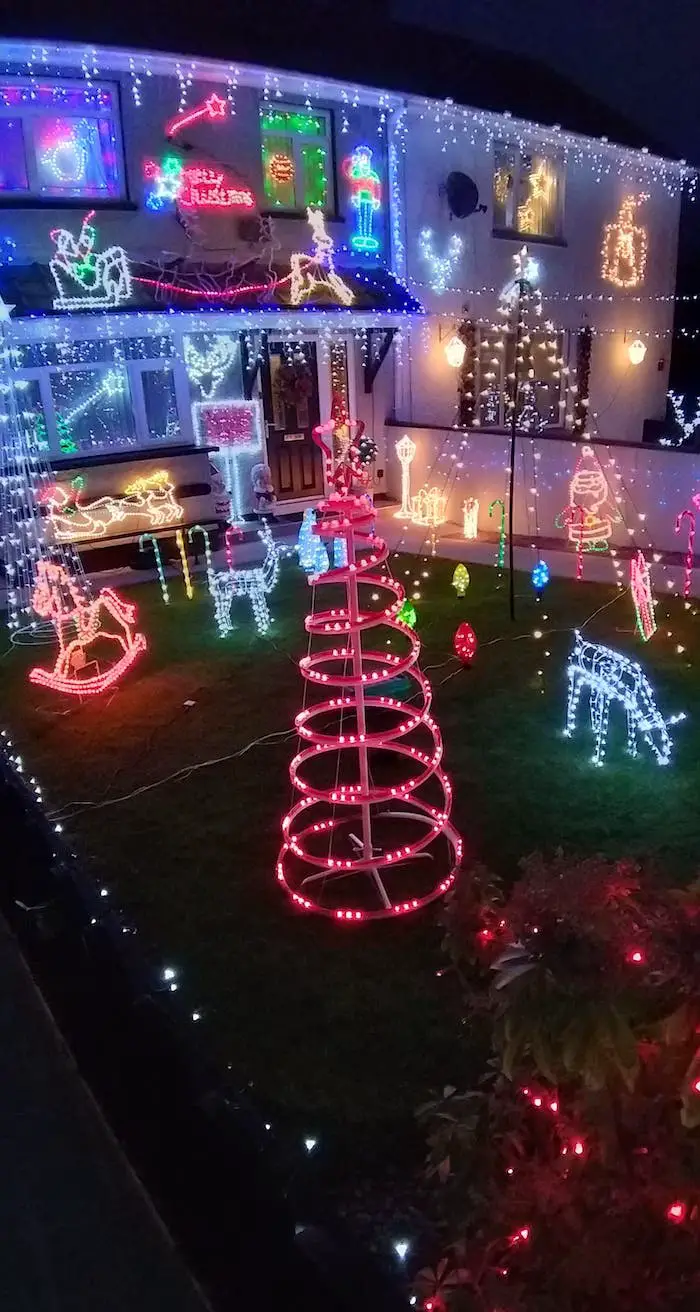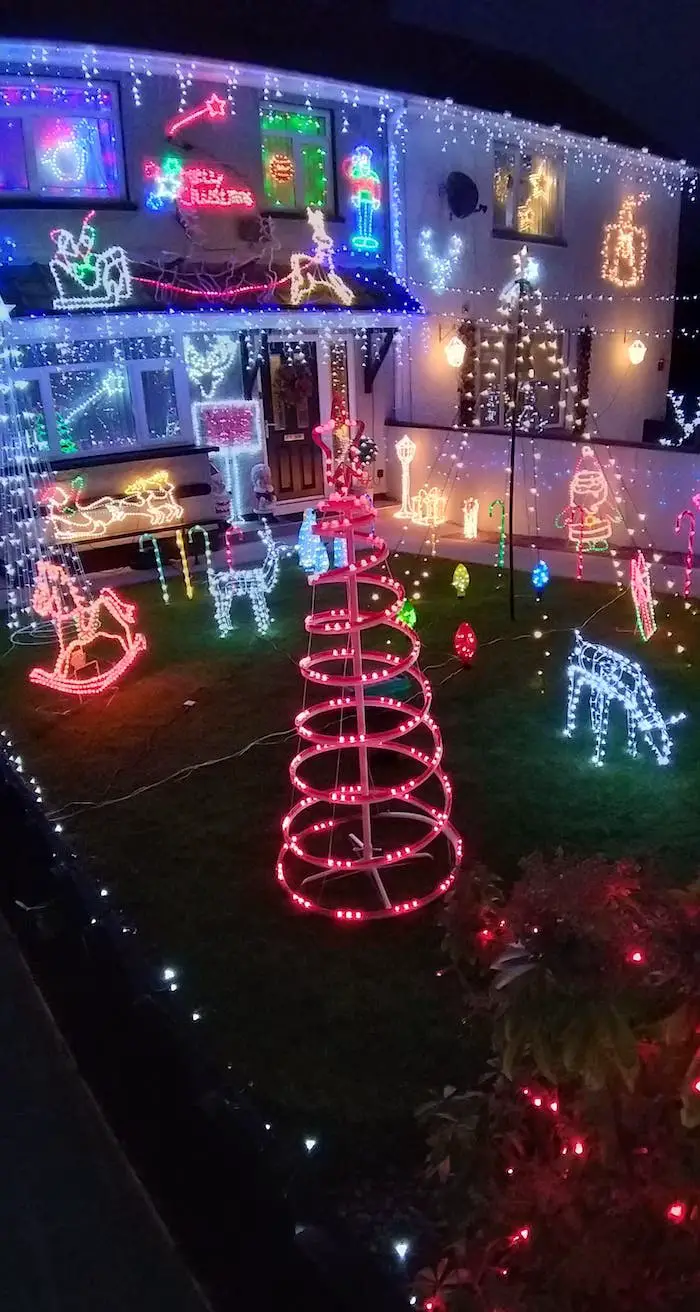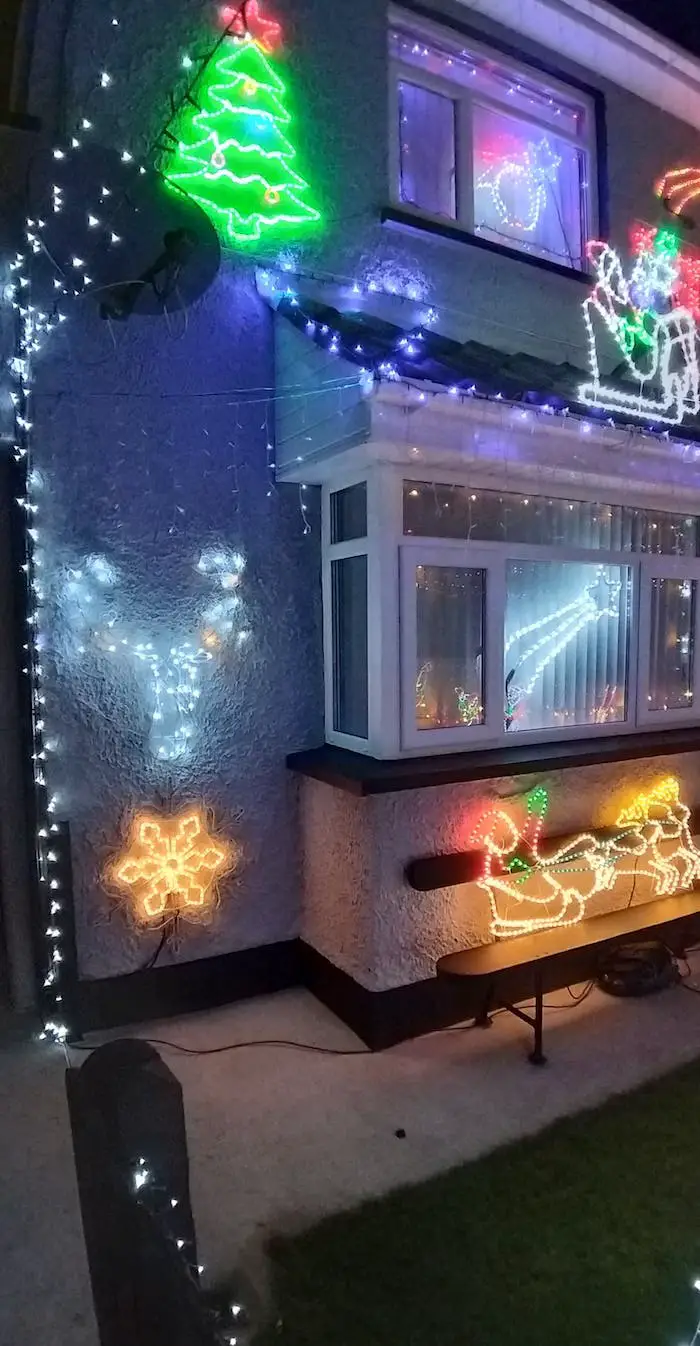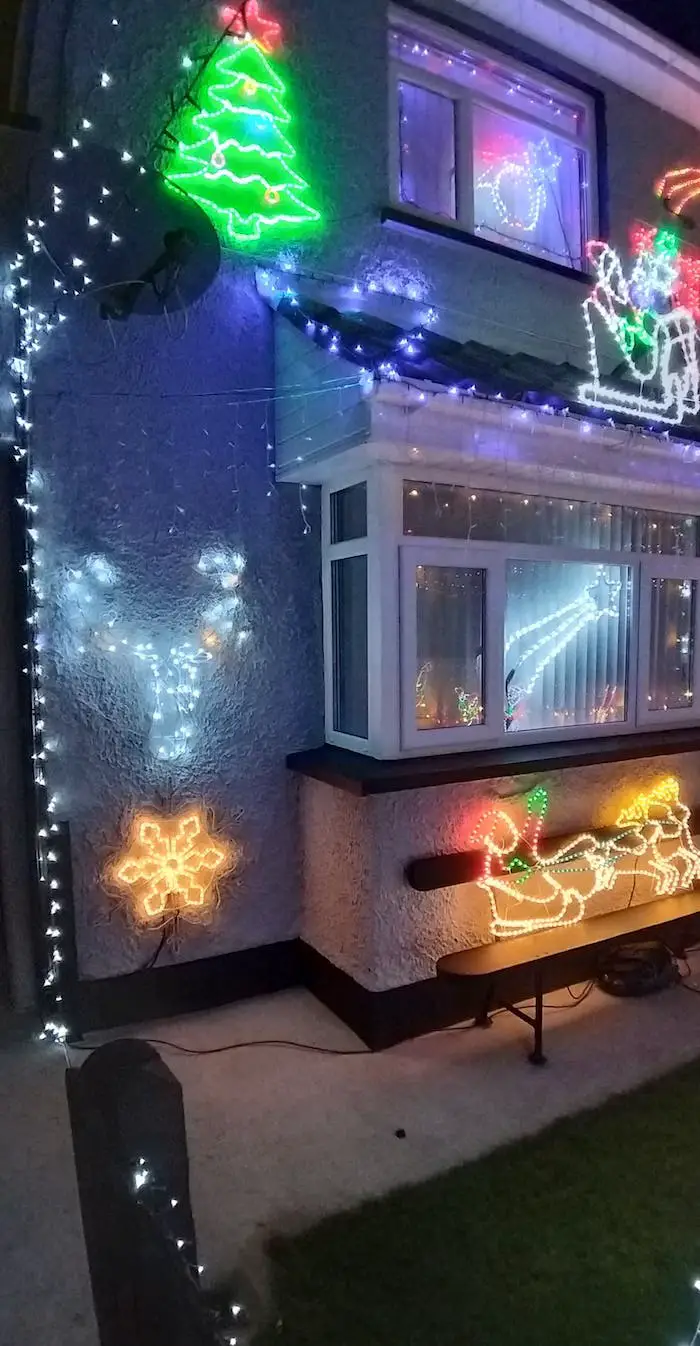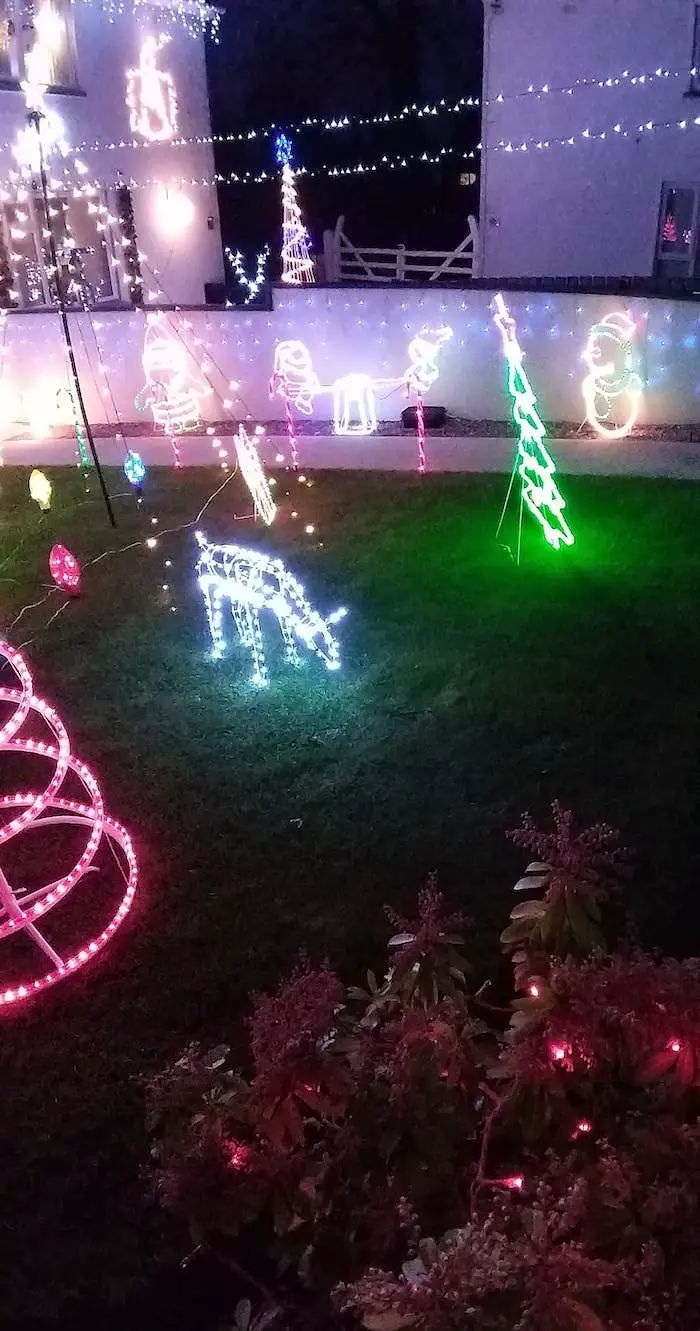 Sign Up To Our Newsletter