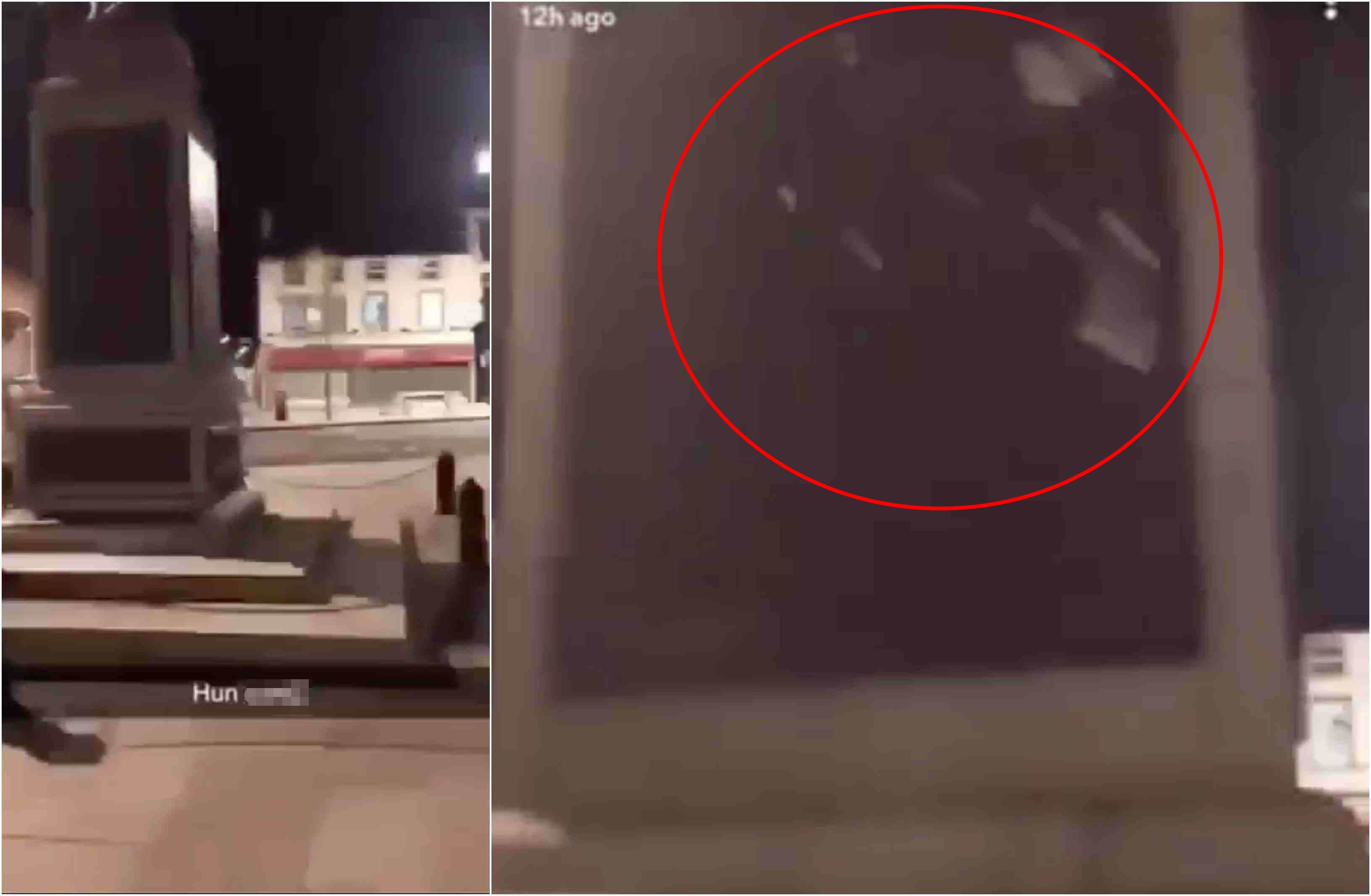 A video posted online which shows a person spitting on the War Memorial in Portadown is to be reported to the PSNI.
The person involved can be seen walking towards the Memorial, clearing their throat and spitting it out and remarking 'b*******'.
Across the footage – shot at night time – is a caption bearing the words 'Hun C****'.
It has been branded a "grotesque act" by local DUP councillor Lavelle McIlwrath.
He said: "The videoing of the incident by the person involved shows only further utter contempt and blatant disrespect for the huge sacrifice of many men from Portadown and the surrounding area who went to war and never came home, fighting and dying on the battle field to protect the freedoms we all enjoy today.
"I will be speaking to police on this matter and it is vital that the person behind this sickening act is dealt with through the courts and rule of law.
"This is a very blatant hate crime and should be treated as such."
Fellow DUP representatives, Alderman Sydney Anderson and councillor Darryn Causby, also condemned the incident.
In a statement, they said: "This video shows a disgusting and sickening hatred and disrespect towards those who sacrificed their lives for the freedoms we all enjoy.
"This individual appears to have been fuelled by nothing other than sectarian bigotry, ignorance and a fair amount of alcohol.
"It is sad that there are those in our town who can't even enjoy a night out without spewing their intolerance.
"We wish to put on record our thanks to all of those service men and women who have served and continue to serve our communities.  Additionally we want to express our deepest gratitude to the Royal British Legion who ensure that the memory of those fallen heroes is never forgotten. We Will Remember Them."
Sign Up To Our Newsletter