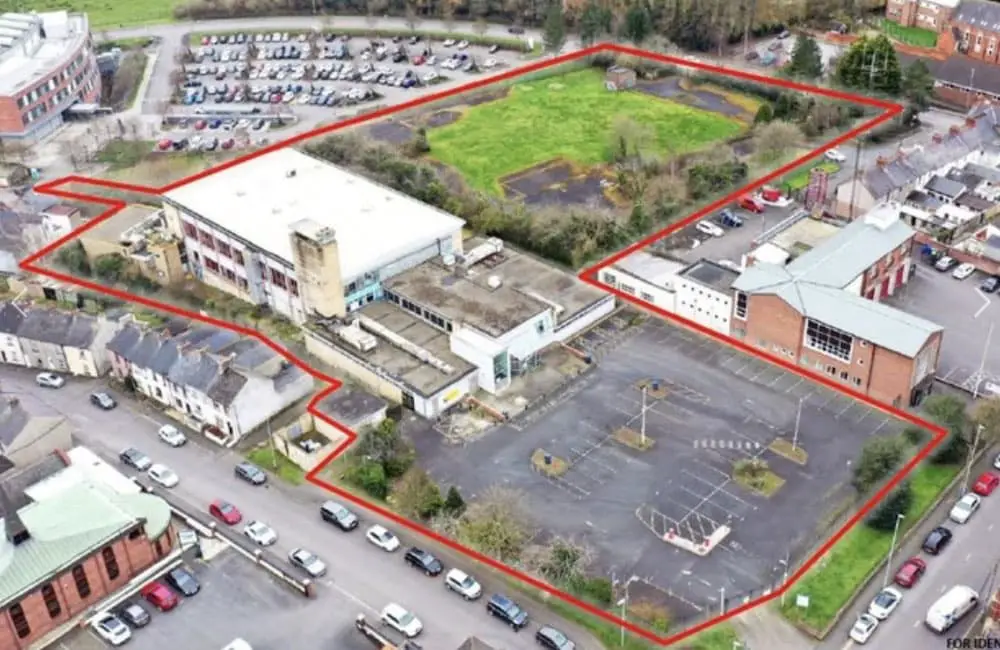 Any lingering hopes of Council re-opening Cascades Leisure Centre in Portadown have all but been extinguished as the dilapidated building has gone on the market this week or £500,000.
The former leisure centre – loved by many in its heyday – was closed in August 2020, coinciding with the opening of the new £35million South lake Leisure Centre in Craigavon.
One councillor, speaking back in 2017, claimed the building was to be sold for housing and lamented the loss of vital amenities from Portadown.
And in December 2020, Council issued a tender for the demolition of Cascades – a job that would have cost £200,000 at the time.
However, the building still stands and today, it and associated car park and undeveloped lands on Thomas Street have gone on the market for £500,000.
The site is being marketed by OKT who state the site, which extends to c. 2.3 acres, offers obvious redevelopment potential for a variety of commercial and residential uses, subject to any necessary planning consents.
Read our newsletter on two decaying leisure centres
The lands are located within the town centre boundary of the Craigavon Area Plan for Portadown and zoned as 'white land'.
It comes just days after eerie photos of the inside re-surfaced on social media. The diving boards remain in perfect condition but the same cannot be said for the pools the rest that remains…
View this post on Instagram
Sign Up To Our Newsletter