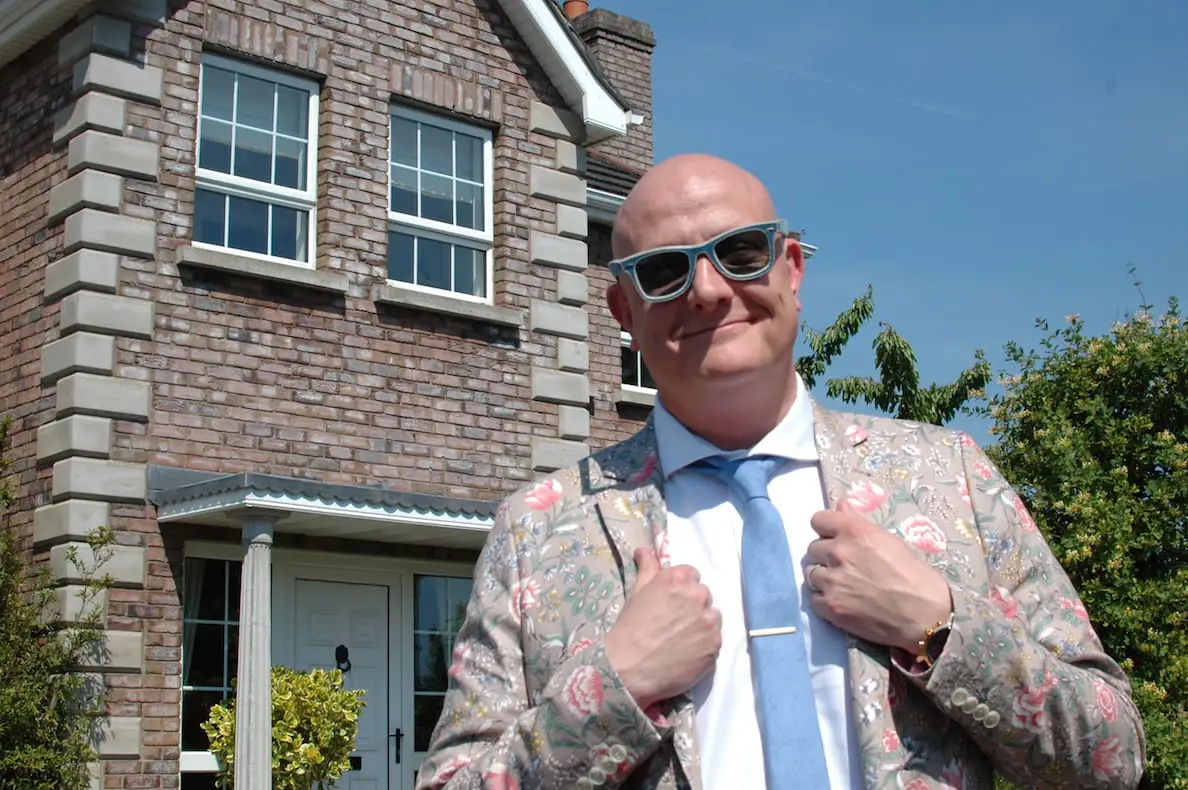 A Co. Armagh estate agent will make his second appearance on television later this month but promises he won't be the pantomime villain this time around.
Owen Matchett, from Portadown, last year competed on Channel Four's Come Dine with Me.
The flamboyant property man, well-known for his larger than life persona, gave Armagh I the low-down on his next step onto the small screen.
The programme, called Home Seekers, is made by the same production team as Find me a Home – the RTE show which is on its third series.
Owen has revealed that he will be making an appearance it two of episodes of the new BBC one three-part series.
"The show is primarily about the home buyers rather than the estate agents," Owen explained.
"We were chosen due to our proximity to the border as the production team wanted to film outside of the big cities and compare prices throughout Northern Ireland."
In the first episode, Owen was involved in trying to help a Portuguese couple find a home in the local area.
"Thankfully we were able to get a deal done on TV which was a nice feeling," Owen beamed.
"We were able to see a couple from another country coming over settling finding their dream home, which was absolutely fantastic."
Owen's appearance in the second episode sheds a completely different light on him as a person, delving right into the darkest reaches of his online identity.
"The thing that really surprised me is that they had a look at my social media; and they soon discovered that I am totally and utterly nuts," he laughed.
It appears that the production team got a glimpse of a promotional video Owen did for his business, which was a spoof of the James Bond blockbuster, Spectre.
"They asked if I had anything else whacky planned and at the time I was in the process of putting together a Mission Impossible spoof," he stated.
And the film crew actually recorded Owen putting together this spoof, and unbeknownst to him at the time, that this parody would feature in the second episode.
"I don't sit on the fence, I say what I mean, and I like to do it in a funny way," Owen admitted.
Adding: "I try to steer clear of stereotypes and feel like I put the eejit in estate agent."
Speaking of his new-found fame from appearing on Come Dine with Me last year Owen said: "I was the pantomime villain on the show for which I could have been target number one in Portadown, but I have been stopped by a lot of people who found it hilarious."
Owen will make his first appearance on Home Seekers this coming Monday, November 26 at 7.30pm on BBC One.
Sign Up To Our Newsletter